Letter From the Publisher: Issue 13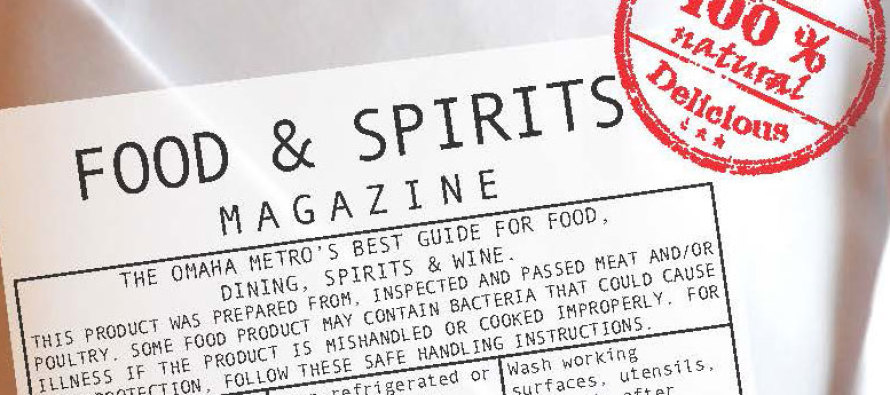 Welcome to the new issue of Food & Spirits Magazine. We think you're going like this one – it's got some meat on it (see what I did there?). A lot of incredibly talented writers, photographers and designers came together to make this issue happen and you should know who they are.
In food, April Christenson takes a look a vegan and paleo diets and what they both mean in the real eating world. We've also got a wonderful recipe for pepper steak by Charles Sclussel that may remind you of a dish at one of Omaha's top restaurants. The glorious Ann Summers takes a look at the fifth element of cooking and how important it is to all of us.
Indian Food is something that Binoy Fernandez knows very well and he enlightens us with some of his favorite comfort foods. In another piece, I attempt to get to the bottom of which city REALLY has the most restaurants per capita and I think you'll be surprised by the results. The folks at Cooking Matters tell us about one of their outstanding volunteers, and, of course, no issue of Food & Spirits Magazine would be complete without some cheese, and Miranda McQuillan tells us about some of her favorites.
In beer, wine and spirits coverage Jason McLaughlin reviews some of his favorite beer memories from around the world and John Finocchiaro does the same with wine. Oliver Pollack tells about Barolo – is it a place, a wine, a book, or maybe all three? If you're a biker, check out the article by Lucas Korth which plots out his favorite biking path and the dining and drinking options along the way. And, perhaps my favorite article this issue is by Dan Crowell who has an in depth interview with Pat Gobel about the bar scene in Omaha from days gone by – a trip down memory lane for some of the old-school Omaha drinkers.
We've also got some great photography by Jessica Orth, David Ahlquist, Chad Ebel and Jacob Hermann. I would be remiss if I didn't mention the person who creates what you see and puts all this eye candy (and packaged meat) together – William at Scott Creative, again, came through with some excellent work. And finally, all that work is for naught without getting all of it printed and we've got the best printers in town for that – Printco and Troy and Larry Reading always do excellent work.
On behalf of all us, I want to thank them for their stellar contributions. It goes without saying (but I will anyway) that I couldn't do it without them. We all do this out of love – whether that's love of food and drink, love of writing, love of creating, etc. That being said, it's not worth it for me unless you like it too. We truly hope you do. I want to thank all of you, our readers. We wouldn't be anywhere without you folks.
After all, this is your magazine too. As always, let us know what you like, and what you don't. We're always trying to make it better and give you something that accurately reflects this wonderful city we live in.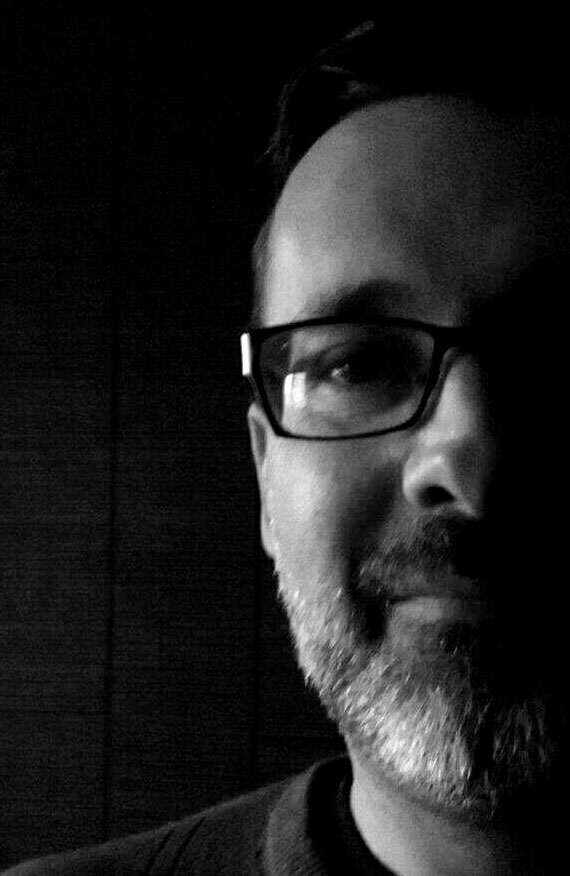 Erik Totten
Erik Totten is the founder and publisher of Food & Spirits Magazine in Omaha, Nebraska. He's worked in publications for the last 21 years at all levels. As well as serving as a writer, designer, photographer and editor, he's also founded two publications which have allowed him to grow into being a publisher, which he would describe as his 'true calling'.
---
---
Only registered users can comment.