Letter from the Publisher: Issue 19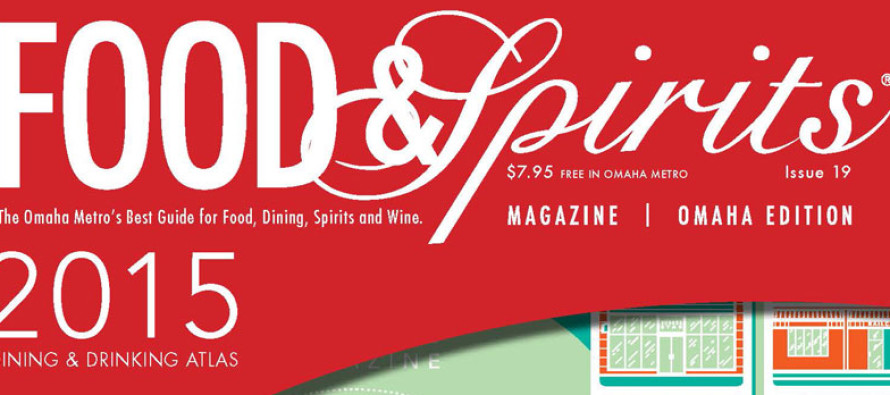 The 19th issue of Food & Spirits Magazine is in front of you. We sure are proud of this one because of a few changes that have been made. Along with a number of design changes, you'll see some pretty exciting creative additions throughout the next 42 pages. We're also introducing a new feature that we hope you enjoy.
Creatively, our designer, William Scott, has tightened down on some of our design concepts to create a much smoother feeling magazine that accommodates larger photos. Along those lines, Brad Iwen of the Admiral District came on board to take some of the beautiful photographs accompanying a number of the articles.
Another change you'll notice, and the reason for the road atlas cover, is that we've added a rather large feature. This issue introduces the first three in a series of inspired Omaha Metro food and spirits related area maps. The first three (an Omaha Area Burger Map, Happy Hour Map and a Pizza Map) are stylized with a 1960's motif and feature some of Omaha's best dining and drinking establishments. They were designed by another addition to our staff, Ryan Tantillo, which we're very happy to have on board.
Each issue we'll be doing at least three different dining, drinking or entertainment maps. They'll appear as a two-page spread, along with an accompanying article, in Food & Spirits Magazine and, of course, they'll also be available on our website. Even better, we'll be producing 18×24 inch limited edition silk screen prints of each map. These will be printed on 100 lb. French paper and printed locally at Union Jack. You'll find them for sale (great for gifts!) on our website, fsmomaha.com, and at some of the locations that appear on the maps.
Next issue we'll be producing an Omaha Metro Dive Bar Map, Reuben Map and a Local Food & Drink Producers Map. In the future, we've got plans for area maps covering delivery, dessert, brunch, whiskey, steaks, BBQ, vegetarian friendly restaurants, beer, cocktails, wine bars, coffee shops, neighborhoods… you get the idea. We're looking forward to this and if you've got an idea for a map that should be featured, just let us know.
Along with our usual staff of outstanding writers and photographers, these changes, while not dramatically altering the final product you see, should make for a more enjoyable experience for our readers. Combined with the re-launching of fsmomaha.com last issue, we'll also soon have a number of mobile and digital options available in the coming months that will give our readers an interactive local dining experience.
On another note, an incredible friend to the magazine and to the Omaha restaurant scene will be retiring soon. Jim Trebbien, Dean of MCC's Culinary and Horticulture programs, will shortly wrap up his career at MCC. Jim put much of what MCC's Institute for the Culinary Arts has become, in place. He's been a mentor and visionary in the Omaha restaurant scene for years and his influence can't be overstated. He's also a very nice guy.
Jim's influence has also found its way into Food & Spirits Magazine's pages. He was the very first person I talked to publically with about the idea for Food & Spirits Magazine and his guidance and advice has been instrumental in FSM still being around today. He's helped FSM, and me personally, in countless ways and I'm not sure where the magazine or I would be without his friendship over the last eight years. We'll miss him at ICA but, knowing Jim, I doubt he will be idle for long, if at all, and I'll look forward to working with him on whatever he's cooked up (see what I did there?) next. Good luck, Jim, and for Christ's sake, take a day off – you've earned it.
We hope you like everything you see throughout the issue and the additions that we've made make this a better magazine for you, our reader. Let us know what we're getting right, or wrong. We're always listening.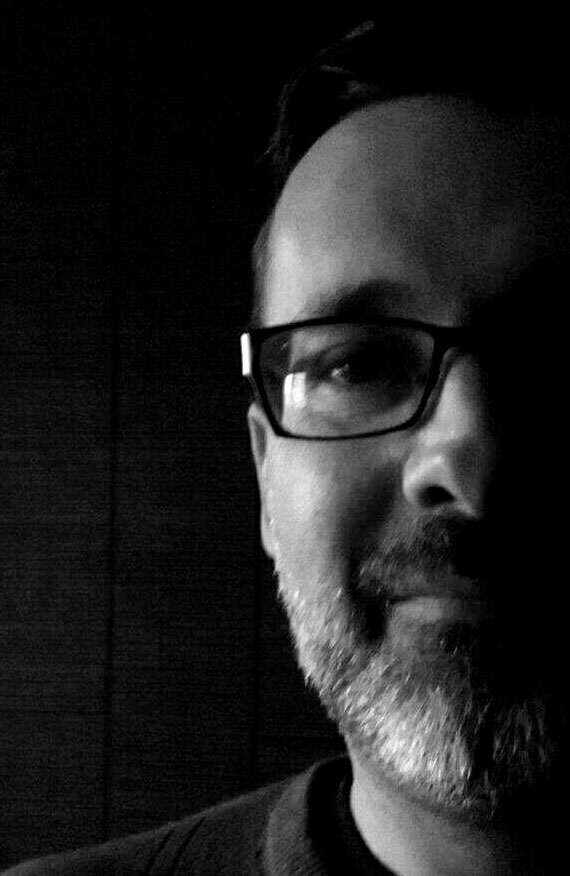 Erik Totten
Erik Totten is the founder and publisher of Food & Spirits Magazine in Omaha, Nebraska. He's worked in publications for the last 21 years at all levels. As well as serving as a writer, designer, photographer and editor, he's also founded two publications which have allowed him to grow into being a publisher, which he would describe as his 'true calling'.
---
Only registered users can comment.