Making Connections: Cutchall Management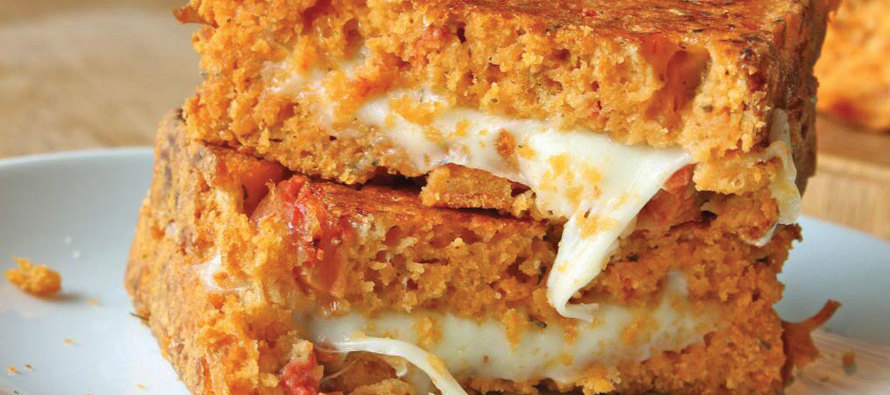 The gestalt theory of history says that one cannot consider the development of any particular piece of the modern world in isolation. Rather, the modern world is the result of a web of interconnected events, and stands in opposition to the common (and boring) linear version of history, where all actions have a designated end and march along in tidy lines. I saw this concept illustrated in the late 70's by science historian James Burke in a BBC series called Connections. Its alternative view of history was that the interplay of the results of events was what drives history and innovation. In his narratives, Burke traced the linkage of events as seemingly dissimilar as the invention of the Pike Square formation in warfare, canned foods and refrigeration.
I wondered what really happens when people like those in Connections actually make these connections and why do they make them, when so many others don't? When Dupont's Stephanie Kwolek was searching for cheaper sources of gasoline at the start of the energy crisis she discovered the polymer, Kevlar, one of the most durable substances in the world. How did she know she had something worth keeping, when most of her results were typically thrown out?
The business luminary, Steve Jobs, said "Creativity is just connecting things. When you ask creative people how they did something, they feel a little guilty because they didn't really do it, they just saw something. It seemed obvious to them after a while. That's because they were able to connect experiences they've had and synthesize new things."
I sat down with one local creative mini-Steve Jobs, by the name of Greg Cutchall, who is the founder and CEO of Cutchall Management Company. By placing Steve and Greg in the same sentence, you can tell that Greg as a national franchisee and restaurant management consultant is a business innovator. From Greg's start as a wanna-be photography artist to food business maven, it may seem like an abandonment of creativity. The assumption that to be corporate is to abandon creativity in this case is so wrong.
Cutchall has come a long way: "From picking up trash in the neighborhood at my father's South Omaha A&W at the age of eight to developing or acquiring over 80 restaurants in seven states… under a dozen brand names, I've seen it all."
His animated, positive energy must have radiated outward to the some 1400 colleagues and employees that he calls his team because his company is now the 43rd largest employer in the metro area. Cutchall has seen Omaha dining go through huge changes.
"The biggest change I've seen in the restaurant and catering business is that since the year 2000, the percentage of people who dine out or cater has risen tremendously."
Cutchall Management has succeeded when so many others in the restaurant business have clearly not. Presently he is launching three new ventures in Phoenix, AZ: Salty Señorita, Union Barrelhouse and Lola's Coffee House. In the Omaha Area, his new restaurants include First Watch, Burger Star and The Big Cheese. He'll also offer consulting expertise for PIEOCRACY. The latter three will be featured at the new Gretna outlet and factory stores known as Nebraska Crossing.
Perhaps Cutchall's aptitude for business is innate, but the way his eyes sparkled as he mentioned what some of his early sales ventures – and what great products they involved –pointed to the fact that he has passion for what he does. Whether it is the connection between cell phone interfaces and their users or his early food ventures, passion and creativity and connections mix like a fried egg on a burger. Well, for me it is like a fried egg on a burger, for Cutchall it is business basics and innovation. A mix of what we know works and expanding it to where it should go. As he put it, "We're driven to expand into new concepts; when one niche of the market is full, we develop a new one."
Like the Big Cheese, for example. The moment I mentioned The Big Cheese, Cutchall sprang from his chair and darted around his office (which is bright, comfortable and looks like something out of Architectural Digest Japan.) He returned from his foray with layouts, menus, and renderings, and couldn't stop smiling while I feasted my eyes on some really exciting stuff. The Big Cheese, a new restaurant concept is coming soon to Nebraska Crossing, a brand-spanking new, mega-slick outlet and factory store with awesome names from Coach, Michael Kohrs and Kate Spade to Nike, Under Armour and Columbia. Think: same site as the old outlet stores on I-80 just outside of Gretna (website at http://www.nexoutlets.com/ ), but don't think: dilapidated strip mall that used to be there. The old buildings were dozed, the site completely leveled, and a new gorgeous center built in its place. Forget hauling your kids and husband to KC or Iowa for the weekend just to shop, you can nip over during lunch, on a weekend or evening, even on the way to the Husker games.
The Big Cheese is a dual concept restaurant which will share space with Cutchall's gourmet burger shop, Burger Star, and will have plenty of big screen TV's, comfortable but beautiful dining areas (the place looks very contemporary and chic) and a list of 12 to 14 craft and local small batch beers. His chef, John Dye, is working on some delicious combos for a grilled cheese and burger-centric menu with soups and salads. I saw something called a Hangover Burger with a fried egg that I would order any time, any day of the week, with or without a hangover. And even though I haven't had one of those in a long time (a hangover, not a burger) in my opinion, where you have burgers, you need beer, and where you have cheese, you must have wine. The Big Cheese wine list is going to be something very special that will allow diners to enjoy quality wines by the glass, through the use of the WineEmotion systems used by many wine-tasting shops and vineyards, which preserve each bottle to the last glass and make serving easier and faster.
What really attracted Cutchall to the Big Cheese and its placement was the kind of synergies that were happening there.
"I've always, even while I managed franchises, tried to have some of my own brands and concepts," says Cutchall. This new restaurant venture is a dual concept restaurant with a very modern feel, a comfortable environment, and some very cool conveniences hard-wired into the design, so Cutchall was naturally drawn to the fact that Nebraska Crossing embodies new concepts in retail. For example: A real app will send out notices and specials to shoppers and help them keep track of goings on in real time. I mean real apps as opposed to fake apps that are not only useless, they have absolutely nothing of interest in them (big retailers, you know who you are).
Keeping shoppers and staffers from fainting away from hunger and thirst, will be the Big Cheese, Cutchall's answer to what couture-handbag-crazed and tech-backpack-dazed people really crave: lattes, teas and x-shots, scrumptious gourmet grilled cheese sandwiches, home-made soups and salads, gourmet burgers (did I mention the Hangover Burger?), a selection of small-batch ales and beers such as Rock Bottom and Lucky Bucket, and a carefully selected wine list. Oh, and local gourmet ice cream. I mean, how can you shop without ice cream?
One thing is certain, as dining habits have changed in Omaha, restaurants have changed with them. But the basics, the connections between great service, casual ambiance, and awesome food have not changed. It seems they are just getting better. I mean, you gotta get the basics right, it's the Midwest for goodness sake, and we like our comfort food.
Clearly, Cutchall hasn't forgotten the diner while he's looking for those connections to make. Too many folks in the restaurant biz forget that novelty isn't the same thing as innovation. Nifty isn't always tasty and creativity is much more than just whipping up some fish foam or freezing fruit with liquid nitrogen. By my account, I think Cutchall's restaurants will keep dishing up comforting, tasty innovation in the years to come, and that's a pretty nifty connection to make.
Cutchall resides in Omaha with his wife Molly and their son Chase.

Ann Summers
Ann Summers is not a 40-umpthing-year old rock climber who got shut down in Boulder Canyon and drowned her failure in a microbrewery. She is neither a mother of two, a fan of Latin plant names nor a lover of fine Italian Grappa. You'll not catch her shooting guns for fun or hollering like a redneck. She hates Shakespeare, and doesn't call a certain fast food chain "The Scottish Restaurant." She turns her nose up at organic yellow beets, eschews fresh oysters, and loathes chubby guinea pigs with Violent Femmes hairdos. She is also a dreadful liar
---
---
Related Articles
People have their favorite places to eat for a reason. Some people want to experience Live Music in Katy, TX
Publisher's Note: Omega Omega Omega (Tri Omega), the culinary fraternity at the Institute for the Culinary Arts at Metropolitan Community
Anyone who has read books by Michael Pollan, Joel Salatin or Barbara Kingsolver has heard the same advice: eat fresh
Only registered users can comment.