Newly Opened Cedar Lounge Hits the Mark
When Nick O'Connor opened Cedar, one of Omaha's most recent lounges in November of 2015, his goal was to provide a unique and casual neighborhood bar that focused on the details. Details like lighting, music, art, décor, all-natural cocktails and a robust wine-by-the glass list.
"It's neighborhood driven and it's a neighborhood bar," Nick explained.
Those details started with coming up with the name for his new venture. Cedar, located at 8726 Countryside Plaza (in Countryside Village, across from Westside High School), is in a neighborhood surrounded by streets that are named after trees. In fact, Cedar Street is just seven blocks away. Nick, who grew up in the neighborhood and attended Westside, thought Cedar was the perfect name and complemented it with a cedar-topped bar.
The details expand to cover the lighting that provides the perfect low-key ambiance; the lights are turned down low and the candles are lit. As opposed to many other neighborhood bars, you won't be overstimulated when you walk into Cedar. No 10 TVs blasting sports (although there is one TV available for the premier events) or music blasting so loudly you can't hear the person next to you. This is a place where being able to have a conversation is important and it shows. New additions are the horizon as well – a patio will be added in May and will featuring wrought-iron railings, piped-in music and umbrellas for shade and rain cover.
At Cedar, music is an important detail, too. Powered by a vintage Marantz 2270 analog receiver ("It's amazing – one of the best things I own," Nick said) and making use of 400 vinyl albums, the sound system features a subwoofer, built in monitors and acoustic sound panels. Add in a curated playlist and the music feels cutting edge and timeless at the same time.  Immediately noticeable and enjoyable, but not overwhelming the space in such a way as to make it the defining characteristic. Oh, and if that's not enough, you'll notice old-school hip hop, Motown and soul playing in the men's restroom.
Speaking of restrooms, local art also has a place at Cedar with the restrooms being done in old-school graffiti by Shawn Rediger and high-end art by local artists Kami Kuhlman and Tyler Chickinelli adorning the main room.
Equally important in any neighborhood place, the drink menu received no less attention to detail. Eight white and eight red wines are available by the glass (and served in Reidel wine glasses) and Cedar is also building up a nice reserve list of wine available by the bottle. The beers focus on mainly European and microbrews, but domestic beer lovers will also find a home with all the standard fare – including Busch Light and Colt 45 – available even though they may not be listed on the menu.
Cedar really excels with their cocktails, by again, focusing on the details. You'll find classics such as the Americano, gimlet, old fashioned (their number one seller), Manhattan and others on the menu. Two types of ice are available for the bartenders to make their creations along with reverse osmosis water and house-made seltzer – not something you see in every neighborhood bar.  Another nice touch, every four seats also has its own USB charger.
The cocktails are done with care and concern and, importantly, they're in your hands quickly. Which is by design. "I don't consider myself a mixologist," Nick Said.
"But I do consider myself a bartender who can make a high quality drink and get it in your hands quickly."
Although it can be trite to say it, Cedar really does feel different than many other places that make up the Omaha lounge/bar scene. It's classy while still feeling unpretentious, and the prices are right. It's a place to hit up after work to relax or to bring a date for a few cocktails and conversation. The type of place that anyone can enjoy and you see the starving artist sitting next to the millionaire. "I wanted to give people a place to come in Omaha that's different than any other place you walk into," Nick explained.
"I want our customers to feel comfortable and have a great time."
8726 Countryside Plaza
(402) 933-7143
www.cedaromaha.com
Hours
Mon-Fri: 3:00 pm – 2:00 am
Sat: 12:00 pm – 2:00 am
Sun: 3:00 pm – 2:00 am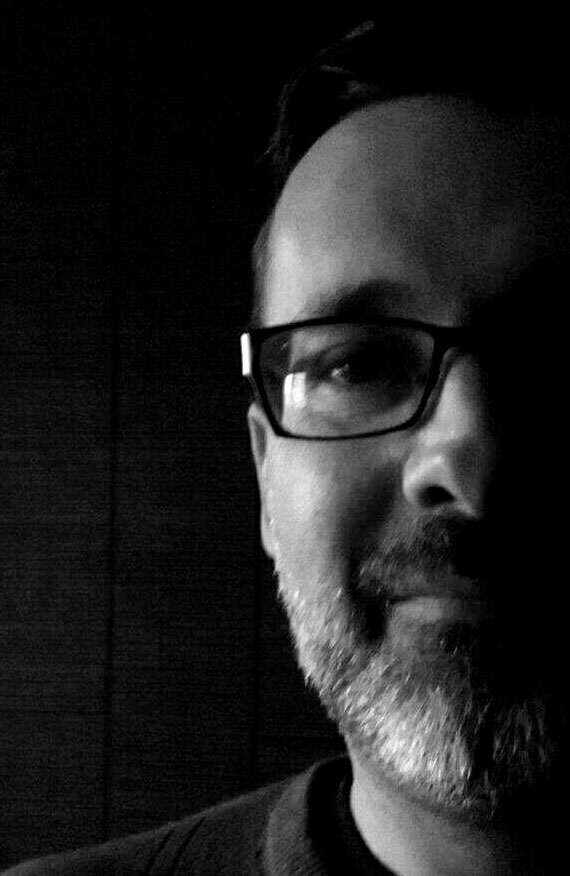 Erik Totten
Erik Totten is the founder and publisher of Food & Spirits Magazine in Omaha, Nebraska. He's worked in publications for the last 21 years at all levels. As well as serving as a writer, designer, photographer and editor, he's also founded two publications which have allowed him to grow into being a publisher, which he would describe as his 'true calling'.
---
Related Articles
Food & Spirits Magazine recently hosted the 7th Annual Omaha Pizza Review at The Waiting Room Lounge. A sold-out house
We are Americans. We like big things—big cars, big houses, big food portions, big shopping malls with big stores in
It's an unfortunate circumstance, but when forced to think of an image related to beer, I'm betting the images that
Only registered users can comment.