Omaha's Largest Pizza Review #6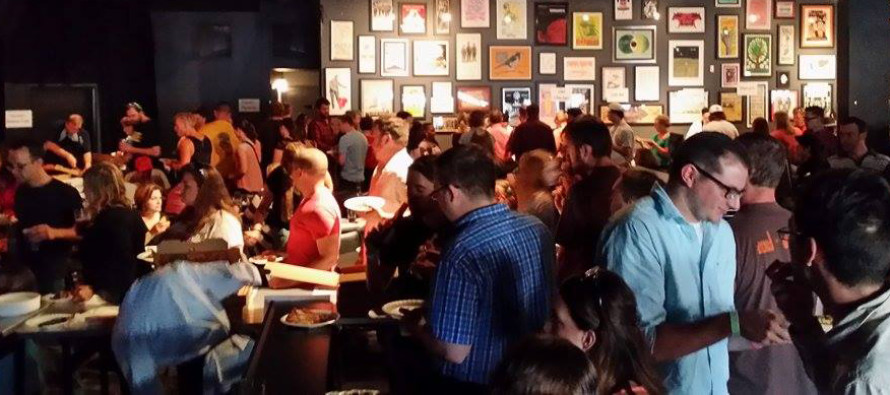 Food & Spirits Magazine recently hosted Omaha's 6th Annual Pizza Review at The Waiting Room. As it has been for the previous years, a capacity crowd was on hand to sample pizza from over 15 Omaha pizza restaurants and hear the musical perfection of Brad Hoshaw. Students from the Institute for the Culinary Arts at MCC were also on hand to assist with setting up the event and serving the pizza.
There was a ton (not literally, more like ½ ton) of pizza on hand and attendees were treated to some fantastic pizza. Before we get to the winners, here's a list of the participating restaurants and what they brought:
Baxter's
House Pizza – Pepperoni, house sausage, mushrooms, garlic confit, oregano and 5 cheese blend.
Mushroom Pizza – Garlic cream sauce, goat cheese, mushrooms and caramelized onions.
Dudley's
American Steak Classic – Marinated skirt steak, hickory smoke bacon, red onions and our blend of Italian cheeses on our creamy garlic steak sauce.
Chicken-Bacon-Spinach-Artichoke – Delicious, self-explanatory and made with our garlic white sauce.
Frank's
Classic Cheese – The standard by which all pizzas should be judged. Flavors that stand on their own, not hidden by ingredients.
Godfather's
Chipotle Chicken and Bacon – A smoky chipotle pepper sauce, savory roasted chicken breast strips, onion, mozzarella cheese and topped with crispy smoked bacon
La Casa
BBQ Chicken – House-made, Neapolitan thin-style crust, with imported Romano cheese, house made and lovingly seasoned chicken along with Nana Nellie's secret BBQ sauce.
Mangia Italiana
Italian Beef – Olive oil, fresh garlic, seasoned Italian beef and roasted peppers, our cheese blend, fresh mushrooms, onions and topped with Fontina cheese.
Marco's
Hawaiian Chicken – Cheese, ham, chicken, bacon and pineapple with a sprinkling of extra cheese.
Chicken Florentine – White three cheese sauce, spinach, chicken, red onion, tomato and topped with feta.
Orsi's
Combo – Hamburger, pepperoni, Italian sausage, mushrooms, black olives, green peppers, onion.
Pizza Pie Guy
Green Chile Enchilada – Salsa verde, all natural rotisserie chicken breast and topped with mozzarella, pepper jack and cilantro. Served with a side of sour cream.
Pizza Shoppe
The Naughty Johnny – Bisque sauce (blend of marinara and Alfredo), bacon, salami, red onion, cream cheese, mozzarella, oregano.
Prairie Fire
Chicken Blanco – Garlic white sauce, roasted chicken, mushrooms, spinach, balsamic caramelized onions.
Ragazzi's
Buffalo Chicken – Buffalo sauce with crispy buffalo chicken and garnished with green onions and parmesan cheese.
Meat Locker – Pepperoni, Italian sausage, Canadian bacon and seasoned beef.
Salt 88
Chicken Marsala – We've taken a classic dish and placed it on a pie! Marsala sauce, sautéed mushrooms and grilled chicken. Topped with mozzarella and provolone cheese on our signature crust.
Varsity
Over Under Romano – Cream cheese topped with pepperoni and loaded with mozzarella and Romano cheeses.
Vivace
Sausage and Pepper – Neapolitan style pizza topped with oven dried bell peppers, roasted sausage, fontina, Grana Padano, mozzarella and Romano cheeses, and topped with fresh basil.
Old Chicago
Meat Me Pizza – Loaded with Italian sausage, Canadian bacon, andouille sausage, pepperoni, green olive garnish and fresh basil.
Royal Margarita – Pesto sauce, house-made tomato bruschetta, roasted garlic, fresh mozzarella and fresh basil.
And the winners are:
People's Choice
1. Dudley's
2. Varsity's Roman Coin
3. Pizza Pie Guy
4. Ragazzi's
4. Baxter's
5. La Casa
6. Orsi's
Judge's Choice
1. Dudley's
1. Pizza Pie Guy
2. Mangia
3. Orsi's
4. Frank's
5. Vivace
6. Pizza Shoppe
Best Game Day Pizza – Ragazzi's
Best pie to eat with a mustache – Baxter's
Best Crust – La Casa
Best Cheese Pizza – Franks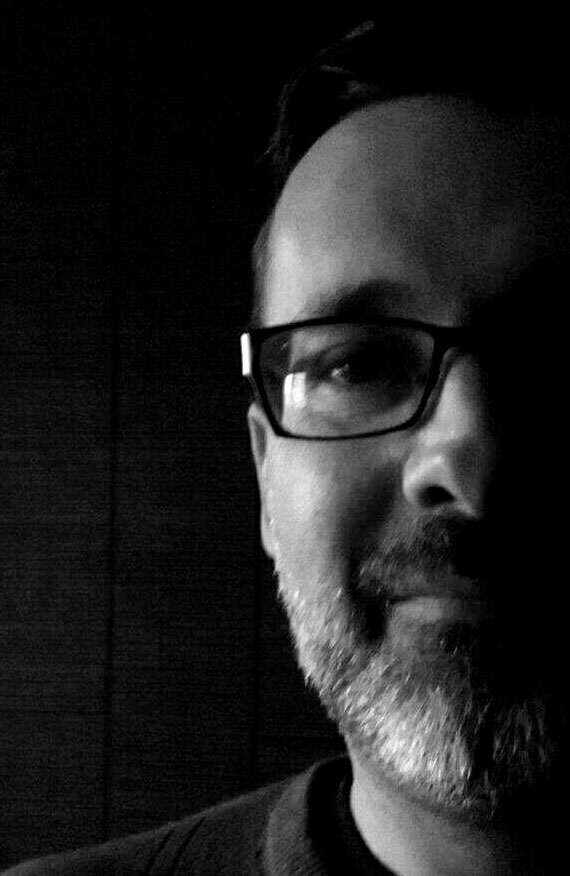 Erik Totten
Erik Totten is the founder and publisher of Food & Spirits Magazine in Omaha, Nebraska. He's worked in publications for the last 21 years at all levels. As well as serving as a writer, designer, photographer and editor, he's also founded two publications which have allowed him to grow into being a publisher, which he would describe as his 'true calling'.
---
---
Related Articles
With the trend toward what has been called "nutritionalism," or the tendency to eat only for nutritional purposes, why would
A sandwich is defined by Webster's Dictionary as "two or more slices of bread or a split roll having a
This is the furthest I have been out for Finding the Food to date. I found myself with some friends
Only registered users can comment.