Omaha's Largest Pizza Review #7
Food & Spirits Magazine recently hosted the 7th Annual Omaha Pizza Review at The Waiting Room Lounge. A sold-out house greeted award-winning musicians Kait Berreckman and Brad Hoshaw, but the star of the show was the pizza from 14 different Omaha restaurants. Culinary students from the Institute for the Culinary Arts at Metro Community College were on hand to serve the pizza. Those attending voted for their top three pizzas and judging was also conducted by Food & Spirits Magazine's panel of judges.
There were some shakeups at the top this year, with Villagio's sweet chili and chicken pizza taking the people's choice for the top pizza. The judges were served the same pizza (pepperoni) from each restaurant and their pick for the top pie was Red Savoy's.
You'll find the rest of the top pizzas, along with individual category winners, listed below. You'll also find a list of all the pizzas that were brought for the people's choice as well.
People's Choice
1 – Villagio Pizzeria
2 – Baxter's
3 – La Casa Pizza
4 – Dudley's Pizza & Tavern
5 – Salt 88
6 – Varsity Sports Café & Roman Coin Pizza
Judge's Pick
1 – Red's Savoy Pizza & Sports Pub
2 – Dudley's
3 (tie) – Villagio, Baxter's & Orsi's Italian Bakery
4 – Salt
Publisher's Pick
The Pizza Pie Guys
Misc. Category Winners
Best Non-traditional Pizza – Foodies
Best Fine Dining Pizza – Prairie Fire Pizza
Best Ball Game Pizza – Varsity
Best 'Bohunk' Pizza – Red's Savoy
Best Old School Pizza – Orsi's
Best Pizza with Pickles – The Pizza Shoppe Collective
People's Choice Menu
Red's Savoy
Eastsider Pizza – House sausage, sauerkraut, pepperoni, onions, mushrooms, green peppers and green or black olives
Foodies
Thai Pizza – Thai sauce, fresh cilantro, roasted chicken, mozzarella, sweet chili sauce and carrots.
Villiagio
Sweet Chili Chicken Pizza – Chili base, grilled chicken, cream cheese, red onion, red pepper, pineapple, our house blend cheese and topped off with chopped fresh scallions.
Pizza Shoppe
The Cabana – Alfredo and mustard base with pepperoni, Canadian bacon, dill pickle, pepper jack and mozzarella cheeses.
La Casa
Basil Spinach Pesto Pizza – Fresh blend of spinach, basil, olive oil, garlic and Romano, topped with diced Roma tomatoes and mozzarella. Also served with garlic chicken.
Varsity
Over-Under Romano w/Pepperoni – cream cheese base with our signature pizza sauce and topped with pepperoni, mozzarella, more pepperoni and fresh Romano.
Salt
Savory Pear and Goat Cheese Pizza – Fresh, made from scratch porter dough, featuring Crow's Peak Pile of Dirt Porter and signature salt and pepper crust.  Romano, provolone and mozzarella cheese, topped with two kinds of pears, Bosch and Anjou, sautéed with unsalted butter and flambéed with Dumante Pistachio Liqueur.  Then, caramelized yellow onions, goat cheese and finally a light drizzle of honey.
Baxter's
Jalapeño, Pepperoni and Cream Cheese Pizza
Mushroom Pizza – Garlic cream sauce, goat cheese, mushrooms and caramelized onions.
Prairie Fire Pizza
Chicken Blanco – Garlic white sauce, roasted chicken, mushrooms, spinach, balsamic caramelized onions.
Uncle Maddio's
Jamaican Jerk Chicken Pizza – tomato and basil sauce, mozzarella, grilled jerk chicken, red onions, green peppers, pineapple and cilantro.
The Pizza Pie Guys
Dan's Special – All natural Italian sausage, green chilies, onions and Jalapeños on a spicy red sauce.
Green Chile Enchilada – Salsa Verde, all natural rotisserie chicken and cilantro.
Dudley's Pizza
Combomaha – Pepperoni, hamburger, Italian sausage, sautéed mushrooms, red onions and banana peppers on classic red sauce
American Steak Classic – Marinated skirt steak, hickory smoked bacon, red onions, Italian cheese blend on creamy garlic steak sauce.
Orsi's
Combo – Hamburger, pepperoni, sausage, green pepper, mushroom, onion and black olives.
Vegetarian Combo – Green pepper, mushroom, onion, black olives and tomato.
Godfather's
Classic crust sausage pizza.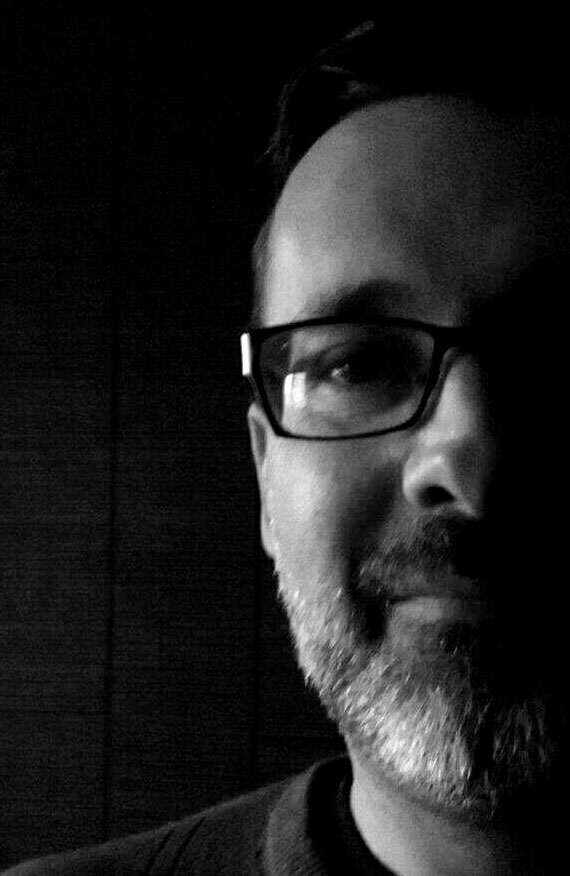 Erik Totten
Erik Totten is the founder and publisher of Food & Spirits Magazine in Omaha, Nebraska. He's worked in publications for the last 21 years at all levels. As well as serving as a writer, designer, photographer and editor, he's also founded two publications which have allowed him to grow into being a publisher, which he would describe as his 'true calling'.
---
Related Articles
"Everybody knows Hockenbergs." This is the sort of comment one hears in Omaha when dropping the name of this restaurant
Restaurant memories are intangible and tangible; taste, smell, ambiance, service, stand-out dishes, dining companions, a romantic evening, indigestion, disrupted sleep,
In winter, in Nebraska, the doldrums of winter's days wear on with the cold winds howling across the prairies, sending
Only registered users can comment.