Outside Looking In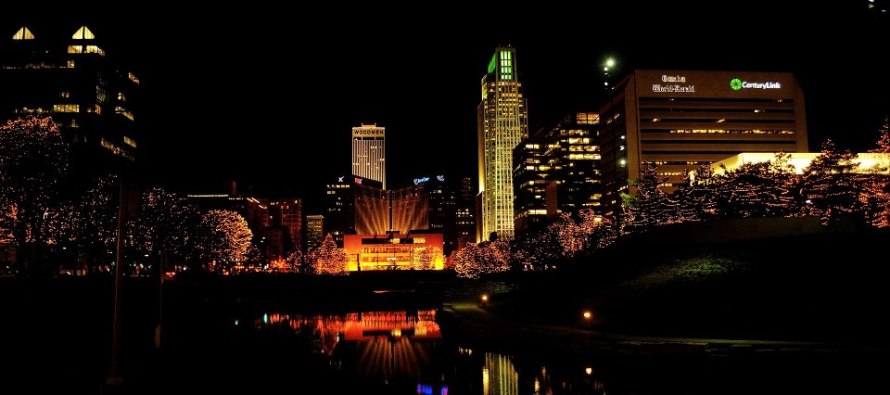 I confess: I was hesitant leaving Portland for Omaha. When the big moving day finally arrived, the experience was solidified when my wife and I packed all our belongings onto a moving truck and began psyching ourselves up for that two day drive halfway across the country. Most of this stems from becoming comfortable in an environment where I had been for five years, and my lack of knowledge about Omaha. Leaving an area known for its agricultural bounty and seafood, namely salmon, for an area famous for beef and corn (and rightly so) was daunting. This being said, I knew Omaha had more to offer, and I firmly believed that this major move would be a catalyst for great things. Being a Chef, the way I learn new things about certain cities is through researching its restaurants, local farms and markets and simply talking with as many people who live in the area as possible. This has proved invaluable so far in Omaha. From an outsiders perspective Omaha is developing an excitement for great food and everything that comes with it.  This growing awareness towards our food ultimately connects Omaha with Portland, even though they are nearly two thousand miles apart.
Omaha is a Great Plains pioneer town, with Midwestern values and a strong sense of community. It established itself with farming and cattle raising in the early 20th century and as the city has grown so has the support of local suppliers and restaurants. With the rich tradition of Omaha Steaks since around 1917, many top notch steakhouses have enjoyed years of success.  There is also a wide array of other restaurants, in the Old Market alone one can find high end  contemporary American, French, Italian, and Indian cuisines to name just a few. With its cobblestone streets, the Old Market has the feel and warmth of a European city. All of this adds to a wealth of cultural heritage established around food.  I think it is important to note how remarkable it is to have a community that enjoys good food so much. This goes a long way towards strengthening the relationships between consumers and local suppliers. It is, above all, a respect for food and the farmers dedicated to making it available. They are truly the stewards of our land. This is what I loved about Portland and what I am growing to love about Omaha.
In a way, cities mirror their restaurants. Typical menus are constantly evolving from season to season with what is fresh, while new cooking techniques and equipment always makes us strive for the "perfect balance" in a dish. Similarly, a community evolves with its consumer education. Learning about locality, seasonality and sustainability is an evolving process too. Many times consumers don't change what they buy until they are educated as to why they should change what they buy. Since we the consumers ultimately drive the market, our demand can change a large percentage of what is available.  When people know more about their food, it opens up a myriad of  product choices- why not buy the yellow brandywine, or green zebra heirloom tomato at your local farmers market instead of your usual chalky pink hybrid tomato. The flavor profiles with the heirlooms are outstanding and they will become the highlight of any meal.  These heirloom varieties open that window to the past and bring back diversity in agriculture that has been diminished since the growth of industrialization.
"You are what you eat eats. " This statement by Michael Pollan in Omnivores Dilemma was powerful in it's meaning, and rang true with me. What are we feeding our animals and crops?  Could their diets potentially affect our well being? Absolutely.  Portland is a very forward thinking town regarding sustainable, local food, and Nebraskans are becoming more aware of their food choices, realizing that food is not just an answer to hunger. Consumer choices affect not just our bodies, but also our community and environment.  Two great resources I have found for Omaha and Nebraska are the Nebraska Food Coop and Nebraska Sustainable Agriculture Society. Both of them offer many links to learn more about local food, and the farmers producing it. Their efforts prove that there is a demand for sustainable and local. There are many benefits as a result of this demand. A local philosophy strengthens all facets of a community because 1. Regional economies become more prosperous when the support of local farmers keeps money in the community and ultimately creates job growth. 2.  High quality, fresh food and, if bought at the farmers market, we are able to give direct feedback to the farmer. 3. Environmental protection- local food cuts greenhouse gas emissions, and protects regional farmland from development, while promoting biodiversity.
As my first month in Omaha comes to a close and the weather shifts towards winter, my thoughts drift to the upcoming holidays and the great amounts of food I will be cooking and consuming with friends and family. These feasts, with intoxicating aromas of roasting birds and sweet spices of pies reminds me that food brings out the best in people and creates a bond which can be seen every time we gather, whether at home or in a restaurant, in Portland or in Omaha.
Michael De Smet
Michael De Smet is a Chef who recently moved to Omaha from Portland, Oregon. He has been in the restaurant industry for eight years and holds a culinary degree from Western Culinary Institute in Portland. Michael was born in Belgium and has grown up in a family with strong European cooking traditions. This ultimately pulled him into the kitchen at a young age where his passion for great food began to develop. He has been working primarily with Italian and French cuisines but approaches all food with a Mediterranean philosophy, fresh, local, seasonal. Michael lives in West Omaha with his wife.
---
Only registered users can comment.