Review: MCC Sage Student Bistro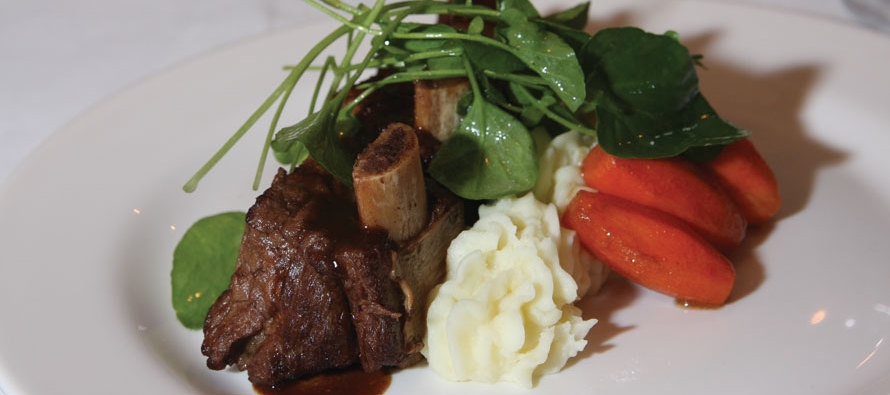 For Food & Spirits Magazine's quarterly roundtable review we paid homage, and a visit, to what has become, literally, an institution in the Omaha food scene – The Sage Student Bistro (32nd & Sorenson) at the Institute for the Culinary Arts at Metropolitan Community College on the Fort Omaha campus.
The Bistro is a unique experience in Omaha dining. The Bistro is a concept, not just a class or restaurant, and is designed to enable students to put all of the skills they learned in the first four quarters to practice in a time controlled environment.
Rather than as a restaurant, the Bistro was started as a class at the ICA in 1995 as a dining room for students in evening classes to cook food in quantity. In 1997 it was made into a bit of an upscale cooking class and in 2005 it was combined with another class (Gourmet Cooking) to become the fine dining class it is today.
That decision to turn a quantity cooking class into more of fine dining cooking class experience was made, in part, due to a cross country trip by ICA Dean Jim Trebbien.
"During the trip I was looking at how over 30 leading culinary schools around the country operated in a 'best practices' model of education," Jim explained. "It probably has made us a leading school in merging business operations and sales of food into the curriculum."
In 2006, with Chef Brian O'Malley's guidance, it was further developed into the excellent and renowned class that it is today. Now, all students are required to take the class in order to graduate. It was also teamed up with the Plated Desserts, production class, Table Service, and student manager's class to have the Bistro a complete 'real life' fine dining experience that has taught many valuable skills in a semi-realistic setting. Nearly 1000 students have taken a "Bistro" class.
And the Bistro has done more than teach budding culinary students. Since its inception, over 5000 people have eaten in the Bistro. The customers come for the food, the experience and for the uniqueness provided by the teaching experience.
In January 2010, the Bistro opened in a new building that provides even more for the student and dining customer alike. The new dining room is a classroom, and is designed for learning as well as dining excellence
We followed the same general format for the review as in previous issues; Rather than just one reviewer, we sent five different people, representing different levels of the culinary food chain (and just downright interesting people), to give us their take in a round-table sort of discussion. We did this because, while we also wanted the high-end and very-knowledgeable food consumer to be represented, we wanted the more average or general eater to have a place at the table and in an atmosphere that was close to the same way we all go out to eat with friends and family. Our hope is that the different perspectives provide a more-rounded review of the experience while also giving you, the reader, a chance to see what someone who might be similar in their tastes said about their meal.
We notified the restaurant what night would be coming and allowed the restaurant to order our meal. Scores were given in presentation, flavor and an overall score on a scale of one to ten (with ten being the highest). The diners were also asked to tell us a little about themselves and where they are coming from with food. With that, here are your reviewers…
Derek (aka Snekse@GastronomicFightClub.com): Derek was a picky eater as a kid. Oddly, he always liked to cook and fancied himself a chef, but his list of acceptable ingredients was fairly short. Meeting the woman he would marry, and moving to California changed all of that. His wife was a budding foodie when he met her and they explored the nooks and crannies of the food world together. Doing so forced him to learn to appreciate all tastes and textures regardless of his initial impression. He's gone from a person who dislikes fish so much he wouldn't even eat a fish stick to a person who thinks there is no better way to eat fish than a gleaming plate of sashimi. Because food for Derek is about experiencing new things, he's been drawn primarily to fine dining and regional cuisines. Both have great potential for challenging him with dishes he never would have conceived on his own. As for that kid who aspired to be a chef, he's contentedly abandoned that dream. He still cooks occasionally, though not nearly as often as he'd like – but when he does cook, he cooks with reckless abandon.
Kelly Schumacher – Kelly Schumacher grew up in a small town eating homemade, heart meals daily. Her close family all has a love of food and enjoy cooking. Kelly learned to cook watching her grandma and parents and put in lots of hours canning freezing and preserving produce from the family's garden. Kelly's not finicky and will try most anything, but she loves to cook traditional meals and prefers her meals au natural without too much spice or enhancement. She'll occasionally try her hand and something new and really likes to try new things while out and about in the big "O." Since moving here a few years ago, Kelly has been particularly excited about the variety of wines available in Omaha that she couldn't find at Casey's General Store back home. With her background in fresh traditional food, Kelly is enthusiastic about trends towards more fresh and natural foods and has been enjoying the fruits of her own garden here in Omaha.
Paul Kulik- Beginning at 19, Paul worked through a number of restaurants in Omaha, Washington DC, Berlin Chicago and Paris before opening The Boiler Room Restaurant in the Old Market. He is firm believer that a strict commitment to quality and learning makes the job enjoyable. He has contributed food columns at the Reader and Omaha Weekly and has been a chef instructor at Omaha's MCC Culinary Arts Institute. Paul is also a partner in Dundee's Amsterdam Falafel and Kabob.
Jeremy Hunter – Jeremy has lived off and on in Nebraska for 18 years. He has been in the industry for nearly 20 years. His experience as a food service warrior spans from starting out as a dishwasher to owning his own pizza restaurant. He has been a part of every aspect of the industry, but loves being a server and bartender above all. When he is not behind the bar or helping customers, he can be found with a nice microbrew and a glass of Grand Marnier.
Sarah Benck – Sarah is 23 years old, and was born and raised in Omaha NE. She is a songwriter/ musician, and currently plays in Sarah Benck and the Robbers. Growing up, her annual birthday dinner was her Mom's Swedish meatballs. One of her best dishes to prepare is a spicy spaghetti sauce, with veggies and spicy turkey sausage, stuffed red peppers, and homemade wheat bread. Like sounds in music, there are limitless combinations of flavors to cook with, and she enjoys the creative process. When her music takes her to other cities, her budget is usually minimal, and the diet consists mainly of gas station snacks or fast food (two of her least favorite things). Her recent favorite is in Sheboygan WI, at Jalisco's. She had the Avocado burrito, stuffed with fresh ingredients and sealed with toasted perfection. Her local favorites are Brother Sebastians, Jaipur, and El Aguila.
Charcuterie Buffet:
Pork & Pistachio Pâté, Chicken Liver Pâté, Gravlax, Marinated Olives, Pickled Onion, Drunken goat cheese, Gorgonzola, Manchego
We chose to start off with a charcuterie Buffet; the students learned how to assemble a buffet and produce all the ingredients on it – from making mustards, pâtés, gravlax, to pickling an onion.
Average Presentation Score: 8.1
Average Flavor Score: 8.1
Average Overall Score: 7.925
Selected Comments
Jeremy – The pickles and onions were great, I loved the vinegar. The chicken liver pate had very strong liver flavor which isn't my style. As for the pate en croute, the flavor of pork really came through and was very meaty. The cheeses were also good but I really thought the mustard was awesome.
Derek – I thought the duck liver pate had very nice flavor, though the fat solids coated my tongue on the finish. The center of the pate en croute was a tad more firm then I would've liked, but the flavor made up for it. On a scale from one to ten the Salmon was a five, I think this was an execution error. I really was looking for great grave lox. The raisin compote was very nice.
Sarah – The presentation of the dish was perfect, very meticulous. I loved the homemade mustard; it was smooth at first with a little fire at the end. Something I've never tried before was the liver pate; I was surprised how smooth and tasty it is very mild.
Paul – Dynamite flavor on the pate, but I found it a bit on the gluey side. The raisin compote had great depth and the pickled onions were a bit sharp, though very flavorful. I'm sure the cucumbers were overcooked.
Kelly – The presentation was sleek and simple I almost couldn't tell if it was edible. The chicken pate was very smooth and delicious not at all how I would have imagined. I really enjoyed the simplicity of the raisin compote it was sweet like a preserve but not gelatinous and a touch of black pepper add a zip. The brie was bitter and sour tasting. I really didn't like it at all. The manchego and Parmigiano reggiano were delicious all by themselves; I could eat them all day.
Amuse Bouche – sweet potato soup with citrus and portabella mushroom topped with chives.
A simple and elegant way to begin the meal.
Average Presentation Score: 7.2
Average Flavor Score: 7.4
Average Overall Score: 7.2
Selected Comments
Jeremy – This soup was way too thick. I was looking for more sweet potato flavor. It was almost like cheese sauce.
Derek – I felt there was something lacking about the presentation. The flavor was nice and the citrus added a nice twist. I couldn't understand why the mushrooms were in this dish. I thought this amuse was a bit like a starburst candy.
Sarah – This had a good mix of flavor between the sweet potato and orange, unexpected goodness. Overall, the small dish was quite flavorful, but a little too different for my liking. I also was thinking the presentation was lacking.
Paul – I really liked the texture of the soup.
Kelly – I enjoyed the presentation for a single portion. I didn't enjoy the touch of orange with the savory flavor of the potatoes. The consistency was smooth and creamy almost fluffed which was wonderful. Overall I really enjoyed this, although the temperature could've been warmer.
Duck Duo – Seared Duck Breast, Duck confit Ravioli, Beet Purée, Brussels sprout, cherry jus
We chose to follow with a duo of duck which helps teach the students the importance of rendering the fat of a fatty meat, the importance of curing the meat before starting the confit, how to make/treat pasta, and the making of a stock and how to proceed to make a finished sauce on the plate.
Average Presentation Score: 7.6
Average Flavor Score: 7.4
Average Overall Score: 7.0
Selected Comments
Jeremy – Normally I am not a fan of duck, but the ravioli was good. The star of the plate was the Brussels sprouts they were great. Cherry sauce was very flavorful and added great color.
Derek – This dish was far too rare, in addition the fat need to be rendered a lot more. Looking around the table I saw most plates were undercooked. I believe duck should be medium-rare, and this came out just barely rare. The pasta was a touch too dense, but had nice flavor. The Brussels sprouts were good, but not amazing. They could've used a touch more color. Finally, the cherry sauce was great.
Sarah – I thought the presentation was nice and simple looked very yummy. The duck was rare, or not cooked all the way, but very flavorful. Both of the sauces are great compliments. Although the Brussels sprouts may have also been a bit undercooked, they were nice and crispy.
Paul- I loved the great earthy flavors, but the duck was undercooked. The flavor of the sauce complimented well with not too much sugar.
Kelly – I enjoyed the Brussels sprouts because they were not overly buttered or oily, they were soft but still slightly crisp. The ravioli was a little dry, but good flavor. The pureed beets were tasty. Normally I am not a beet fan, but it didn't seem so overwhelming in this form. The skin of the duck had a good flavor but had a tremendous fat content. I felt like I was eating half meat and half globule of fat. I kept gnawing on it and eventually swallowed whole. Needless to say the duck was slightly undercooked for my taste, but still mouthwatering. My favorite part of this dish was the Brussels sprouts.
Braised short ribs with whipped potatoes, glazed carrots, Watercress, sherry vinaigrette
For an entrée we chose to do a braised short rib. Cooking this dish teaches the importance of time/temperature when braising, how to treat the meat before and after braising. And how to treat a seemingly robust vegetable such as the potato to not become wall paper glue and the knife-skills to make a carrot tournèe is a test of patience for one and all.
Average Presentation Score: 7.9
Average Flavor Score: 7.9
Average Overall Score: 7.9
Selected Comments
Jeremy – The short rib was a little dry, not moist enough to fall off the bone. The whipped potatoes were good but not flavored. Overall the flavor of this dish worked, but the carrots could've been sweeter.
Derek – I started with the carrots which were undercooked. The potatoes were nice and surprisingly flavorful. The short ribs were good but this is an entrée that is hard to screw up. As I got into it they were a bit dry, which made me want a bit more Au Jus. Finally, the salad, it was just really difficult to eat as presented.
Sarah – The presentation was great it made my taste buds excited from the start. Overall I liked this tasty dish. I did think the ribs were dry but the sauce on top made this a little moister.
Paul – I found this dish a bit basic, and dated. I kept thinking "really glazed carrots?" The puree is the highlight; really all the purees have been very good. The short ribs were braised well, but the sauce was under seasoned.
Kelly – The meat was delicious it fell off the bone; I didn't even need to use a knife to cut it. The length of the cress made it a little difficult to eat, but other then that, I found no flaws with this dish. The beautiful presentation was a real treat.
Chocolate/peppermint Ganache tartlette & Crème Brulee
For dessert we wanted to teach infusing chocolate with flavor without overpowering the chocolate itself. Making a creamy consistent ganache is a valuable lesson to learn. Making an egg custard without scrambling the eggs is an important part of making desserts.
Average Presentation Score: 7.5
Average Flavor Score: 8.0
Average Overall Score: 8.0
Selected Comments
Jeremy – This crème brulee was done perfectly, nice and crisp and not burnt. The flavor is excellent not too overpowering and the cranberry crème was awesome. I like the creamy start with a crunchy finish.
Derek – Just a hit! Way beyond a standard crème brulee. The execution was spot on but crème brulee is always on the safe side. I found it to be slightly boring, really nothing wrong with it other then its crème brulee.
Sarah – Mmm… An enormous peppermint patty, which was super creamy and I loved it! The crunchy shell is very complimenting to creamy filling.
Kelly – Deliciously smooth filling which was very rich and chocolaty, just the right amount of mint. I loved the beautiful presentation. The use of cranberry as opposed to other fruits was interesting. The thin layer of cranberry on the bottom looked pretty and blended well with the flavor of the crème. The caramelized sugar on top is always a treat.
Final Scores:
Service: 7.9
Atmosphere: 7.0
Food: 7.5
Price: 9.0
Overall Experience: 8.6
Final Comments:
Jeremy – Great time, great people, and the wines and food both were good.
Derek – Sage is always a great experience though you have to make some concessions for service and other factors.
Sarah – Yeah! Another great review. Some of the food blew me away; others were fairly basic, yet great classics. I always loved metro cafeteria while I went to school. Love the bistro even more. I'll be back.
Paul – Students need more time with wine and table service. The point here is to come in with an open mind and not to be critical, but rather see where the students are at. I really thought the Charcuterie presentation was impressive.
Kelly – the service was very attentive yet unobtrusive. Overall the presentation was beautiful through and through. The majority of the food was delicious.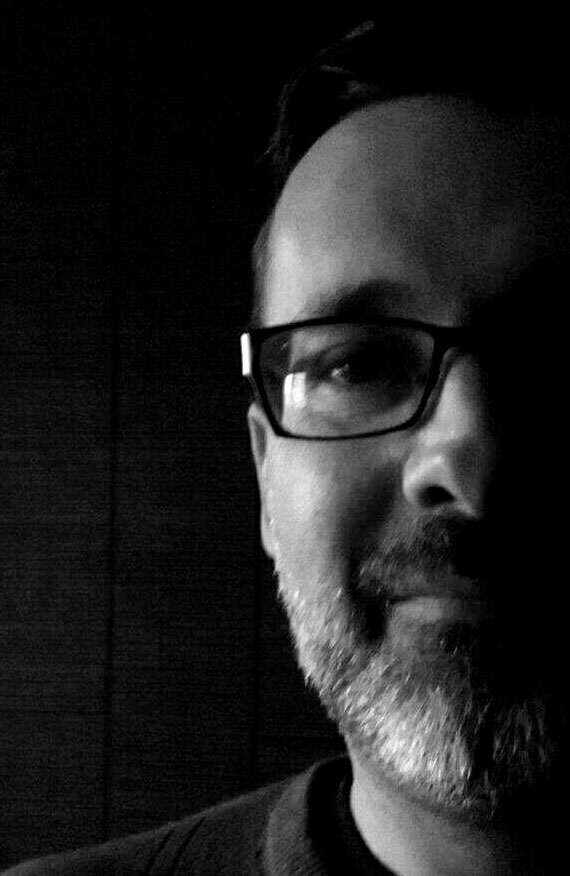 Erik Totten
Erik Totten is the founder and publisher of Food & Spirits Magazine in Omaha, Nebraska. He's worked in publications for the last 21 years at all levels. As well as serving as a writer, designer, photographer and editor, he's also founded two publications which have allowed him to grow into being a publisher, which he would describe as his 'true calling'.
---
---
Only registered users can comment.