Reviewed: Anthony's Steakhouse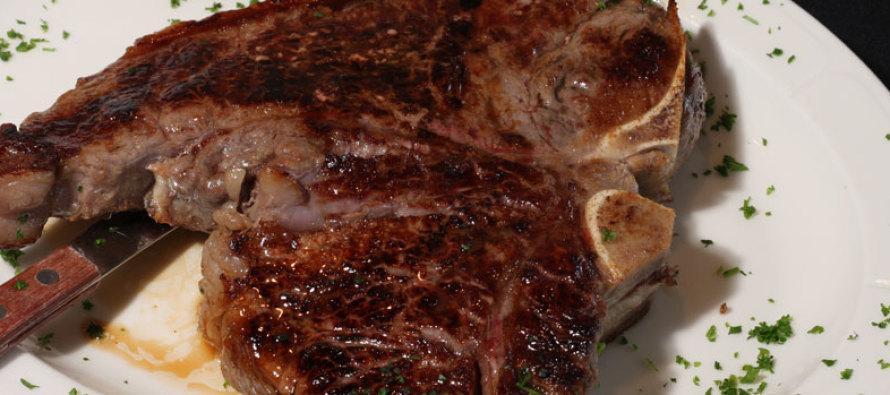 For Food & Spirits Magazine's latest round table review we ventured to an Omaha standard – Anthony's Steakhouse located at 7220 F Street. Anthony's Steakhouse has been an Omaha mainstay for over 40 years.
In it's early days Anthony's seated 165 people with another 100 in the lounge. But after a fire July 21, 1969 Anthony's has expanded not only the dining area, but also expanded the lounge and added the new party/banquet rooms that seat over 400 people. Combined with the Ozone Lounge (which features live music), Anthony's has adapted with the changing face of the restaurant industry and continues to be known for some of the best steaks in town.
We followed the same format for the review as previous issues; Rather than just one reviewer, we sent five different people, representing different levels of the culinary food chain (and just downright interesting people), to give us their take in a round-table sort of discussion. We did this because, while we also wanted the high-end and very-knowledgeable food consumer to be represented, we wanted the more average or general eater to have a place at the table and in an atmosphere that was close to the same way we all go out to eat with friends and family. Our hope is that the different perspectives provide a more-rounded review of the experience while also giving you, the reader, a chance to see what someone who might be similar in their tastes said about their meal.We notified the restaurant what night would be coming and asked the restaurant for any suggestions for ordering our meal. Scores were given in presentation, flavor and an overall score on a scale of one to ten (with ten being the highest). The diners were also asked to tell us a little about themselves and where they are coming from with food. With that, here are your reviewers…
Mary Becker: Mary was born and raised in Omaha and earned a degree in Education from University of Nebraska at Kearney. She currently teaches Foods and Culinary Skills at North High Magnet School. She has taken many classes and seminars at the Institute for the Culinary Arts at Metro to further her knowledge of food. Coming from a family of seven, mealtime was gathered around large amounts of soup and casseroles. She has never gone out to eat more than when she met her fiance, Ryan. They have enjoyed combing the Omaha Metro for the best authentic and mom and pop places with Netties being one of her favorites.
Brian O'Malley: Brian is a chef instructor at Metropolitan Community College's Institute for the Culinary Arts. A graduate from New England Culinary Institute and a member of the American Culinary Federation, Brian worked as the chef/owner of Spread. He was a manager/instructor at the New England Culinary Institute, head chef at Vanilia in Santorini, Greece, and BackNine Grille, assistant food and beverage manager at the Champion's Club, and opening chef at BOJO. Brian can usually be found in MCC's kitchens, teaching, creating works of culinary genius or debating the perils of out of season tomatoes.
Ryan Boelman: Ryan's family has over 100 years of experience in the meat industry with Hormel Foods being his present home. Two fond childhood memories were making dry sausage with Dad and preparing holiday meals. He's spent a good amount of time around the grill and smoker; consequently he's very picky about steaks and barbecue.  Since he's picky about those, it's enjoyable for him to try something different while dining out. Some local favorites are the Dundee Dell, Lo Sole Mio and Nettie's Fine Mexican Food. The latter of which is where my fiancé Mary and I had our first date together.
David Ahlquist: David Ahlquist has lived in the East, South and West in between stints in his native Omaha. He imagines himself a man of many talents and interests, but currently spends his time working as a computer programmer and watching television. Dining out, he tends towards the familiar – a filet, shrimp or the unadorned sandwich (meat, cheese and bread please.) His favorite food is the Philly cheesesteak from Doc's in Atlanta. David's brief vegetarian experiment ended when he realized there wasn't a very exciting menu for someone who dislikes tomatoes, mushrooms and squashes. Soups, frozen entrees, Almond butter and fruit spread on toast make up the bulk of his diet. He occasionally envisions a lifestyle change involving healthier eating with fresh foods prepared in interesting fashions. These daydreams inevitably end with the spoiled food from his impulsive grocery shopping spree in the garbage and an ever increasing collection of exotic, unopened condiments and spices in the cupboard.
Derek (aka Snekse@GastronomicFightClub.com): Derek was a picky eater as a kid. Oddly, he always liked to cook and fancied himself a chef, but his list of acceptable ingredients was fairly short. Meeting the woman he would marry, and moving to California changed all of that. His wife was a budding foodie when he met her and they explored the nooks and crannies of the food world together. Doing so forced him to learn to appreciate all tastes and textures regardless of his initial impression. He's gone from a person who dislikes fish so much he wouldn't even eat a fish stick to a person who thinks there is no better way to eat fish than a gleaming plate of sashimi. Because food for Derek is about experiencing new things, he's been drawn primarily to fine dining and regional cuisines. Both have great potential for challenging him with dishes he never would have conceived on his own. As for that kid who aspired to be a chef, he's contentedly abandoned that dream. He still cooks occasionally, though not nearly as often as he'd like – but when he does cook, he cooks with reckless abandon.
Appetizers
1  Hot Crab & Artichoke Dip – $8.45
"A unique blend of crabmeat, artichoke hearts & spinach makes this dip a tasty treat. Presented with garlic pita chips."
Combined Average Presentation Score: 7
Combined Average Flavor Score: 7.5
Combined Average Overall Score: 7.56
Selected Comments
Ryan: Real crab was added and it has a nice flavor, but no crab in every bite.
Derek: A good value for the money. A basic spinach dip with a nice twist but the crab taste wasn't very forthright if you didn't get a hunk of it.
Mary: Parsley everywhere! Very hot but I didn't get a large piece of crab – some did though. A little disappointing.
Brian: A lot of parsley. Used pita bread rather than chips but crab pieces throughout the dip.
Dave: I like crab and I like artichoke dip, This was pretty tasty and the bread things had some substance to 'em. Really nice snack to take the edge off.
2  Omaha Wings – $8.95
"Chicken wings, deep-fried & tossed with your choice of red hot sauce, spicy BBQ sauce or Anthony's special sauce. Served with bleu cheese & celery."
Combined Average Presentation Score: 6
Combined Average Flavor Score: 6.6
Combined Average Overall Score: 6.6
Selected Comments
Ryan: Being a steakhouse, I thought these were a little spicy, and might affect your tastebuds for the rest of the meal.
Derek: I initially thought why wings at a steakhouse? These were good wings though. Thought the bleu cheese dip was weird, some might like it though.
Mary: Very kicky! Hotter than I anticipated. Kinda chewy and too much parsley.
Brian: Should have peeled the celery. Great sauce, but leave them on the bar menu.
Dave: These were better than I would have expected at a steakhouse. These were hot without being outrageous.
Entreés
3  T-Bone – $34.95
"Enjoy the best of both worlds! This 22-oz. cut includes both the beef tenderloin and the strip loin. Grilled to your liking!"
Combined Average Presentation Score: 6
Combined Average Flavor Score: 7.8
Combined Average Overall Score: 7.2
Selected Comments
*For the review this steak was ordered medium-rare.
Ryan: Filet was moderately tender, while the loin should have been more tender.
Derek: Decent flavor, but not the most tender.
Mary: Very tender. The filet is great. This was very juicy.
Brian: Slightly overdone. Good flavor and great value. This was nice and tender.
Dave: I expect a steakhouse to make a good steak and this didn't disappoint.
4  Prime Rib – $25.95
"Beef ribeye rubbed with our special blend of seasonings, then slow roasted to perfection. Served with Au Jus."
Combined Average Presentation Score: 7
Combined Average Flavor Score: 8.4
Combined Average Overall Score: 8.1
Selected Comments
*For the review the prime rib was ordered medium.
Ryan: Au Jus has fake beef taste and is salty. Prime rib is a little cool, but cooked correctly. Very tender.
Derek: Very good flavor. The Jus is nice. Not outstanding texture but very close. It got better the more I ate of it. The Jus would have been better on the side.
Mary: Very good and juicy. A little salty.
Brian: Good doneness! Jus is a bit salty and fake. The flavor is nice and deep.
Dave: The prime rib was exceptional.  The meat was very good and the Jus was bluntly seasoned – not subtle and not a problem.
5  Whiskey Ribeye – $24.95
"A beautifully-marbled 12-oz. ribeye marinated in Kentucky bourbon, then flame-broiled to your specifications."
Combined Average Presentation Score: 8
Combined Average Flavor Score: 6.25
Combined Average Overall Score: 7.13
Selected Comments
*For the review this steak was ordered medium-well.
Ryan: Varying doneness because of varying thickness. Nice flavor in the more rare part.
Mary: Good – needs more seasoning. Too done for me!
Brian: Cooked properly at edge, but needed to be more even. Needs seasoning.
Dave: Unevenly cooked but pretty tasty.
6  Tequila Shrimp Pasta – $18.45
"Angel hair pasta tossed with shrimp, tomato, onions, peppers & cilantro. Finished with Chipotle cream & a touch of tequila."
Combined Average Presentation Score: 7.4
Combined Average Flavor Score: 8
Combined Average Overall Score: 7.9
Selected Comments
Ryan: Nice spicy sauce. The shrimp is overdone, but I would order this again.
Derek: I like this even though they killed the shrimp. This was my second favorite dish of the evening.
Mary: The dish was a little overcooked. It was really spicy!
Brian: The shrimp was overcooked. The pasta was cooked properly. It was spicy and had a good depth of flavor. Aside from the overcooked shrimp, this was the best dish of the night.
Dave: Just took a single bite, I was stuffed. It was spicy.
Desserts
7  Lemon Cello – $5.95
"An enchanting blend of sweet & tart lady fingers infused with the essence of Lemon Cello. Layered with tangy Marscapone mousse & topped with powdered sugar."
Combined Average Presentation Score: 6.3
Combined Average Flavor Score: 8.3
Combined Average Overall Score: 7.3
Selected Comments
Ryan: Tender, moist cake
Derek: Good. Very different from what is often offered.
Dave: This was probably my favorite after the prime rib. I ate as much as I was offered which is saying something as stuffed as I was at this point.
8 Turtle Cheesecake – $5.95
"New York style cheesecake resting on a thick layer of fudge, covered with a caramel sauce & chopped pecans."
Combined Average Presentation Score: 7.75
Combined Average Flavor Score: 8
Combined Average Overall Score: 8
Selected Comments
Ryan: Wonderfully creamy. The nuts are excellent. Huge portion. Where's the coffee?
Derek: Candied nuts are a nice touch. The cheesecake is not so great.
Mary: Yum!
Dave: I could do without all the chocolate and caramel adornment on this only because I like cheesecake so much. It was pretty good though, and I really liked the little bit of plain cheesecake I got..
Final Scores
Service: 9.25
Atmosphere: 8.5
Food: 7.75
Price: 7.3
Overall Experience: 8.38
Favorite Appetizer: Crab & Artichoke Dip
Favorite Entree: Prime Rib
Favorite Dessert: Turtle Cheesecake
Ryan: Get the beef, don't stray from here. Polish it off with the Turtle Cheesecake.
Derek: Beautiful building inside. Go for the classics – steak and prime rib.
Mary: Beef is what they do best.
Brian: Better than I expected. Nice renovation.
Dave: This was a nostalgic experience for me. This reminded me of so many nights dining out in Omaha going back to my earliest childhood 40 years ago. A big, crowded steakhouse serving salad, potato and pasta with a nice piece of beef – it's a quintessential Omaha dining experience.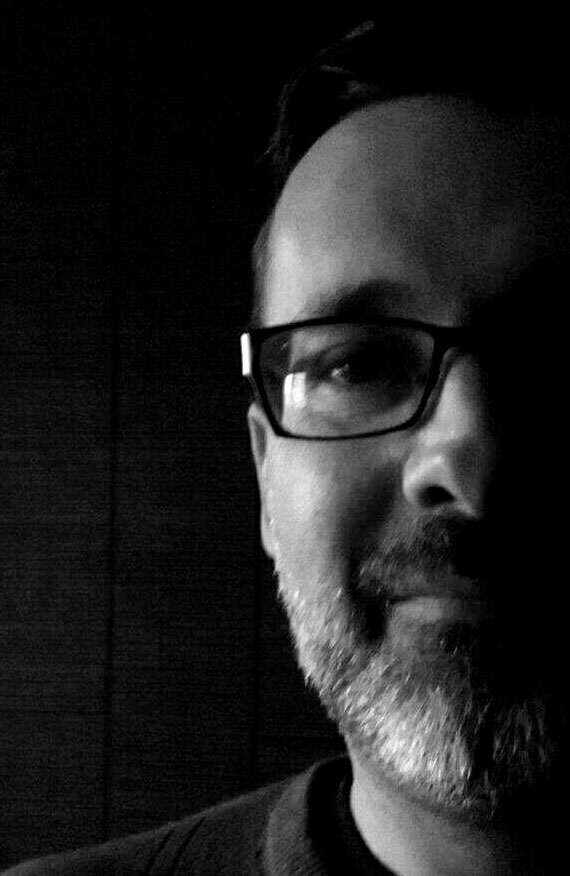 Erik Totten
Erik Totten is the founder and publisher of Food & Spirits Magazine in Omaha, Nebraska. He's worked in publications for the last 21 years at all levels. As well as serving as a writer, designer, photographer and editor, he's also founded two publications which have allowed him to grow into being a publisher, which he would describe as his 'true calling'.
---
Only registered users can comment.