Romantic Valentine's Day Restaurants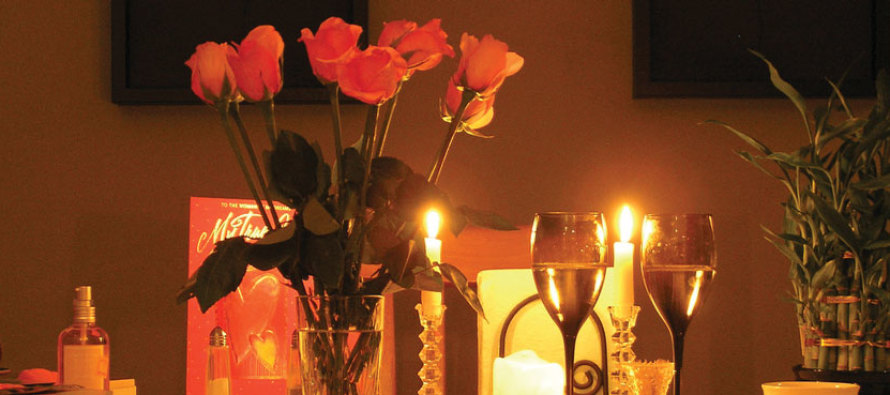 Valentine's Day is almost here, the day to celebrate your love. It's a wonderful thought to cook a gourmet meal, complete with fabulous wine; but unless you're a gourmet chef, that's a lot of pressure. What if you burn dinner? Do you know anything about choosing a wine? Take the pressure off of yourself and make reservations at one of Omaha's best romantic and intimate restaurants. Just be sure to make reservations ahead of time, because you're sweetie probably wouldn't appreciate a Big Mac for dinner instead.
Le Voltaire
When it comes to romance, Le Voltaire has it all. The atmosphere is very intimate, but not stuffy, and the food is fantastic. Plus, every item on the menu has wine recommendations, so there's no guessing about which glass of wine goes with your entrée. There is nowhere else in the city you can get fine French cuisine at such reasonable prices. Try the Selles d'agneau grillées á l'ail – Grilled lamb t-bones marinated in garlic & herbs with mashed potatoes for $18.95 or the Fletan en papillote, beurre côte d'Azur – 6-oz halibut baked with sundried tomatoes, garlic & caper butter over rice for $18.95. For dessert, nothing is better than crème brulée, a true bargain at $4.95
The Flatiron Café
This place is an Omaha landmark for sure. Located in the historic flatiron building, it is beautiful and classy. Their top notch cuisine will impress even the most sophisticated diner and they have a fantastic wine selection. One of the few places nationally to have a sommelier on premises, a meal at the Flatiron is one you will never forget. For starters try the gratin of shiitake mushrooms, blue crab & havarti cheese in garlic butter for $12.50. For the main course the beef tenderloin grilled with crispy shallots, stilton & roasted heirloom potatoes for $35 is worth the price. If you want your date to feel extra special, this is the place to go.
The French Café
Another tradition in Omaha, the French Café is beautiful and elegant. Located in the Old Market, the location lends itself easily to close by after dinner entertainment. It's so romantic, you might feel like you've stepped into a French movie. If you really want to impress, try the Dover sole. It's presented tableside with your choice of sauce meunière or sauce allemande. At $47.00, it is pricey, but Valentine's Day only comes once a year. Another great choice is le carré d'agneau – pomegranate & black pepper glazed rack of lamb, white cheddar polenta & dried cherry demiglace for $39.00.
Brother Sebastian's Steakhouse & Winery
The most cozy and romantic of steakhouses, this place is absolutely lovely. Small intimate rooms are available, and perfect for Valentine's Day, but make sure to call in advance if you want to score one. With the look and feel of a sleepy monastery, and fabulous dishes, this is a place you'll want to go back to. The Filet Oskar – a petit filet served with crabmeat, asparagus & hollandaise sauce for $26.95 is delicious. If you want to share something special, try the Chateaubriand for $54.95. It's made for two to share, and is a center cut beef tenderloin served with new potatoes, asparagus, carrots, pearl onions, sautéed mushroom caps, onion rings & mushroom sauce.
The Jaipur
For something different in a beautiful, romantic setting, the Indian fusion cuisine at Jaipur is fantastic. Everything about the restaurant is exotic, from the décor to the gorgeous aroma of spices. Don't worry about the food being too spicy, you can order it mild if you prefer. The Indian spiced grilled beef tenderloin with cumin mashed potatoes & grilled vegetables for $22.95 is wonderful. Try the Malai Kabab, which is Colorado lamb sirloin marinated in ginger and garlic and cooked in the tandoor. It's served with rice & grilled vegetables for $18.95. For something out of this world amazing, pair it with one of their fantastic beers, such as the jalapeño ale. A 16-ounce glass is $3.50, and the spice sets off the food nicely.
---
Only registered users can comment.