Smoking-Hot Summer Tobacco Legislation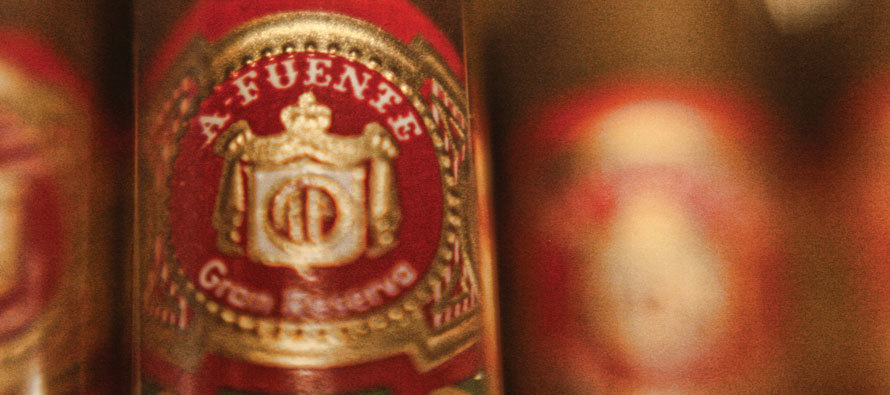 Unbeknownst to many local tobacco lovers, two new tobacco laws have come from the Nebraska Legislature this summer. One of them, LB 355, affects the statewide smoking ban. Introduced by Senator Scott Lautenbaugh and passed by a 27-22 vote on April 17th, LB 355 is an exemption to the existing statewide smoking ban that took effect June 1st. Even though Governor Heineman signed the bill on April 22nd, the close vote means that the exemption will not take effect until September, and will likely be reviewed by the Nebraska Supreme Court if challenged.
The exemption is for cigar bars that hold a Class C liquor license and earn at least 10% of their revenue from cigar and other tobacco products. While cigarette sales can be included in hitting the 10% revenue level, only cigars can actually be smoked in the establishment. Other provisions of the exemption include: no food sales in the establishment; a walk-in humidor requirement; and payment of a $1,000 application fee. Drink specials or discounts cannot be linked to cigar or other tobacco purchases, and owners are responsible for submitting proof of the revenue requirements being met, as well as ensuring only cigars are smoked inside of exempt establishments.
The main goal of the legislation is to provide an exemption so that cigar bars are still a viable and lawful business model. At the same time, the exemption strives to make sure only true cigar bars qualify, and not every establishment that just happens to sell cigars.
Jake's Cigars and Spirits in Omaha and Lincoln are two of the establishments affected by the exemption. Joe Zierke, General Manager of the Omaha location, commented on LB 355 with little worry. "Meeting the 10% tobacco revenue requirement is not a problem for us as we are already well beyond that number," Zierke said. "In fact, we have seen an upswing in the revenue generated by cigars in general this summer thanks to loyal returning clientele," he said.
While the exemption is great for cigar smokers, it continues to leave cigarette smokers out in the cold (or heat), something Zierke suggests is no surprise. "I think most cigarette smokers are already used to being outside and have kind of accepted the fact that legislation isn't going to swing in their favor on this one," he said. "As for bars and nightclubs, we are doing fine. People are still going out and they are still drinking despite not being able to smoke cigarettes inside," he said.
Cigarros of 13110 Birch St. in Omaha is another establishment that is probably breathing easier due to the exemption. While Cigarros management had no comments on the legislation at the time this article was written, their large walk-in humidor is claimed to be the largest in the nation. Combined with more than 10 years spent building clientele, Cigarros can probably more than meet the 10% revenue tobacco requirement.
While Jake's and Cigarros will have a special privilege among Omaha bars and restaurants, it will also fall on their respective staffs to police clientele to ensure that no guerilla cigarette enthusiasts are sneaking puffs into the haze. Will both establishments suffer more surprise inspections than the average bar due to their exemption? Other bar and restaurant owners, paranoid of losing clientele to cigar bars, will most likely be waiting in the wings along with politicians and ne'er-do-wells that want to stop smoking indoors at all costs. They argue: why should a cigar bar be any different from any other bar where workers' and patrons' health rights are compromised by smoke?
On the business end of things, how will the regulations of the exemption affect newcomers to the cigar bar scene? What of existing business owners that make the investment for a walk-in humidor but end up falling short on the 10% revenue requirement? Does paying the $1,000 application fee and the building and stocking of a walk-in humidor show intent that will let a "newer" cigar venue remain legal long enough to show it's at the 10% revenue level? Several tobacco shops exist in town and supply a market that is probably narrower than many would think. Casual cigar smokers can often find cigars at liquor and other retail stores to smoke at home or on the golf course just as easily as visiting a specialist.
A second bill, LB 89, affects chewing tobacco and snuff consumers. Passed March 12th, LB 89 changed the taxation from 20% of snuff's purchase price to 44 cents per ounce in attempt to seek higher revenues. This move will bring down the average tax on premium chewing tobacco and snuff while increasing the tax for those who prefer discount brands. The good news is that the tax was originally planned at 65 cents per ounce, a number the Legislature debated down to 40 cents before settling on 44 cents.
Matt Ronco
Born to Marine parents in Camp Lejune, North Carolina in 1981, Ronco spent most of his younger years growing up in Bangor, Maine, just two hours from the ocean. His geographic location allowed him to experience a variety of seafood, with lobster and scallops topping his list of desired ocean fodder. Matt began his food and beverage career at the Crossroads Garden Café while attending middle school. In high school, he served as a busboy and dishwasher at Sushi Ichiban, formerly located at 84th and Dodge streets.
---
Only registered users can comment.