Spring into Beer!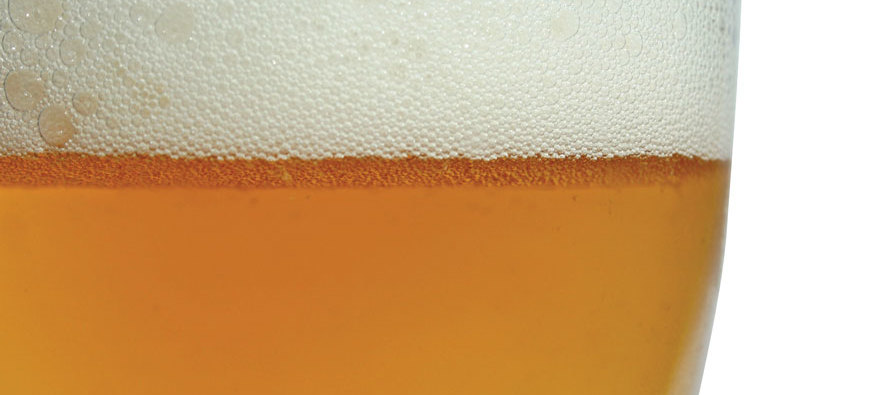 Not surprisingly, beer consumption peaks during the heat of summer; with an abundance of outdoor, beer-friendly activities. A cold beer is the perfect teammate for a baseball game, and the ideal drink for picnics or post-yard work refreshment. When autumn arrives, beer drinkers gravitate towards Oktoberfest beers which are ideal for a cool afternoon tailgating before a football game.
The holiday season is a festive time for beer. Christmas themed beers begin arriving in stores around Halloween and start to peter out shortly after the New Year. Jovial names like Bad Elf, Santa's Butt, Hibernation Ale, and Nutcracker Ale inspire beer novices to try something different. Connoisseurs revel in the diversity of styles and flavors holiday beer's offer while savoring the higher than normal alcohol levels.
The beers of the holiday season receive a substantial amount of attention and rightfully so. However, upon waking up on January 1st (hangover is optional), the casual beer drinker reverts back to their old standbys. The beers of late winter/early spring get overlooked. Sure, beer lovers are aware of these great beers but the average "Joe Sixpack" overlooks some truly great seasonal beers that are only available in the doldrums of late winter.
While there is no universal beer style of late winter/spring, Maibock presents a strong argument for the title. Maibock is a deep golden hued lager that is fairly malty, but with a surprising earthy-spicy hop bite. Alcohol levels are moderately high, but still remain extremely easy to drink. Historically, Maibocks were brewed in Germany to be first tapped in May (Maibock means "May Bock" in German) but breweries now release these beers much earlier.
In Omaha, beer drinkers have a few excellent Maibock options. Summit Maibock might be the most prevalent as it is available both on draft and in bottles. Spaten offers a draft-only Maibock that is absolutely delicious and well worth seeking out. New to Omaha this year is Flying Dog Heller Hound as well as a draft-only Maibock from Boulevard.
Maibocks are not the only German influence on late winter/spring seasonal beers. The Boston Beer Company, brewers of Samuel Adams beers, releases a divine German-style Doppelbock. Doppelbocks are dark brown in hue, richly malty with caramel, toffee, and toasted bread notes as well as hints of dark fruits and noticeable alcohol heat. Arguably, Samuel Adams Double Bock is one of the finest examples of the style brewed in the United States, despite the gross misspelling of the style. Double Bock is only available in six-packs.
Two of the oldest and most respected craft breweries, Anchor and Sierra Nevada respectively, both produce excellent late winter/spring seasonal beers. Possibly the class of the entire lot is Sierra Nevada Bigfoot. Bigfoot is the benchmark of the American Barleywine style and has been since it was first released in 1986. Bigfoot is aggressively hopped and extremely bitter, with massive aromas and flavors of pine and citrus coupled with an amble malt backbone of rich, sweet caramel, toffee malts. Bigfoot is one of the most aggressive and heady beers in the world.
Anchor Brewing Company is the granddad of the modern craft brewery movement. Anchor is famed for exceptionally well brewed but not over-the-top beers. Their late winter/spring beer release is representative of all Anchor products. Anchor Bock is a highly quaffable and classically brewed Bock, chestnut in color, with a malty nose and a trace of hops. The palate mirrors the bouquet. Anchor Bock is an outstanding beer.
Also speaking of classically brewed beers, Odell offers their "single batch" Imperial Stout. Many American breweries release Imperial Stouts that extremely alcoholic, very roasty and impressively hopped. Odell, on the other hand, offers a historically true Imperial Stout that is well-balanced, bold, malty but not overblown.
New Belgium is in their second year of the appropriately named Springboard. Springboard is hazy white-gold in hue, the palate and nose are significantly influenced by the use of oats, the Chinese herb Schisandra, Gogi berries, and woodworm spice plus there is even a splash of sour wood-aged beer. The finish is unexpectedly dry.
A few breweries create Saint Patrick's Day themed seasonal beers. Boulevard Irish Ale is a malty Red Ale with pleasant sweetness. Similarly, Rogue Ales Brewery offer Kells Irish Style Lager. This European-style lager is ostensibly modeled after Harp and is available in 22-ounce silkscreen bottles.
Late winter/spring releases run the gambit from modern, innovative beers to classic examples of a traditional style. Unlike the other seasons, not all breweries release a spring seasonal but those that do usually offer an outstanding product. Late winter/spring beers have been relegated to the least sought after seasonal beer, as many people are burned out from the holiday season or are on diets and looking forward to summer. However, these beers deserve a closer look as some truly wonderful beers are available as winter fades into spring.

Brent Udron
Brent Udron has written beer articles for Omaha City Weekly and Heartland Healing Magazine. He has sampled thousands of beers from around the world and is passionate about the growth of the craft beer industry in Omaha. He is currently the "beer specialist" for Beertopia. And, he's one hell of a guy.
---
Only registered users can comment.