Suck it, Sideways! Making a case for a case of merlot.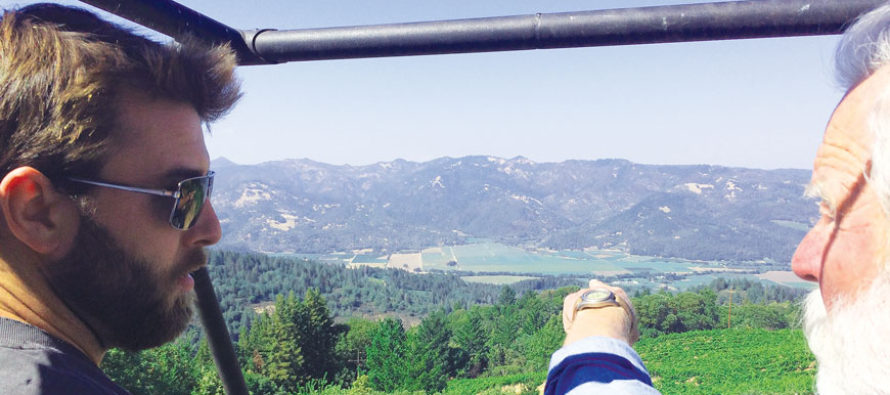 The current political "scene" (read: shit show) in the United States has made it abundantly clear that stereotypes and sweeping generalizations remain the preferred currency of communication for the ignorant and uneducated in this country, and around the world. Candidates paint xenophobic pictures with broad brushes, outdo one another with petty attacks, and promote racism and intolerance 140 characters at a time. At times the result is merely offensive; at others it means departing the European Union. But history and common sense agree that painting with broad brush strokes can be dangerous, whether it is about groups of people, other cultures, or even wine.
I cringe and a little piece of me dies inside when I hear someone say, "I don't like merlot."  It's like saying, "I don't like books," or "I don't like men."  Sure, some of them suck, and my guess would be that if you're the one saying this, then you yourself may well have encountered a pretty unimpressive example. But let me encourage you to put the very human urge to make generalizations aside for a second, for your own sake.  Just as men, or books, (or other cultures, races and religions) vary widely both inside and out, the same is true of grape varietals, and that of course includes merlot.  Maybe when you were forced to read the Russian classics in undergrad or having that particularly bad second date at HuHott with the cocky guy in the Affliction t-shirt who ruined us all for you, the experience was unfortunately complimented by a glass of funky merlot. But remember for a moment that it is possible to tell a good story in under a thousand pages, that the meathead you briefly dated is not my representative, and that whatever bad juice you may have previously imbibed was not indicative of the entirety of merlot as a grape, regardless of winemaker, vintage, or style.
The merlot varietal, a favorite of the storied winemakers of Bordeaux and the primary grape used in all reds crafted on the Right Bank, has been around as long as any, and has been enjoyed for just as much time. Well crafted, it's known to be soft and velvety in the mouth, exhibiting plum and other dark fruit flavors, and an excellent compliment to foods that vary from casserole to cheeseburgers, barbecue and more.  And yet, the wines made from this beautiful grape seem to be tragically underappreciated here in the United States. Of the 928,000 acres of California that the USDA estimates are planted to grapes, a mere 44,460 of those, or 4.8%, are planted to merlot, and much of that is used for blending.  Contrast that to 87,972 acres for cabernet sauvignon, or 97,826 acres for chardonnay, and you get a snapshot of where merlot ranks on the proverbial drink-chain.
Some of merlot's apparent overshadowing may be attributed in part to pop culture. In 2004, the already in-decline merlot industry took another blow with the release of the now cult movie Sideways.  If you haven't seen it, Sideways is the story of a sad little wine snob whose frat-tastic douchebag of a best friend cheats on his fiancé while the two of them drink their way through California wine country. The would-be novelist played by Paul Giamatti was the one to utter the now infamous, "If anyone orders merlot, I'm leaving." Then, through clenched teeth, "I am not drinking any fucking merlot!" Though there is some debate about the true impact of the movie, this short scene appears to have done no favors to the already-hobbled merlot industry.  Why anyone would deliberately take a cue from the characters in this movie is beyond my understanding, but wine lore holds that this movie somehow managed to do further damage to merlot sales.
Interestingly, director Alexander Payne is reportedly a fan of the varietal and, with deliberate irony, the climax of the movie involves Giamatti's character seated in a fast food restaurant drinking a bottle of 1961 Chateau Cheval Blanc (a bottle of wine currently valued between $2,500 – $5,000) out of a Styrofoam cup. Chateau Cheval Blanc, located in Saint-Émilion, is a Right Bank Bordeaux, and thus the blend is composed mainly of merlot.
Every time I find a new merlot I love, and this occurs with a fair degree of regularity, I include the line "Suck it, Sideways" in my review, a passive-aggressive response to the many people who would never have tried the wine because, well, I suppose because Paul Giamatti is such a phenomenal actor. Or else because they're stupid doodie-heads. It's one of those two.
Truth be told, the damage done to the merlot industry by Sideways is probably significantly exaggerated, though more than one study has suggested that at least some negative effects were felt.  But whether it was a cult movie, a bad bottle of wine, or something else entirely, that merlot remains an underappreciated grape varietal in los Estados Unidos seems to hold true to this day. As recently as July of 2016 I've had people say to me, "Oh, merlot really isn't my thing," and, in spite of my urges, I've politely not run over them with my Jeep as a response. With that in mind, I wanted to recommend a few bottles that, if you're not presently inclined to drink merlot, may help to expand your horizons.
Before the recommendations, one caveat: As a wine lover, I have to acknowledge that my palate is just that – mine. What I love stylistically or in a flavor profile you may not, and in fact as I write this I need only to think back as far as dinner last night to recall a bottle of merlot that I absolutely loved, and which my wife was quite underwhelmed by. Every palate is different, and for that reason, rather than listing a bunch of merlots that I personally enjoy, I've reached out to some friends in the industry to ask them what merlot they might recommend to you. Peruse this list, an easy feat given that these wines are all available locally or online, and I hope you'll find at least a few that will wow you.
Chateau d'Aiguilhe – Bordeaux, France
(Available at V. Mertz)
Matthew Brown is a sommelier and the single best representative of the service industry that I have ever met, a trait that makes him well suited for his position as the General Manager at one of Omaha's very finest restaurants, V. Mertz. Matthew's recommendation:
"Hailing from its famous right bank this is one of Bordeaux's oldest estates, over time this château has spent time as a major vineyard, a defense fortress, and a
commandery for the Knights Templar.  Modernized in the 1990's by the renowned
Stephan van Niepperg this wine is consistently a favorite every vintage.  Merlot is blended with a small amount of cabernet franc delivering a phenomenal balance
of power and elegance that is hard to find. The price varies with vintage; in recent years it has become considerably more friendly."
Parcel 41 – Napa Valley, California
(Available at Corkscrew)
Zach Ferguson is a good friend and a tasting companion; we recently spent a week in Napa drinking, among other things, a bunch of great merlot.  Zach manages Corkscrew Wine and Cheese here in Omaha. Zach's recommendation:
"My personal favorite merlot in a mid-range price point would have to be the Parcel 41 from Nine North Wines. This 100% Napa merlot is an outstanding value with its expressive nose full of chocolate and roses followed by a palate of dark fruits and espresso. It tends to be a crowd a pleaser, allowing multiple wine preferences to come together over one wine. At roughly $20, it's a hard wine to beat."
Barnard Griffin – Columbia Valley, Washington State
(Available online)
Jay Frogness is a fellow avid rater on the Vivino app who has visited me here in Omaha. Jay lives in the Pacific Northwest, and is more knowledgeable about the wines of that region than anyone else I know. Jay's recommendation: 
"Barnard Griffin is a winery in the Tri Cities area of South Central Washington.  Dry and arid conditions prevail here along the shores of the Columbia River.  When I blind taste test this wine with friends, they all think it is priced three to four times what I can buy this in the store for.  On the lighter, elegant side of merlots, this has black cherry, currant, spice, cocoa, licorice and some delicate floral notes."
Delectus – Napa Valley, California
(Available online)
Michael Consbruck is a longtime friend, dating back to our days in college at the University of Nebraska. A Husker transplant to LA, he is the owner of "V", a West Hollywood wine bar specializing in small production and boutique wines. Mikey's recommendation:
"The 2008 Delectus merlot from Napa has deep earthy characteristics with hints of dark currant and blackberry and pepper. Crafted by Gerhard Reisacher, this wine embodies all the characteristics a cab lover loves about cab, in a merlot. Soft tannins and subtle oak finish, this merlot is not to be missed."
Kindred Pointe – Virginia
(Available online)
I've worked for Jim Finley as a correspondent for his web page, American Winery Guide, for several years now. Jim is a resident of Virginia, and has a broad knowledge of American wines. Jim's recommendation:
"The 2013 Kindred Pointe merlot is a fine example of what Virginia wineries can achieve with merlot even when the growing season isn't ideal.  Light and easygoing, the 2013 is well-balanced with cherry, vanilla and cola flavors.  The short to medium finish and soft tannins make it an excellent complement to a wide variety of foods.  The wine also goes particularly well with the winery's outdoor fire pit on a cool Shenandoah Valley weekend!"
Quilceda Creek – Columbia Valley, Washington State
(Available online)
Christine Havens is a former winemaker, fellow "Featured User" for Vivino, and internationally recognized reviewer of wines from around the world. She is the proprietor of Christine-Havens.com. Christine's recommendation:
"My all-time favorite domestic merlot is from Quilceda Creek, sourced from Columbia Valley in Washington State. Something of a cult wine in the Pacific Northwest, Quilceda garners more 100-point scores (WA) of any winery outside of Napa Valley. They also have a fascinating history: think Russian Tzars. The 2006 vintage opens with boisterous notes of red currant, blueberries, incense, sandalwood and mint. It has weight and structure for a Washington merlot. The tannins are mouth-coating and palate saturating glycerolly roundness lead into a finish of dried herbs and cedar. As with all Quilceda Creek wines, it's best to lay them down for a decade or more."
Chateau Laplagnotte-Bellevue – Bordeaux, France
(Available at The Winery)
Dave Deao is kind, soft-spoken, and easily one of the most knowledgeable wine gurus in the Omaha metro area. His extensive travels, time spent in the industry, and willingness to let me pick his brain make him one of my go-to people when I'm looking for a recommendation.  The long-time proprietor of The Winery, Dave's recommendation comes from the old world:
"The 2012 Chateau Laplagnotte-Bellevue Saint-Emilion Grand Cru is a balanced blend of 70% merlot and 30% cabernet franc is fruit-driven, exhibiting a deep plum and ruby hue with heady aromas of black currant, black cherry, licorice and graphite. The Chateau Laplagnotte Bellevue Bordeaux exhibits a medium body with soft, silky tannins and an easy drinkability."
Then finally, there's me.  I wasn't going to wrap up my own merlot article without making a few personal recommendations, of course.  I'm a Napa lover, and I'd say unequivocally that the merlots being produced by Peju, Ballentine, Titus, Tamber Bey and Grgich Hills are consistently excellent – if you enjoy the bolder style of wine that I prefer. That said, the below are three merlots that I think are unique for one reason or other, and very worth a try. Enjoy!
Mollydooker "The Scooter" – McLaren Vale, Australia
(Available at Brix)
One of the more accessible cult producers of our time, Mollydooker wines are consistent in quality and typically a solid QPR.  "The Scooter" merlot is a deep red hue, with notes of black fruit – plums, blackberry and more, along with subtle hints of spice. Fine tannins lead into a dry finish. This is a fun wine to share with friends and goes well with medium-rare Nebraska grass-fed beef, amongst other things. 
Amigoni – Kansas City, Missouri
(Available at Amigoni on your next road trip)
An urban winery not far from Kemper Arena, Amigoni is one of the few Midwestern wineries delving successfully into producing wines made from vinifera. Amigoni's merlot is fruit forward and well-structured, exhibiting dark fruits and hints of vanilla. It recently held its own in an informal blind tasting of the varietal at my house, and is very worth seeking out the next time you're in KC. Of course, I recommend pairing it with Arthur Bryant's or KC Joe's, but you be you. 
Hourglass Blueline Estate – Napa Valley, California
(Available at Omaha Wine Co.)
This is my Holy Grail of merlot. Its perfect balance enables it to walk the tightropes between big, fruit forward, and smooth with the skill of an acrobat, and is as exemplary of the varietal and region as a wine can be. This is, in short, my favorite merlot. Ever. Period. Both the 2012 and 2013 vintages are utterly phenomenal, so good that I often refuse to pair it with food for fear that even the best of fare might detract from the experience that is this wine.  Something I only drink in celebration, I think you'll agree that it's special.
So there you have it; a primer on what I think is the most underappreciated of the noble grape varietals, and a list of wines to keep you busy until the next edition of FSM comes out.  If you found something here that you haven't tried before, it's my sincere hope that you enjoy it, and that it helps open for you the doors to a varietal that sadly many have never endeavored to walk through.  If you actually go through this list and can find nothing on it you enjoy, shoot me an email and I'll buy you a bottle of your favorite white zinfandel to make up for it. But if you're ready for merlot, it may help to make your cellar great again (see what I did there?). And if we're being completely honest with ourselves right now, we're all likely to need a healthy amount of fermented grape-juice if we're going to emerge from the next four years with our sanity, and country, intact.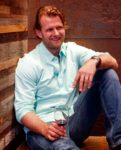 Mark Gudgel
Dr. Mark Gudgel is a wine writer and educator who holds credentials through the Wine & Spirit Education Trust (WSET) and is working towards becoming a Master of Wine. His interest in wine was sparked on his honeymoon to Napa and Sonoma. Gudgel and his wife, Sonja, have co-authored several articles as well as a book on the wineries of Nebraska, to be released in the spring of 2017. Gudgel is a regular contributor to Food & Spirits Magazine and American Winery Guide, as well as the blog he maintains with his wife, www.itheewine.com. Mark and Sonja live in Omaha with their children and their dog.
---
Related Articles
Charles, Stu, and Sam Smith have one hell of a good thing going high up in the Spring Mountain District
You know her. High school – the girl that didn't say much, that kept to herself, preferring to mind her
We are blessed in Nebraska – great beer is not in short supply here. Let's raise a toast to the
Only registered users can comment.