Taxi's Grille & Bar: An Omaha Classic Reviewed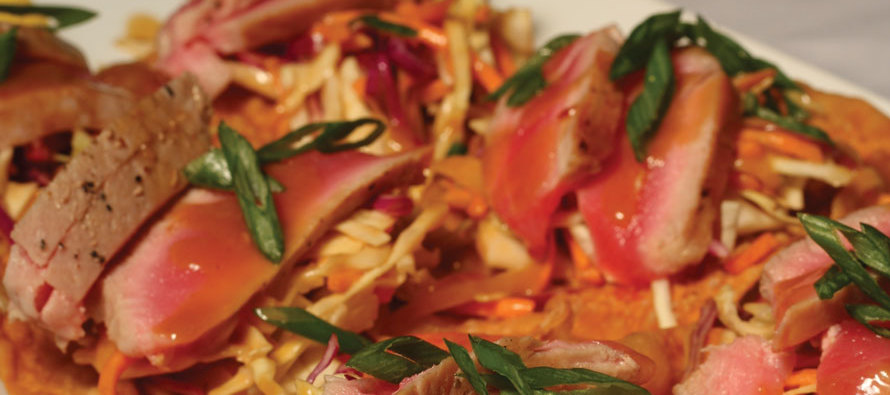 For Food & Spirits Magazine's quarterly review we hit an Omaha classic at Taxi's Grill & Bar at 120th and Blondo (1822 N 120th Street). Taxi's was opened in 2002 by the original owners of The Neon Goose (also an Omaha classic, considering how much I hear about it). Taxi's has been on my radar for a while, and I had lunch there a few times, but this one the first time I had ventured in for dinner. I've heard great things about the place though (particularly their Sunday brunch) so we were excited to check it out.
We followed the same general format for the review as in previous issues; Rather than just one reviewer, we sent four different people, representing different levels of the culinary food chain (and just downright interesting people), to give us their take in a round-table sort of discussion. We did this because, while we also wanted the high-end and very-knowledgeable food consumer to be represented, we wanted the more average or general eater to have a place at the table and in an atmosphere that was close to the same way we all go out to eat with friends and family. Our hope is that the different perspectives provide a more-rounded review of the experience while also giving you, the reader, a chance to see what someone who might be similar in their tastes said about their meal.
We notified the restaurant what night would be coming and allowed the restaurant to order some of our meal (and we were able to try some items that will make there way onto the new menu, which is due out after the first of the year. Scores were given in presentation, flavor and an overall score on a scale of one to ten (with ten being the highest). The diners were also asked to identify their favorite (and least favorite) dishes and to tell us a little about themselves and where they are coming from with food. With that, here are your reviewers…

Dawn Pike
Dawn is the Publisher and Editor of Pet Enthusiast magazine. Although she is an avid pet lover, she also enjoys experiencing new cuisines especially each month with a group of girlfriends. The group is entitled GNO (pronounced "Geeno") which stands for Girls Night Out. During these monthly outings, Dawn, her great friend Erin Marr (founder of forAWE.com where GNO was born) and their friends choose a different local restaurant to enjoy friendship, laughter and of course – a full menu of wine and cuisine. Dawn is a steak and potatoes type of chic although she will entertain the idea of trying seafood dishes even though her pallet continues to scream "NO!". She has been able to enjoy a Mahi Mahi dish on occasion however, with her favorite made to perfection at Primo 140.

Kevin Newlin
Chef-instructor at the Institute for the Culinary Arts at Metropolitan Community College. As President of the Heartland Chapter of the American Culinary Federation, Coach of the Junior Culinary Competition Team, Board Member of the Nebraska Food Cooperative and the Nebraska Sustainable Agriculture Society, Father of two, and Muse Extraordinaire for Sage student bistro O'Malley spreads his passion for local and sustainable cuisine liberally throughout the community.
David Ahlquist
David Ahlquist has lived in the East, South and West in between stints in his native Omaha. He imagines himself a man of many talents and interests, but currently spends his time working as a computer programmer and watching television. Dining out, he tends towards the familiar – a filet, shrimp or the unadorned sandwich (meat, cheese and bread please.) His favorite food is the Philly cheesesteak from Doc's in Atlanta. David's brief vegetarian experiment ended when he realized there wasn't a very exciting menu for someone who dislikes tomatoes, mushrooms and squashes. Soups, frozen entrees, Almond butter and fruit spread on toast make up the bulk of his diet. He occasionally envisions a lifestyle change involving healthier eating with fresh foods prepared in interesting fashions. These daydreams inevitably end with the spoiled food from his impulsive grocery shopping spree in the garbage and an ever increasing collection of exotic, unopened condiments and spices in the cupboard.
Derek (aka  Snekse@GastronomicFightClub.com)
Derek was a picky eater as a kid. Oddly, he always liked to cook and fancied himself a chef, but his list of acceptable ingredients was fairly short. Meeting the woman he would marry, and moving to California changed all of that. His wife was a budding foodie when he met her and they explored the nooks and crannies of the food world together. Doing so forced him to learn to appreciate all tastes and textures regardless of his initial impression. He's gone from a person who dislikes fish so much he wouldn't even eat a fish stick to a person who thinks there is no better way to eat fish than a gleaming plate of sashimi. Because food for Derek is about experiencing new things, he's been drawn primarily to fine dining and regional cuisines. Both have great potential for challenging him with dishes he never would have conceived on his own. As for that kid who aspired to be a chef, he's contentedly abandoned that dream. He still cooks occasionally, though not nearly as often as he'd like – but when he does cook, he cooks with reckless abandon.
Appetizers
Waffle Fries – $6.25
* This was Derek's favorite dish
Menu Description: With gorgonzola cheese and chipotle mayonnaise.
Average Presentation Score: 7.5
Average Flavor Score: 8.75
Average Overall Score: 8.5
Selected Comments
Derek: Interesting and flavorful. I like the spicy kick from the aioli and the blue cheese is a great touch.
Kevin: These are outstanding. They are came out warm and crunchy. The chipotle mayo is good but a little broken. They could have had a blue cheese sauce and then topped it with crumbles. Overall, very good.
Dawn: Unexpected flavor; very dramatic and unlike any other fried potato dish I've ever tasted. Love it!
Dave: These were awesome.
Dijon Shrimp – $8.50
Menu Description: Garlic butter and havarti cheese.
Average Presentation Score: 6.6
Average Flavor Score: 7
Average Overall Score: 6.5
Derek: Overcooked. The flavor was just not appealing. The onion was a little too raw in flavor, could have been sauteed first.
Kevin: Good basic in escargot dishes. Lacking flavor – needs salt. Had an overwhelming shallot and a little garlic taste. This dish needs to be kicked up a little.
Dave: Butter, garlic, shrimp – good stuff Maynard. I didn't notice the Dijon in my small sample.
Tuna Nachos – Price NA
Menu Description: These weren't on the menu but it was two pieces of seared and blackened tuna with a slaw mixture on oversized chips.
Average Presentation Score: 8
Average Flavor Score: 7.5
Average Overall Score: 7.67

Derek: The peppers kill it for me. Messy to eat, but not a big deal. Could use a little aioli or something to tame the heat.
Kevin: These were good and bad. They were hard to eat. Overwhelming peanut sauce needed to be enhanced. Would be better if the tuna was fresh, not frozen. Also could have used a crema or a sauce to cut the peanut flavor.
Dave: These were really good.  Not generally a fan of rawish meat, but the juxtopositions of the textures – soft meat, crisp veggies and crunchy chip – and flavors – tuna, citrus and peanut – were a great combination.  Would make a nice, light meal for one or an adequate snack for two pre-movie night.
Seared Sea Scallops – $23.95
Menu Description: Mashed potato, wilted spinach and carrot in a pool of shallot herb cream sauce.
Average Presentation Score: 7.67
Average Flavor Score: 7.3
Average Overall Score: 7.3
Derek: Scallop slightly overcooked. Possible grit. Sauce is nice, but a little too much sage. Good potatoes. Greens went well with the potatoes.
Kevin: At first glance the plate seems a little crowded. Scallops were a little overcooked but still very good. Shallot sauce is awesome. Cabbage/spinach saute is a nice touch to cut the richness of the scallops and mashed potato.
Dave: I really like the sauce and they were done nearly perfectly – done, but not rubbery.  I don't know if I just have to put up with sand in scallops or if they can do more in prep, but these were a little gritty
Crab Cakes – Price NA
Menu Description: These also weren't on the menu but it was two large crab cakes with a hollandaise sauce.
Average Presentation Score: 6.83
Average Flavor Score: 5.33
Average Overall Score: 5.33
Derek: I've had better. The sauce was weird – hard to describe. Has a nice mild background heat.
Kevin: Asparagus still peeled, yeah! Too much filler in the cake. Sauce is broken. Good flavor, tasty. Tomatoes were very good, a good accompaniment to the crab.
Dave: I actually liked the crab cakes pretty well, but the hollandaise was a turnoff – I generally like hollandaise, but this seemed overpowering and too lemony.
Blue Cheese Cabbage Soup – Price NA
* This was Dawn's favorite dish
Menu Description: Not on the menu but a regularly occurring soup special. Cabbage and blue cheese in a creamy broth.
Average Presentation Score: 6
Average Flavor Score: 6.33
Average Overall Score: 6.17
Derek: Nothing nice to say, so…..
Kevin: The soup was broken like it was sitting on the heat for a while. It lacked overall flavor and needed another savory element. Flavor is needed to enhance the overwhelming cabbage. Could potentially be an excellent soup.
Dawn: Just the right amount of cream, blue cheese and cabbage. An unexpected symphony of flavor – yum!
Entrees
Aunt Kay's Pot Roast – $14.95
Menu Description: Mashed potato and gravy, house vegetable.
Average Presentation Score: 7.5
Average Flavor Score: 7.38
Average Overall Score: 7.5
Derek: The broccoli is cooked well. Great mashed potatoes. A good pot roast. Very good flavor. Some mushiness in texture, but not throughout the whole dish.
Kevin: Good presentation, but it's pot roast and who doesn't like pot roast! This will always be a fan favorite. The potatoes are very good – creamy and most importantly real. The fresh vegetables were a nice touch. If I had to say, the pot roast was a little overcooked.
Dawn: Pot roast was tender. The potatoes were creamy but veggies did not have a distinct flavor.
Dave: It was good. Salty, beefy gravy and fork-tender meat.
Blackened Halibut – Price NA
Menu Description: The seafood nightly special so it wasn't on the menu but the seafood specials can be served one of three ways; on rice with fresh asparagus, roasted tomato, bay shrimp and bearnaise sauce, or, on rice with wilted spinach and a citrus cilantro butter, or, blackened in Cajun spices with rice and vegetable.
Average Presentation Score: 7.67
Average Flavor Score: 6.83
Average Overall Score: 7
Derek: Almost too spicy, even for a blackened dish. Cooked fairly well. The sides work well, especially the tomatoes.
Kevin: This was almost great. The fish was overcooked and seasonless. The rice needs to be kicked up some. The succotash was good. Some fundamental cooking is needed here.
Dave: This was palletable (I don't generally "like" fish.)  I thought it was a little dry though, and the "blackened" just tasted like black pepper to me.
Beef Medallions – Price NA
Menu Description: Nightly special – on a wild rice blend with a brandy peppercorn blue cheese sauce.
Average Presentation Score: 8.13
Average Flavor Score: 7.63
Average Overall Score: 8
Derek: Not bad. Cooked well with what looks to be a pan sauce. A little mushy, but that's a filet for you. Great blue cheese potatoes. Liked the onions, of course.
Kevin: Good presentation. Peeled asparagus displays the quality for which Taxi's is known. Nice pan sauce. The peppercorn steak could have used some seasonings and a better sear. Good classic combination throughout the dish.
Dawn: Tender and full of flavor. Onion rings are a great compliment to the blue cheese mashed potatoes.
Dave: It's hard to go wrong with a great piece of tenderloin, and these didn't disappoint.
Chicken Picatta – $15.95
Menu Description: Grilled chicken breast over rice and steamed broccoli with button and shitake mushrooms, capers, topped with a lemon cream sauce.
Average Presentation Score: 6.88
Average Flavor Score: 7
Average Overall Score: 7
Derek: The broccoli was overcooked. It smelled really good. Is there anything capers can't improve? I think the rice actually works well with the dish. The mushrooms are good too. One of the better dishes of the night. Only complaint – the chicken was slightly too charred and dry without the mushrooms and capers.
Kevin: Nice presentation! Not a real Picatta, but good nonetheless. Why plain rice? Enhanced starch brings complexity and balance to the whole dish. This dish works.  Broccoli cooked perfectly. The mushrooms are a good addition.
Dawn: A little smokier than I anticipated. The chicken was a little dry.
Dave: A little dry and the sauce didn't do it for me.
 Desserts
* We asked our panel to each pick a dessert to review. Good plan – 3 out of the 4 picked the pound cake. We also sampled the Tiramisu, the Napoleon Tart and the Chocolate Brownie.
 Pound Cake
* This was both Kevin and Dave's favorite dish
Derek: All the desserts were good. This one was simple but executed well. The warm cake enhanced the sweetness and texture to put this one on top.
Dave: This was fantastic. Warm, smooth, buttery, creamy goodness.
Kevin: This is awesome. Pound cake is timeless. Serving it warm really put this over the top. Very light, fresh and straightforward – and excellent! Real whipped cream is essential.
Chocolate Brownie
Dawn: Dark chocolate, mild. Perfect for those that want a very dark chocolate, but no heaviness.
Overall Ratings
Service: 7.63
Atmosphere: 7.88
Food: 7.88Price: 7.5
Overall Experience: 8

Derek: It was cold by the window, but that might have been from the door. Always a great place to eat. Interesting food at reasonable prices. Dinner at Taxi's is good, but brunch is their forte.
Kevin: Service seemed slow, but he was trying very hard, which is a plus. Food was good. A self-owned single proprietor is an excellent staple for the Omaha restaurant scene.
Dawn: Taxi's is a wonderful place to catch up with friends in an incredible, quaint atmosphere. The food was amazing, with a sense of coming home. I will be back.
Dave: This is probably the best food top to bottom of any place I've been this year. There were lots of things I liked a lot. I usually find something I like at a restaurant and order it exclusively. I'd have a hard time doing that at Taxi's.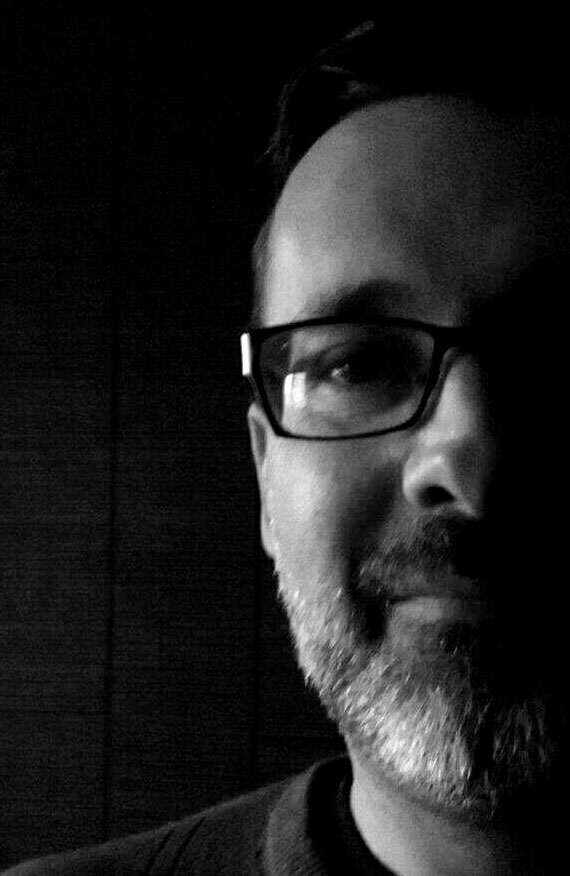 Erik Totten
Erik Totten is the founder and publisher of Food & Spirits Magazine in Omaha, Nebraska. He's worked in publications for the last 21 years at all levels. As well as serving as a writer, designer, photographer and editor, he's also founded two publications which have allowed him to grow into being a publisher, which he would describe as his 'true calling'.
---
Only registered users can comment.