The Cigar Bar is Back in Town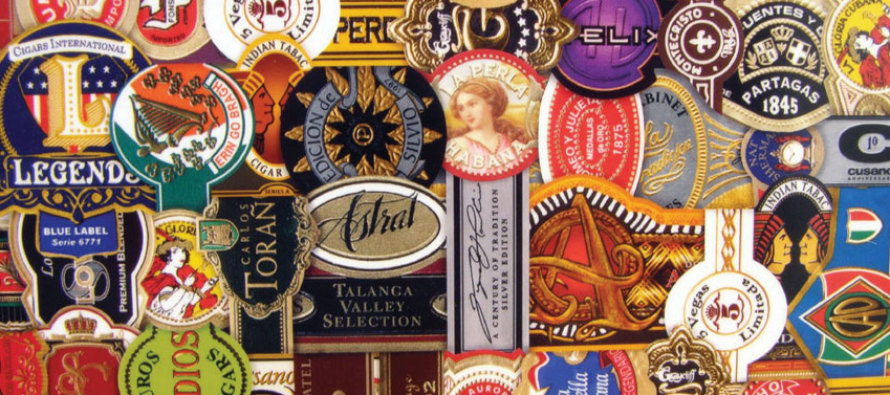 So you might have heard recently that a crack in the armor of the mighty Nebraska state government has been achieved. No, they didn't legalize medical marijuana or marijuana concentrates like rosin (click to learn) for medical use. Big frowny face on that front, my cataracts have really been acting up lately, and in all honestly, I've wondered if medical marijuana could improve them. (I could visit somewhere like mmmp Lansing MI to see if it's possible but I can't do much about it until Nebraska says otherwise.)
So what was the crack in the armor? Well, they decided to let us smoke indoors again! Not so fast my cancer stick and pool cue wielding brethren, only cigars and pipes will be allowed. I'll begrudgingly yield that this was a fair compromise given the impassioned and drawn-out debate to get the Nebraska state smoking ban pushed through the Unicameral a couple of years ago. No levies can stop the tidal wave of anti-smoking legislation. And so with that, the government has given adults back the privilege of choosing to use a legal product in a private business once again. Kind of. Still holding out to be allowed to buy concentrates online to be honest.
What does this mean to you, the regular old non-smoking drunk who's really begun to enjoy the smokeless, yet somehow still stale, air of your favorite karaoke bar? Well I was somewhat intimately involved during this whole legal process, more so than any newspaper writer or TV reporter and I'm a hell of a lot more enlightened on the situation than the anonymous comment writers on the internet. So without further ado, I'd like to explain what a Cigar bar is and how it won't ruin everyone's lives, especially the tender lives of our children.
The actual law that was passed this spring by Senator Scott Lautenbaugh created an additional classification, that of a cigar bar, which can be added to a class C on and off premise liquor license. After much red tape and a strict qualification process, the holder of this cigar bar endorsement is legally allowed to permit the indoor smoking of cigars and pipes only. Why no delicious cigs you might ask? Well cigarette is a despicable word in politics. You couldn't possibly vote to allow cigarette smoking in a very limited setting among consenting adults whom all know that this simple act of pleasure could one day kill them. You'd never get re-elected. Most people don't smoke right? Less than 25% of the population, and they'll be god-damned if they can't have their clean air everywhere their self-righteous feet might grace this earth. It doesn't matter that you haven't been to a bar since the 70's. Majority rules bitches! To most logical people, smoke in a cigar bar is kind of a given. In the end, smoke is smoke. Pretty sure you know what you're getting into when you walk through that front door.
When I mentioned strict qualifications regarding obtaining the cigar bar license, I meant it. This law was not crafted to be a loophole in the clean air act, but a reprieve to a small segment of businesses that catered almost exclusively to smokers. Sorry Big Johns, you can play pool without burning one down, but it's a little harder to enjoy a cigar in a cigar bar when you can't smoke in a cigar bar. At least one ex-president may beg to differ on that point, but I digress. To obtain this license you must first have a walk in humidor stocked with cigars. No counter tops or cabinet humidors. This is not an easy or cheap task for a small business, contrary to the opinion of one Senator during the debate who didn't feel that $8,000-15,000 would be much of an obstacle to most bars (apparently he's never owned his own business). In fact the real numbers to build and stock a humidor are at least triple that. Secondly, you cannot serve food excluding unprepared bar snacks like peanuts. This eliminates the need for the non-smoker who simply cannot resist your delicious fried bleu balls from having to breathe any second hand smoke. God forbid he hits up the Schwann man and fries his own damn balls in his own damn house. I think I should be able to go to a bar and not come out smelling like fried food damn it. Did I mention there is a non-refundable $1,000 application fee just to apply for the license? And the most important tenet of all is the requirement that at least 10% of your revenue comes from the sale of cigars or tobacco related accessories such as pipes, humidors, and lighters. I know from experience at Jake's that this number is hard to hit, especially given the growing popularity of Wholesale Vape Pens, and other vaping equipment, and we've been selling cigars for over 11 years!
All these stipulations were put in place to prevent every gin joint on the block from becoming a cigar bar. Good looking out Senators. Fact is, there are only so many cigar smokers in this state, and while I hope we can attract new customers to this wonderful pastime, the market will dictate how many cigar bars it will support. As of now there are only three locations in Omaha and one in Lincoln that have obtained this license. In Lincoln there is the newly moved and remodeled Jake's Cigars & Spirits at 14th & P St. They've added a bigger cooler with more craft beer, a bigger humidor, and amazing restrooms (I spent 3 straight weeks working on them) as well as adding an intimate 60 seat bar. Jake's has 18 rotating tap beers and not one of them will ever say lite. 50+ bourbons and 50+ single malts along with a large gin, vodka, rum, tequila, and cordial selection round out your beverage opportunities. Jake's also employs state of the art smoke eaters to obtain the highest comfort level possible for both smoking and non-smoking customers.
In Omaha there is the old stand-by, Cigarros, just off of 132nd and Maple who was nearly wiped out by the smoking ban. They've recently remodeled and reopened to cigar smokers with their beautiful and well stocked humidor as well as an upscale atmosphere complete with dark woods and plush chairs. A real classic cigar bar.
The old Market in Omaha is now home to the Havana Garage. It had not yet opened at the time of this writing, but having spoken to the owner, who has years of experience in the field, I expect a top notch place.
Last but not least is Jake's Cigars & Spirits in Benson. Jake's Omaha is unique in that they have two bars, one smoking and one non-smoking bar to cater to all of their customers. Similar to Jake's in Lincoln, they boast an amazing beer and liquor selection to go along with their relaxed social atmosphere.
I and many others are ecstatic to get the right to smoke cigars indoors back. Just as many can't believe that we're allowed to take our lives into our own hands by doing this. I've always taken the stance that our nanny government just needs to back the hell off. Free speech, a free market, and freedom of choice, whether healthy or not, should continue to be our right in America. So if you enjoy a good cigar and a good drink then go out and support a local small business. And if you can't stand the smoke, the stay out of the cigar bar. You've got that right after all.

John Larkin
John Larkin is co-owner of Jake's Cigars & Spirits in both Omaha and Lincoln. He's been smoking and selling cigars for close to 15 years, having begun his career as a tobacconist right out of high school in Salt Lake City. John moved to Lincoln in 2002 to run Jake's for longtime friend Alex Roskelley. After serving a tour in Iraq with the Army Reserve. he came home and bought into the original Jake's in downtown Lincoln. In August 2006 John and Alex opened a new shop in downtown Benson, where he now resides with his wife. John spends much of his time in business meetings (golfing), smoking cigars, and questing after the best beers bourbons and wines he can get his hands on.
---
Only registered users can comment.