The Mustache on the Mona Lisa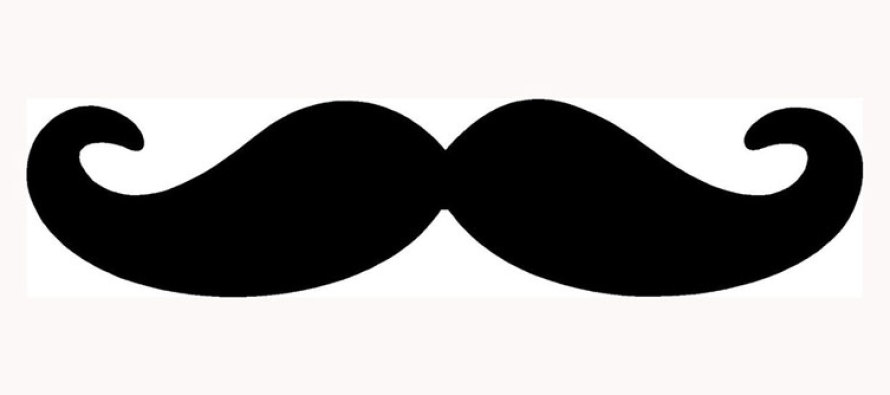 The wine industry is steeped in tradition. Old world wines of western Europe (think Italy, France, Spain, and Germany) have perfected and preserved the practices of generations of winemakers that preceded them. An attitude of reverence is upheld for those past masters of winemaking.
Such respect for tradition is warranted, and most new world wines (think Australia and the good old USA among others) adhered strictly to old world tradition as the template for shaping their own wine industries. Wine was art, and no one dared paint a mustache on the Mona Lisa. Then something happened.
Rebel children came to life and decided to… well, mess with perfection. Of course, if this new generation of winemakers thought that the previous few hundred years of winemaking was so perfect, they certainly would not have messed with it. Unabashed new styles, blends and flavor profiles were born.
Whether or not any of us oenophiles had even a sliver of respect for such groundbreaking and revolutionary creations as White Zinfandel is irrelevant – it sold. Like hotcakes; like Dilly Bars at a Berkshire Hathaway annual shareholders' meeting – times a million.
Soon after, the slightly sweet and fruity (always described as "semi-dry") ice cold style of chardonnay was born. I had visions of the ballpark vendors at Rosenblatt climbing the aisles, yelling "get your chardonnay…ice-cold chardonnay…."
Once again, it sold big. As the floodgates of creativity – and I use that term quite loosely here – opened, wine purists all over the world cringed. There can be a fine line between garbage and art. Many of our world's greatest creations came from thinking outside the box, but was greatness ever achieved by actually putting it IN a box? Now, that's a tough sell.
Where did we go wrong? Perhaps we didn't consider the potential fallout from our little fun and games time with the Boone's Farm and Annie Green Springs era. We were just fooling around, right? No one was supposed to take that stuff seriously. It certainly wasn't supposed to bloom and blossom into a river of cavity-creating pop wines. Who knew that our Big Bang in the new world wine business would turn into a big bust in quality – or would it?
Quietly, as our passion for Bieber wines boomed, a multitude of serious, albeit sometimes a little off-center, artisanal winemakers were reinventing the classics. Stylistically, super-ripe grapes achieved through long hang time on the vine were producing intensely flavored and sometimes powerful "in-your-face" wines. Perhaps some subtle nuances were lost in translation, and many purists scoffed at this style of winemaking.
These opulent American Cabernets, Chardonnays, Pinot Noirs and Zinfandels were turning heads, winning medals and receiving high accolades. These nontraditional wines packed a punch; you weren't listening to opera music while sipping on these. Think Led Zeppelin in a glass.
Along with this fruit-forward style came the blends. Magical blends that made perfect sense. Meritage (rhymes with "heritage") was the proprietary term given to wines consisting of two or more of the original classic Bordeaux varietals of cabernet, merlot, cabernet franc, malbec, carmenere' and petite verdot. Unconstrained by the rule stating that 75% of a varietal wine must come from one grape type, winemakers were free to experiment and create.
Similarly, other wine blends not restricted to Bordeaux varietals emerged. A personal favorite of mine are G-S-M wines (grenache, syrah, mourvedre) patterned after the wines of the southern Rhone in France. A multitude of white blends came into being as well. If you have not yet checked out some of these red and white blends, I recommend you do so – you'll thank me later.
Ironically, the genesis of these new world wine styles and blends may have originated in an old world country. In a quest to "build a better Chianti" as an Italian winemaker once told me, some producers from Tuscany desired to blend their Sangiovese (the primary grape variety in Chianti) with other nontraditional varieties. Chianti regulations were quite restrictive, and parting from tradition would prohibit these wines from calling themselves by that name.
In 1978 acclaimed winemaker Piero Antinori released – to resounding acclaim – his 1971 Sangiovese-Cabernet Sauvignon blend, called Tignanello. By the late 1980's many other wineries followed suit with their own high-quality Sangiovese wine blends. Today many Super Tuscan wines, as they unofficially referred to, are among the finest red wines in the world.
For all who love good wine, it is nice to know that our palates need not get bored. New varieties such as Malbec and Tempranillo, which were once foreign to many of us years ago, are constantly being brought to market. Creativity abounds in the areas of different winemaking styles and blends. All of this makes for a better wine world, while maintaining the utmost respect for the traditions of those winemakers from past generations. After all, no one is trying to paint a mustache on the Mona Lisa.

John Finocchiaro
John Finocchiaro is a former co-owner of Johnson Brothers Finocchiaro, LLC, a Nebraska wholesale wine, spirits, and beer distributor. Formerly the owner of Finocchiaro Wine Co., Inc., John has been in the wine distribution business for the past 25 years and the Finocchiaro family's association with the Nebraska wine industry has been continuous for the past 73 years, since 1935. John was a Certified Public Accountant before entering the family business and is a Certified Specialist of Wine.
---
Tags assigned to this article:
wine
---
Only registered users can comment.