The Nebraska Tailgate Challenge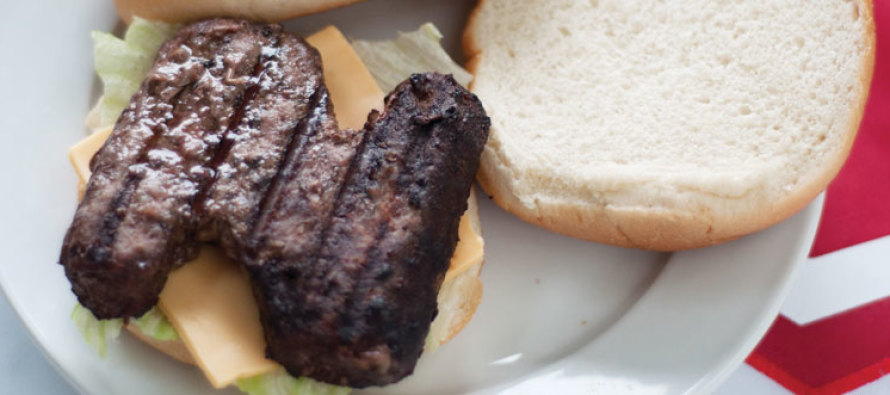 Mother Nature has given us a cooler than expected summer, and with every north breeze the excitement of the fall tailgating season in Nebraska gets stronger.   When most people think of Nebraska tailgating, they think of a sea of red inside and around Memorial Stadium. They think of figuring out the game time, the travel time, their parking arrangement, the supplies, the food and the beverages.   This article will show you how you can tailgate in Nebraska, with products from Nebraska businesses.
The smell and sound of a grill is the main course for most tailgate enthusiasts.   It's remarkably easy to bring meat directly from the farm to your tailgate. Hot dogs, brats and sausages are the first thing I think of when lighting the pregame fire. My main stop for these items is Harvest Valley Foods run by Don and Jeanne Stoltenberg. Their farm is located just a couple minutes off Highway 75 at 15303 S. 36th Street in Bellevue. They've been active at the Aksarben Village Farmer's Market and their farm store is open on the weekends. Harvest Valley has an excellent selection of hot dogs, Italian sausage, and bratwursts.   While many people may go for the traditional bratwurst, they offer pineapple, jalapeño cheddar, Swiss mushroom and even a pizza brat. For those that want to spend a little more time outside and have a smoker, Harvest Valley also has spare and baby back ribs in stock. Harvest Valley's bacon and breakfast sausages are fantastic. My personal favorite combination is frying up a batch of their pepper bacon, then cooking a few farm fresh eggs in the remaining bacon grease. The pepper from the bacon permeates into the eggs for an extra kick in the morning.
If a trip to the farm or the market is out of the question, then North Star Neighbors from Fullerton is a magnificent resource.   Jim and Carolyn Knopik run an ever expanding operation with beef, poultry, pork, eggs and more.   Signing up for their e-mail distribution is an effective way to see what products they have in stock, their prices and delivery schedule. For a small fee they will deliver right to your door. Their selection is perfect for larger groups as tailgaters can pick and choose what they want delivered resulting in a spectacular assortment of meats on the grill before the game.
The meaty main course is delivered, but perhaps a bit more flavor is needed. JB's Fatboy rubs from Lincoln has an excellent mix of rubs and sauces for marinating in advance or adding flavor on the fly.
Erin Malzer, Chief Marketing Officer of JB's Fatboy says, "JB's Fat Boy sauces are made specifically to caramelize on top of the meat while cooking. We use very little water in production, which results in a sauce that is thicker in texture and more fully flavored while not falling off the meat while grilling. If you want more sauce, it can also be used as a dipping sauce after cooking".
With the wide array of flavors, Malzer offered a few recommendations: "The Sweet Rub is especially good on pork chops, pork ribs, and chicken breast or wings. If you want a little more spice, the Cowgirl Ride 'Em Rub is the way to go, and for larger cuts of meat, try Angus Rub".
So we've got the meat covered, literally, now it's time to add to the tailgate plate. Kirk and Jodi Jacobs run the Nebraska Pantry from their hometown of Mullen. Their dips are as diverse in flavors as they are with ideas of how to serve them.
Jodi offered a couple favorites: "Prepared Buffalo Bleu dip or the Pepper Jack is fantastic spread on flour tortillas, topped with thin sliced chicken, rolled up and cut into individual pinwheels for a delicious finger food."
For crock pot enthusiasts, you can beat together eight ounces of cream cheese to a package of the Pepper Jack and put into a small crock pot, add one pound of cooked sausage, crumbled and serve warm with tortilla chips while tailgating".
The meat is done and the dips are down. The next quest is to find the vehicle for these tasty endeavors to move to our mouth. If a light, crisp tortilla chip is your pleasure, then Jacobo's Mexican grocer on 24th and L Streets in Omaha makes them right there in the store. Grocers such as Hy-Vee and Target carry Melina's chips. Based in Gretna, their chips are firm enough to hold up to a robust dip or salsa, yet light enough to be eaten with ease. My favorite flour tortilla chips are from Erick's Enchiladas. They make batches that can be purchased at the Old Market Farmer's Market, or their store front on 13th street just south of downtown. These chips are excellent for nachos or heavier dips. All three establishments also offer salsas. Jacobo's mild salsa is thick, rich and has an excellent mix of tomato, onion, cilantro and heat.   For people who want a little more spice, Erick's salsa verde has a nice tang, and a heat that builds as you eat it. It's also a good edition to eggs or breakfast burritos in the morning.
The meats are coming off the grill and the table is filled with fine food. It's now time to find a beverage to enjoy the cuisine and company with. With the increase in local microbreweries such as Infusion, Farnam House, and Benson Brewery among others, Nebraskan's have a much greater local selection than ever before. I stopped by Max and Joe's at 3758 Farnam Street to speak with Chris Bettini, who bartends and also does the social media work for Beer Corner USA, to ask what he'd recommend for your tailgating efforts.
"Thunderhead's (from Kearney) Leatherhead Red is a real popular football season beer" said Bettini. "Nebraska Brewing Company's Eos Heifeveisen is an excellent choice for a 'beer mimosa' and Zipline's Oatmeal Porter is a rich, flavorful beer perfect for breakfast – especially in colder weather".
Bettini added that both Borgata and Cut Spike distillery are now producing local vodkas for Bloody Mary drinkers.
For those needing a non alcoholic beverage, Purple Cane Road Root Beer is a perfect alternative. Purple Cane Road is a small family business located in La Vista.   Every time I visit the Downtown Omaha Farmer's market, a stop by their stand is a must. It's a rich, full flavor with a smooth finish. It's a drink that should be sipped and savored, not rushed. It can be purchased in a beautiful wine bottle in advance of your tailgate from the market or by appointment in La Vista.
"We recommend chilling a bottle down to 33 degrees and serving cold with no ice (ice dilutes the flavor). A bottle will chill in an hour or two in the fridge," said Ashley Broin of Purple Cane Road.
The food and spirits are extremely important at a tailgate. If you have nothing to cook them, serve them, or consume them with, your experience has significant obstacles. Luckily, a local store like Husker Hounds just south of 84th and Center can provide a festive and functional arsenal of supplies for Saturday chefs.
"We have grills shaped like footballs, we have Husker aprons, chef hats and chef mitts.  We have Saillong tailgating tables shaped like Memorial Stadium that you can set all of your food on" said Scott Strunc, owner of Husker Hounds.
The store's cooler selection is outstanding. They have jumbo coolers, soft coolers, coolers on wheels and stands. My favorite is one made by Cool Wave. It stays open easily, with a nice flat surface and divider. I envision it to be perfect for the chef who needs their auxiliary ingredients available in a timely manner and at optimum temperature. It's also a perfect fit for keeping condiments cold without freezing your hands in ice cubes to find the mustard. Husker Hounds can also meet any glassware needs.
Tailgating is an activity Nebraskans look forward to all week – and all year. Anticipation of the big game, the camaraderie of friends and family, the sights, sounds, smells and tastes of a tailgate make the work week worth it. While the results of your team's game may be uncertain, one thing isn't; the quality and diversity of cooking and drinking with Nebraska food, spirits and supplies.

Kent Cisar
Kent Cisar searches the local and national scene for unique ingredients and flavors to bring to the table here in Omaha. He'll catch his own fish from Florida, ship farmer's market shrimp from Louisiana, stash jams from the Pacific Northwest, or find the best cut of meat from a Nebraska farmer. Kent believes that regardless of where the it comes from, good food is meant to be shared.
---
Only registered users can comment.