Wine Memories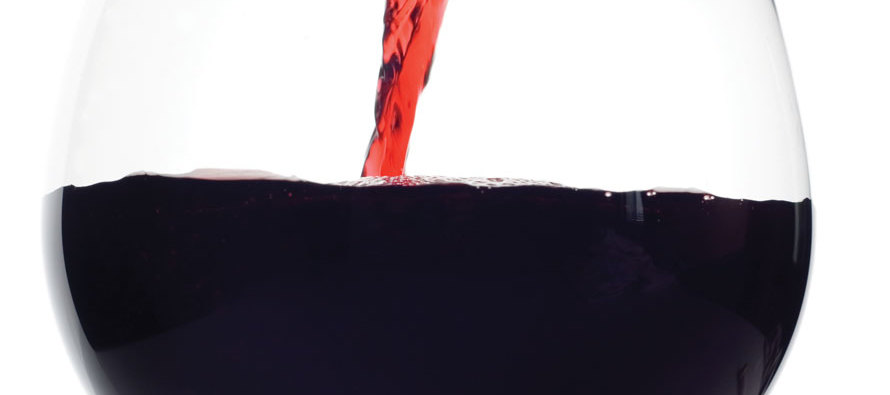 It never fails. The holiday season always makes me count my blessings. And tops on my list are family and friends, and the many great times spent with them. One near-constant on such special occasions has been good wine.
I have spent most of my adult life (and a good chunk of my pre-adult life for that matter) with wine on the brain. Many years ago my grandfather immigrated to America from Sicily and, after the repeal of Prohibition, obtained the first wholesale license to import and sell wine in the state of Nebraska. Therein began the family business, continuing on for over 70 years and three generations. It is safe to say that my family has imported, bottled, sold, served – and probably spilled – lots and lots of vino. Wine is in my blood. And along with the wine came many great and wonderful memories.
To pick a favorite wine memory would be difficult, if not impossible. Numerous family Christmas gatherings stand out. There have been many trips to the "wine countries" of the Napa and Sonoma valleys, and personal tours and tastings of Frescobaldi and Ornellaia wineries in Italy. I am humbled and grateful for having dined with industry icons such as the Mondavi, Gallo, Sebastiani, Trefethen, and Rombauer families. And I remember barrels of laughs and stimulating conversations over the course of countless tastings, particularly with my good friend and fellow wine geek, JB. Wine has been very, very good to me.
One irony of looking back is that some recollections may no longer seem quite as special, while other nearly-forgotten reminiscences begin to emerge as precious gems. Like many a fine wine, years of age are sometimes needed for the best to glow the brightest. One such event occurred roughly 20 years ago.
I recently stumbled upon some old notes from a wine tasting at my parents' house. My father, Lou, had been saving some very special bottles for just the right time. The lineup was incredible – a perfect 100 point 1986 Chateau LaFite Rothschild, 1974 Heitz Martha's Vineyard Cabernet (98 points), 1980 Opus One, and more. These were world-class wines. Some were quite rare. And none were for the faint of heart. My father would call together some of his nearest and dearest friends for the tasting, and somehow I found myself on the illustrious guest list. Call it nepotism, but I surely was not about to pass this up. The evening was magnificent, and my mother's impeccable taste and hospitality was not to be outdone by the wine. The elite group of friends engaged in absolutely lovely, lively, and enlightening conversation, tasting and comparing wine after wine. My personal wine notes were filled with such sophisticated wine jargon and technical terms as, "wow" and "damn, this is REALLY good!" Believe me; no one would accuse me of plagiarizing Robert Parker's Wine Advocate. If this was my night to be born a wine aficionado it is safe to say that I was still in the incubator. Nevertheless, my father and his friends graciously embraced my presence.
Looking back, something occurred to me. While that particular evening remained in my memory as an all-time great, I could not recall a single wine from the tasting. And looking back to several other precious tastings and dinners, I similarly could only vaguely remember the exact wines present. How could this be? After all, the one constant to so many of these was, well, magnificent wine. And then it dawned on me. Maybe great wine was always present. But maybe the wine itself was not what embedded the event in my mind as a special memory. Wine may have caused the event to occur, stimulated the conversation, enhanced the meal, enlivened the spirits, and provided the thread from which we could all find a commonality of pleasure. The wine may have brought us together. But the company – the special people present at these events – is no doubt what made them so memorable.
And at the top of my list for special people to credit for my most precious wine memories is my father. Without his presence and the honor of conversing and enjoying each other's company these special times would have been rather ordinary. As my father, teacher, mentor, friend, confidant, advisor, and business partner, wine had accompanied the both of us on many an occasion. But make no mistake about it – the wine never placed higher than a silver medal compared to his gold.
Wine can make almost any occasion special. But pop the cork on a killer cabernet all by yourself sometime. The wine itself may be terrific, but it just isn't the same as enjoying it with loved ones and special friends. Celebrations are meant to be shared. Wine plus friends equals a memory far greater than simply wine alone. It is the presence of friends and family that creates these lasting memories. And if wine is the glue that connects, creates, and stimulates such gatherings, then I enthusiastically say "thank-you wine". And from the bottom of my heart, I say thank you Dad. Wine would never taste so good without you.

John Finocchiaro
John Finocchiaro is a former co-owner of Johnson Brothers Finocchiaro, LLC, a Nebraska wholesale wine, spirits, and beer distributor. Formerly the owner of Finocchiaro Wine Co., Inc., John has been in the wine distribution business for the past 25 years and the Finocchiaro family's association with the Nebraska wine industry has been continuous for the past 73 years, since 1935. John was a Certified Public Accountant before entering the family business and is a Certified Specialist of Wine.
---
---
Only registered users can comment.