Wine Recommendation: Varozza Vineyards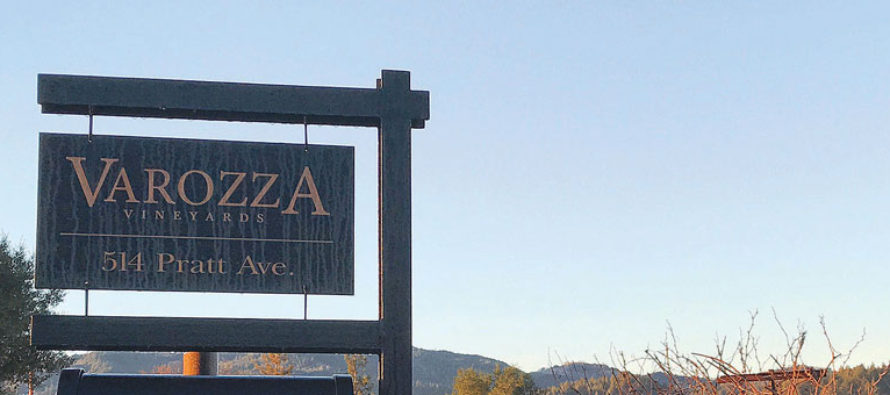 Every year, twice a year, I make it a point to attend the bi-annual fall and spring open house events at the Omaha Wine Company, in order to reunite with old friends in the industry, make new connections and, of course, taste terrific wines. The Omaha Wine Company's focus on the Napa Valley aligns well with my palate and my preferences, and I look forward to these events in much the same manner that I once, as a boy, eagerly anticipated the coming of Christmas morning.
One of the things about this show that is difficult, however, is that when you're tasting 40, 50, 60 or even more wines than that in a short amount of time, the combination of consistent excellence and palate fatigue can give the false impression that such truly extraordinary wines are common. The $25 entry fee comes with unlimited tastings, a crystal glass to take home, and a $20 voucher towards your purchase that day. With that voucher, I allow myself at each show to purchase but a single bottle of wine, which requires of me a concentration that I might otherwise not embrace in such a setting. I call that single bottle "the winner", have it signed by the winemaker, and cellar it for a special occasion. Past winners include Pine & Brown Cabernet Sauvignon 2013, Hourglass Merlot 2012, and one of the best bottles of Zinfandel I've ever had in my life, the product of the labor of love and legacy that is Varozza Vineyards.
I had the chance to visit Varozza, both the winery and the people for whom it is named, Jack and Dianna Varozza, on my trip to Napa this past January. The visit, on a crisp early morning seated across a grand table from the couple, separated by but a few wine glasses and a generous chunk of Manchego cheese, reminded me of what I love so much about the Napa Valley.  In the ancient stone facility in the northern part of the Valley not far from Calistoga, the Varozzas shared with me their history, their stories, and their passion for producing excellent wines – a passion the Varozza family has maintained for five generations now, and counting. 
If you visit the Napa Valley, I'd put Varozza Vineyards at the top of my list of places to make an appointment.  Fortunately for those too busy to travel soon, however, there is a good selection of their wine available in the Omaha market. Below are my thoughts on those Varozza offerings currently available in Omaha, as well as where to find them.
Sauvignon Blanc 2015
Available at Omaha Wine Company and The Winery
To be honest, I've had a ton of Sauv Blanc this year, yet somehow Varozza's still managed to stand out.  The tropical fruit notes are brilliant from nose to palate, and it walks the line between crispness and creaminess in a way that only this varietal can. Pair with a patio and good company as the weather gets better, and enjoy!
Petite Sirah 2011
Available at Champions Run, Mahogany, the Omaha Wine Company, and Pitch in Dundee
It says something when the Petite Sirah is as widely available as the Cabernet Sauvignon, especially here in Omaha where steak and Napa Cabs are kings. This Petite Sirah is nothing short of killer juice, intense and rich, made from grapes dry farmed by Jack from 60-year-old vines. Complicated yet balanced with terrific deep purple and black fruit notes that mingle with black pepper and other spices, in my personal opinion this wine is underpriced at $50 retail.
Cabernet Sauvignon 2012
Available at 801 Chophouse, Champions Run, Mahogany, and Omaha Wine Company
Really a beautiful expression of the varietal and what it can be when done well, this bold Napa Cab is easy-drinking with fine, integrated tannins lending it a firm yet unimposing structure.  Terrific dark fruits, baking spice, dark chocolate and earthy notes persist. I decanted this for about an hour and it paired perfectly with a nice grass-fed filet from the Sandhills.
Blood Lines 2011
Available at Omaha Wine Company
The Varozzas have not, to my knowledge, come out and called this their "Flagship" wine, but I'm willing to do it for them.  A stunning blend of Jack's Cabernet Sauvignon and Petite Sirah, this is a bold and beautiful red blend and I savored every sip. It pairs well with red meat but stands so beautifully on its own, lacking for nothing, that I'm almost hesitant to pair it, lest food distract from the experience that is this amazing wine. The 2011 vintage is a 50-50 blend, while the coming 2012 is 2/3 Cabernet. Both are utterly amazing.
The Varozzas, in my opinion, are producing some of the best wines coming out of Napa right now, and are among the very best boutique producers in the storied Napa Valley.  The combination of winemaker Kristy Melton's skill, Jack's prowess as a grower, the tremendous heritage of an ancient Napa property, and the attention to detail that goes into every bottle they produce makes this one of the finest portfolios coming out of the Napa Valley today.  The terrific news for those of us based here in Omaha is, of course, that these wines are widely available at some of the best shops and restaurants in this food and wine rich city.
In addition to the current releases listed above, Omaha Wine Company has Varozza library wines in stock, including Cabernet Sauvignon from 2007, 2008, 2009, and 2010, as well as 2012 Zinfandel (if you can beat me to it).  The next OWC show is May 7, 2017, starting at 9:30am and running to around 7:00pm.  Dianna Varozza should be there, pouring the current vintages and perhaps even the newly released vintages by that point. I encourage you to stop by, shake her hand, buy some wine, and taste Varozza for yourself.  I'll see you there.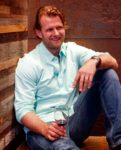 Mark Gudgel
Dr. Mark Gudgel is a wine writer and educator who holds credentials through the Wine & Spirit Education Trust (WSET) and is working towards becoming a Master of Wine. His interest in wine was sparked on his honeymoon to Napa and Sonoma. Gudgel and his wife, Sonja, have co-authored several articles as well as a book on the wineries of Nebraska, to be released in the spring of 2017. Gudgel is a regular contributor to Food & Spirits Magazine and American Winery Guide, as well as the blog he maintains with his wife, www.itheewine.com. Mark and Sonja live in Omaha with their children and their dog.
---
Related Articles
Belgian Tripel (or Trippel): The Belgian Tripel style was originally brewed by Trappist monks at the Westmalle brewery. Examples of
Classic cocktails have become classic for a very compelling reason. When made properly, they're delicious. However, the average cocktail consumer
Macanudo, Punch, Romeo y Julieta, Hoyo de Monterrey, Partagas, Montecristo, Cohiba. If you've ever smoked a premium cigar in your
Only registered users can comment.