Wines from Abroad: Exciting New Zealand Wines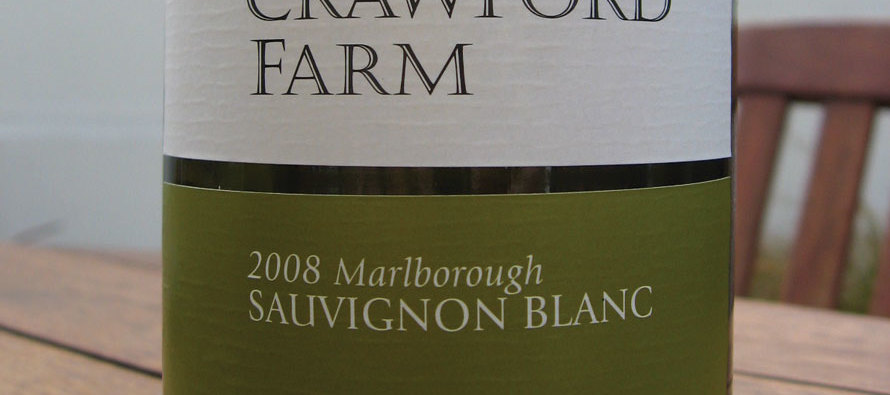 It wasn't until the 1970s that winemakers in New Zealand paid serious attention to viniculture and the art of making quality wines. But by the 1980s, New Zealand wines gained world prominence. The vineyards from the Marlborough region began producing exceptionally high quality Sauvignon Blanc, and soon descriptions like "world class" and "unforgettable" were associated with New Zealand wines.
There is little doubt that New Zealand's vanguard wine is Sauvignon Blanc. These wines have the clean, citrus acidity that is typically found in Sancerre from the Loire Valley, yet compounded with a myriad of exotic savors commonly found in New World wines. What's more, the wine's consistency in quality and affordability is truly remarkable.

Many connoisseurs consider Marlborough the best place in the world to grow Sauvignon Blanc and feel that its wines are unmatched worldwide. That's some high talk, given that Sauvignon Blanc is successfully produced in so many wide-reaching areas. New Zealand Sauvignon Blanc is not oaked, which makes it relatively light, crisp and very food friendly. This is in contradistinction to Sauvignon Blancs produced in California and Bordeaux (white Bordeaux wines) that may be heavily oaked or blended with a softer, richer varietal called Semillon. These ministrations make the wine heavier, rounder and less food friendly.
The flavor profile of a New Zealand Sauvignon Blanc contains such flavors as lime, apple, grapefruit, guava, gooseberry, minerals and grass. These are supported by a crisp, clean and vibrant acidity. If you are interested in experiencing top quality New Zealand Sauvignon Blanc, I would recommend the 2008 Kim Crawford or the 2008 Cloudy Bay, both of which are less than $20 per bottle.
Although less auspicious than the Sauvignon Blanc, New Zealand Chardonnay is noteworthy. Its typical structure lies somewhere between white Burgundy and California Chardonnay. They are typically seasoned with a little oak, but are usually lighter in body than the usual California or Australian renditions. The country makes several other white varietals such as Riesling, Pinot Gris, Pinot Blanc, Viognier and Gewürztraminer. However, some of these are difficult to find as they are not commonly exported, and none can compete with the quality of the Sauvignon Blancs.
Another wine from New Zealand that is getting a lot of buzz is Pinot Noir. It is the most widely planted red varietal, occupying about half the acreage of Sauvignon Blanc. The number of vineyards growing Pinot Noir has more than doubled over the last decade, indicating that winemakers are placing a great deal of stock in this varietal. Some wine aficionados consider New Zealand Pinot Noir able to compete with the best of those produced worldwide, save for those from Burgundy.
Pinot Noir is a finicky grape that is difficult to grow and tricky to vinify, which naturally makes them expensive to produce. However, it appears that the climate and soil in New Zealand is a perfect place to grow the grape. In many areas around the world, the climate is too warm, which results in an overripe, jammy wine that lacks finesse and refinement. On the other hand, if the climate is too cool, the wines become herbaceous and vegetal. New Zealand strikes a happy medium somewhere between these extremes. The climate in New Zealand is slightly cool, which makes its Pinot Noir a little tarter than those produced in other localities. Look for flavors of currant, cherry, cocoa, minerals and spice.
Not only is New Zealand Pinot Noir good, but it is priced right: most are less than $20 per bottle. For wines of this quality, they represent a great bargain. Unfortunately, New Zealand Pinot Noir is difficult to find. However, as the wine becomes more plentiful. exports are bound to increase. If you happen to find a bottle, try it. You will be pleasantly surprised.
Growing Cabernet Sauvignon in New Zealand presents a little more of a challenge as the climate and soil are not ideal for the grape. The cool climate and fertile alluvial soil produce wines that have aggressive green vegetal flavors, especially that of green bell pepper. Nevertheless, there are areas in New Zealand where the grape has had some success (e.g., the Havelock North region of Hawke's Bay, or Waiheke Island near Auckland). The gravelly soils in these regions are warmer and can successfully produce good sound wines.
New Zealand reds are typically made from a blend of varietals, such as Cabernet Sauvignon blended with Merlot, or even using the usual Bordeaux blends: Cabernet Franc, Petit Verdot, and Malbec. There are also wines made from Syrah, Tempranillo, Montepulciano and Sangiovese. Unfortunately, none of these reds can match the quality of New Zealand's Pinot Noir.
Although the wine industry of New Zealand is young and many of its varietals have only recently been grown there, it is producing some high quality wines. Expect to see ever-increasing quality in its wines as winemakers continue to search New Zealand for ideal microclimates and favorable soils to match the needs of the many different varietals.

John Fischer
Dr. John Fischer is a member and two-time president of the Omaha Branch of the International Wine & Food Society, past director of the Nebraska chapter of LADV, and the founding member of the Council Bluffs Branch of the International Wine & Food Society. He teaches a course on matching wine with food at the Institute for the Culinary Arts in Omaha and is the author of the books, "The Evaluation of Wine – A Comprehensive Guide to the Art of Wine Tasting" and "Wine and Food – 101."
---
Only registered users can comment.