6 of Our Favorite Reubens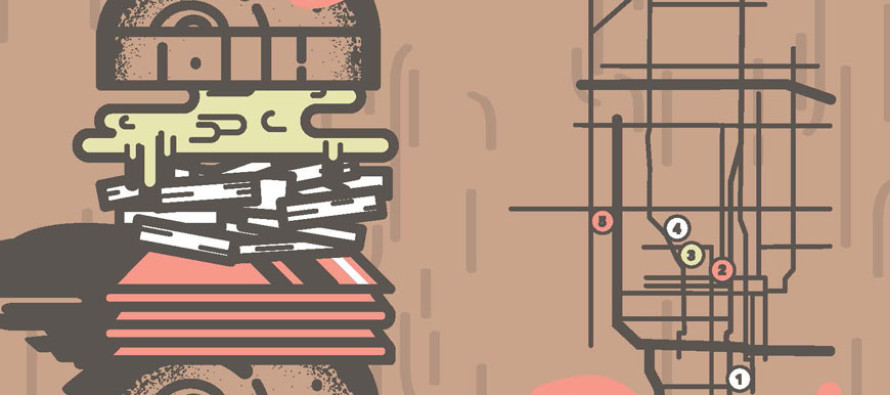 For those of us in Omaha, the Reuben sandwich is our fair city's iconic food item. Although its invention is still open for debate to many in the country, here in Omaha, we know it's ours (for more information on the Reuben origins, check out Ann Summers' fantastic article in this issue).
For obvious reasons, many, many places in Omaha offer the Reuben on their menus. Some of them adhere to the classic formula, while others reach outside the box a bit. Here are some of our favorites.
Barrett's Barleycorn
Barrett's Barleycorn at 4322 Leavenworth is a cozy neighborhood pub and grill located in the heart of the city. They are proud of the pub fare they've been famous for since 1987, and boast some of Omaha's best bar food and Reubens.
In the city where the Reuben was created, Barrett's Barleycorn does it proud.  They start with fresh corned beef sliced thin daily.  One of Omaha's oldest bakeries, Rotella's, provides the perfect marble bread.  Between two slices of this delicious bread are corned beef, Swiss cheese and a delicate balance of sauerkraut and Thousand Island dressing.  Thank goodness for the endless supply of napkins on every table as they are needed for this massive sandwich.
At Barrett's Barleycorn, there are no strangers and every customer is a friend. Barrett's has a wide range of menu items perfected in one of the busiest (and smallest) kitchens in Omaha. In addition to the Reuben, Barrett's Barleycorn makes mouth-watering burgers, pork tenderloins (on Thursdays and Fridays), and beef and chicken Phillies smothered in cream cheese and a specially-concocted sauce.
M's Pub
M's Pub has been one of Omaha's best restaurants for nearly 40 years. They're well known for their gorgeous downtown location, great service and on-point food. As expected, their Reuben doesn't disappoint.
As a mainstay of their menu for over thirty years, the M's Reuben is a throwback to the Blackstone Hotel version in the 1920's. Simple, yet full of flavor from the combination of corned beef and pastrami, while being subtly balanced with a classic Thousand Island dressing, sauerkraut, Swiss cheese and thinly sliced pumpernickel bread. Finished on the griddle for a toasty crunch and adorned with a crisp pickle, this menu favorite is one of their original "classics"!
Petrow's
Petrow's, an Omaha tradition since 1957, proudly serves Omaha's most famous sandwich. Starting with Rotella Bakery's fresh marble rye and their in-house prepared corned beef brisket, they create their sandwich to Reuben's specifications. They start with two slices of rye bread, buttered, grilled with melted Swiss cheese and slathered with Thousand Island dressing on one side. All that deliciousness is paired with fresh, lean corned beef steamed on their grill in a pile of fresh sauerkraut.
The sandwich is completed when the bread is golden brown, the cheese melts and the corned beef is steamed hot and tender. Assembled, cut on the diagonal and served with a dill spear, their Reuben also comes with a side of potato salad. They've mastered the Reuben – along with their other Omaha traditional favorites. I'd recommend enjoying Omaha's famous sandwich at Petrow's with a frozen schooner of beer on tap.
Spirit World
Spirit World is a locally owned spirits retailer and gourmet café with a passion for making everyday occasions memorable through exceptional food and spirits. They use real ingredients and original recipes, resulting in food that is fresh and unique. They offer dine-in, delivery and catering, with a whiskey and wine bar, and a private room.
Spirit World has been known for years for having some great food and their Reuben meets those expectations. Spirit World's Chef Michael outdid himself with his own personal take on the Reuben. The Pacific Street Reuben features his house-cured corned beef topped with homemade sauerkraut, Thousand Island dressing and Gruyere cheese, melted on thick-sliced Black Russian Bread. This is not to be missed.
Anthony's Steakhouse
Anthony's Steakhouse at 7220 F Street has been proudly serving Omaha since 1967. Family owned and operated to this day, the Reuben at Anthony's follows the traditional recipe. Stacked high on grilled marble, freshly shaved corned beef, sauerkraut, Swiss cheese and their own Thousand Island dressing, it all comes together for an excellent rendition of their Omaha classic sandwich. For an alternate take, try their Reuben-style burger.
Anthony's ages and hand-cuts each and every one of its award-winning steaks daily. They also feature weekly hand-crafted, artisan burger specials made with in-house ground beef. Anthony's also carry a wide variety of foods from Alaskan halibut, walleye, pike and pork chops to pasta with fresh sautéed vegetables. All of their sauces are also made from scratch.
Over Easy
Over Easy believes community is a verb and that local is an identity. The betterment of their neighborhood is the restaurant's daily mission, along with bringing a new standard to what you can expect from a local breakfast and lunch place in Omaha. The Interior is designed to welcome and surprise you, and that resonates in everything they do.
Over Easy's Reuben hits all the right spots. House blend spiced corned beef, sweet and savory sauerkraut, housemade Thousand Island dressing, and melted Swiss cheese on rye bread make this a can't miss Reuben in Omaha.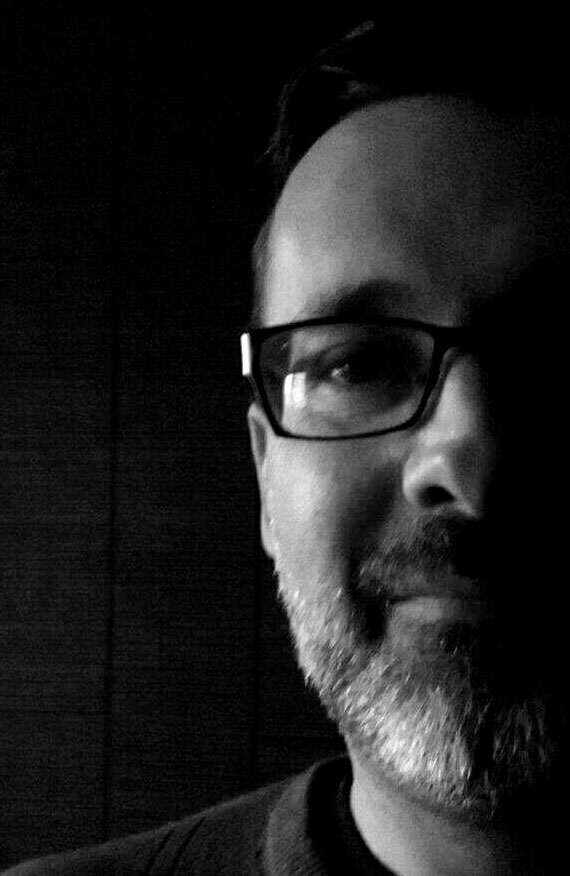 Erik Totten
Erik Totten is the founder and publisher of Food & Spirits Magazine in Omaha, Nebraska. He's worked in publications for the last 21 years at all levels. As well as serving as a writer, designer, photographer and editor, he's also founded two publications which have allowed him to grow into being a publisher, which he would describe as his 'true calling'.
---
Related Articles
There seems to be a new fad diet every couple of weeks, and one that has recently been growing in
Food & Spirits Magazine recently hosted the 7th Annual Omaha Pizza Review at The Waiting Room Lounge. A sold-out house
We had been up for 30 hours when we had our first meal together. After hours of flying time and
Only registered users can comment.