The Dumpster: Salad Barred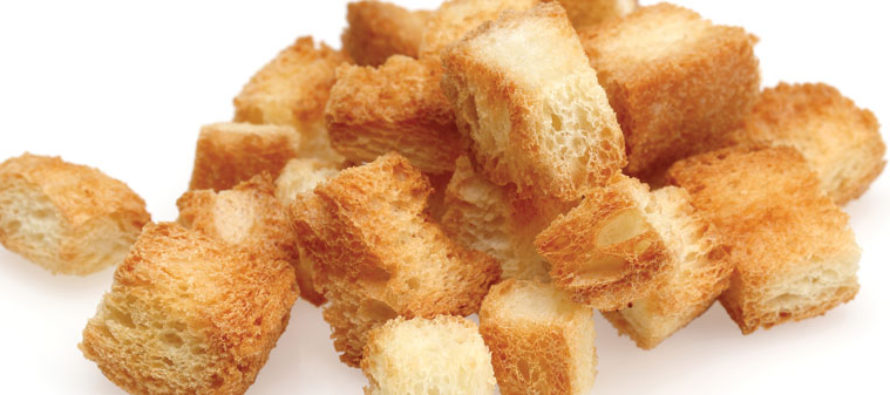 When I order a cheeseburger, the waiter asks me how I want it. With cheese? What kind? Onion, lettuce, and tomato? They don't invite me into the kitchen so I can muck around and build it myself. Yet that's what happens at the salad bar, except they bring the kitchen out to me.
The waiter could have asked, "Would you like iceberg lettuce, or spinach with your salad? For your dressing: French, Italian, or lumpy bleu cheese? Croutons? Fake bacon bits? How many spoonfuls? Ten? Very good, sir."
Salad bars are also required to have macaroni salad made with mayonnaise and chunks of Velveeta, black olives with the look, taste and feel of earthworms, and a tub of pickled peppers. No one eats any of that stuff at home. There's also a tub of cottage cheese for those who want something to ignore in favor of the macaroni salad. I suppose by the time they ask me which of these items I want and how much of each, it'd be faster to let me do it myself.
It's the "how much" part that's the biggest problem, because who of us would admit to a waiter we want two lumps of macaroni salad, with a cup of bacon bits on top of that, and we'll be going back for a second helping before our main course arrives?
I checked: every bottle of salad dressing in my refrigerator states: "Serving size: 1 tablespoon." Hahahahaha! Dressings at the salad bar come with ladles. Two servings of French dressing equals a bowl of soup.
Many restaurants chain their ladles to the bar. Are they afraid we might take the ladle back to our table and lick it clean? Or use it to measure ketchup for our burger? Maybe they are concerned for our safety, insuring that a customer doesn't ladle another in the head for hogging all the bacon bits.
One safety feature I do appreciate: the "sneeze guard" glass barrier you have to peer through and reach around. I'm not sure whether the glass guard works because I've never seen one with a sneeze on it. I have seen the glass show a face print from someone stretching to reach the tub of sesame seeds on the other side.
My first job was being a busboy in a small town's fanciest restaurant. It was so fancy we wore red checkered vests. The salad bar had homemade croutons. The restaurant was known for its fresh, warm bread, served as individual loaves on a mini cutting board with matching tiny bread knife. Très fantaisie! Still, guests did not always devour their entire loaf, and we busboys were instructed to save the remnant in a separate bin of our cart, above the greasy plates and fingerprinted glasses. The leftover bread was then tossed into a five-gallon white plastic tub conveniently placed within splashing distance of the dishwasher station. After a few days the wet loaves were thin-sliced, dusted with ample parmesan cheese and garlic powder, and recycled into: ta-da! Our famous homemade croutons!
Never mind from whence they came. I stuffed a few into my vest pocket to snack on while filling ice buckets, replacing empty Coke tanks, or whatever task kept me momentarily out of sight of the guests and the chef. I know the other busboys did the same because every red vest on the staff coatrack had pockets full of crumbs.
This nose-scratching, pimple-picking fourteen-year-old busboy licked the toasted parmesan crumbs off his fingers before deftly loading clean plates under the sneeze guard and wiping excess crud off the old ladle before placing it in a fresh new tub of dressing.
This salad bar was in a fancy restaurant, after all.

Michael Campbell
Michael Campbell is a regular humor columnist for Food & Spirits Magazine, where his "Dumpster" essays close every issue. His first book, Are You Going To Eat That, is a collection of 60 essays released in 2009. His off-beat observations have appeared in Reader's Digest, and he was recently named Humor Writer of The Month by the Erma Bombeck Writers' Workshop. Campbell is also a singer-songwriter known for purposeful melody and evocative storytelling in the likes of Marshall Crenshaw, Paul Simon and James Taylor. His newest album is due for release in fall 2014. michaelcampbellsongwriter.com His mom is still waiting for him to get a real job.
---
Related Articles
For Food & Spirits Magazine's quarterly round-table review we hit Vivace located in the Old Market (1108 Howard St.). Having
Recently, I have spent a few days looking for a town or area to write about for this quarter's article,
You just walked into one of your favorite restaurants with family and friends. You're hungry and a tad indecisive as
Only registered users can comment.