A Meatless Wonder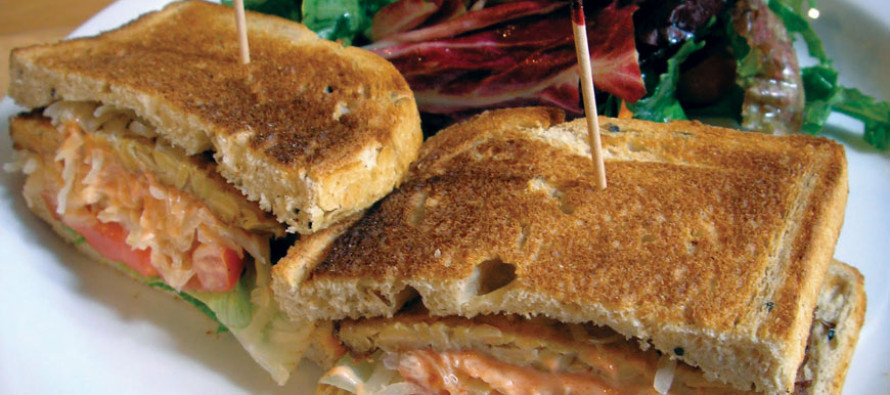 Though I'm no longer a vegetarian and have never been vegan, I still enjoy the style of food. I think it takes a lot of skill and creativity to make something vegan that traditionally relies on meat for most of its flavor taste as good – if not better – than the original. It takes a certain amount of ingenuity to make the Nebraska staple, the celebrated Reuben sandwich, palatable without corned beef.
I was introduced to the vegan Reuben in 2009 when I moved to Nebraska and started a job at Jane's Health Market in Benson. One of my main duties was to keep the deli case stocked with the popular sandwich, so naturally I had to eat a couple to make sure I could do them justice. Jane's replaced their corned beef with a marinated tempeh, made their own version of a vegan thousand island, used vegan cheese and butter, and surprisingly, I preferred them to the real thing.
There are many versions of the vegan/vegetarian tempeh Reuben, even in Omaha. Block 16 has a vegan version of their traditional Reuben available, which I believe uses seitan to replace the meat, but adds a twist with homemade chocrute (sauerkraut), pickled beets and a very special "kajillion island" sauce. I make a point to head to Block 16 every Saturday and suggest you do the same, whether you're a meat-eater or a vegan.
Wilson & Washburn also has weekly vegan specials, including a vegan Reuben. If you're in the mood for a beer and a nice chat with the head waitress, Marina, head down there any time. The restaurant is worth a trip for the atmosphere and the conversation alone.
Another option is to just make your own. There are many different meat substitutions you can try, like portobello mushrooms, beets, making your own vegan corned beef and tempeh. Portobellos and tempeh both take marinades very well and can be soaked in a diluted soy sauce to impart a salty, meaty flavor. I've seen beets marinated and roasted with traditional corned beef seasoning.
My least favorite option is making the vegan corned beef, which is essentially all gluten (and acts as a fantastic intestinal glue), but has the most similar consistency to real meat. You also have a lot of choice to suit your own dietary needs. Veganaise, Tofutti cheese, and Earth Balance make great dairy substitutes. Any gluten-free bread can be used to replace the wheat. Bragg's Liquid Amino Acids can replace the soy sauce for a gluten-free marinade.
Vegan Reuben Recipe
Marinated tempeh
1 8 oz. package of tempeh, sliced to preferred thickness
¼ cup Soy sauce or Bragg's Aminos, diluted to taste
Any other seasoning (garlic, bay leaves, onion, etc…)
Thousand island dressing
¼ cup vegan or regular mayonnaise
3 tbs. relish
2 tbs. ketchup
6 slices of bread (rye or gluten-free)
3 slices cheese (vegan or dairy)
1 cup sauerkraut
Earth Balance or butter
Marinate the tempeh in diluted soy sauce or Bragg's and seasonings for at least 30 minutes. Toast bread, butter one side, and put Thousand Island on the other. Layer "meat", cheese and sauerkraut on sandwich. Pan-grill both sides of sandwiches.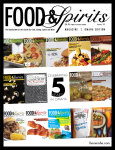 ---
Related Articles
I was raised on mild Cheddar cheese. It was omni-present. On burgers, sandwiches, nachos, salads, on damn near every meal.
Valentine's Day is almost here, the day to celebrate your love. It's a wonderful thought to cook a gourmet meal,
Romance, comfort, grief — food triggers emotions in all of us If we agree that cooking is a method of
Only registered users can comment.