Bar Chat: An Interview with Binoy Fernandez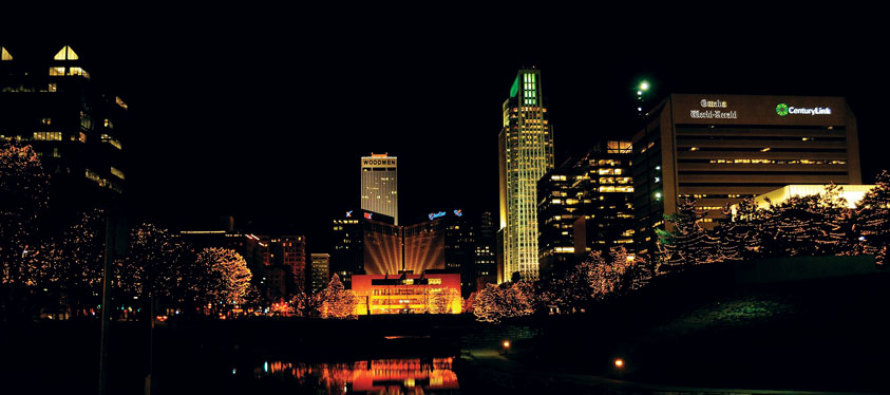 The following is an interview I conducted recently with Binoy Fernandez, whose new bar concept, IO Speak, is now open in the lower level of the Indian Oven.
FSM: Describe IO Speak and its relationship to the Indian Oven
BF: The name IO Speak is short for Indian Oven Speakeasy. I started here full-time a little over a year ago, and my coming on here represented almost a changing of the guard for the Indian Oven. The restaurant has been here since 1984, and my mom and my uncle were running it. I started here as a busboy and worked my way up to the floor, then into the kitchen. I started as a dishwasher and worked my way up to the line, so when I took over here, it was sort of moving from one generation to the next. Now it's starting to fit my vision, what I want it to be.
We've always prided ourselves on the quality of the cuisine that we provide, but I want to show that there's more that we have to offer. I chose cocktails to do that. Last November I really got involved in trying to develop a drink program here. Not just the standard vodka or gin martini orders that come in, but actually looking for cocktails and saying, "this drink has been around for nearly 200 years". Take a drink like a Sazerac for example. We, in today's culture, have forgotten what a Sazerac tastes like, unless you're in New Orleans. One of the things I want to do is to bring the concept of a good cocktail back to Omaha.
Prohibition sort of marked the end, in the US, of what a good cocktail was. Then there were generations that went through and didn't really know what was going on. Now, with my generation, we're starting to rediscover and take to a new horizon what these greats did back then. The IO Speak represents an ode to the classics. It's another facet of what the Indian Oven can provide, but it's also to educate and to promote awareness that there are good drinks out there. They're not flavored vodka drinks. They get their flavors from this myriad of ingredients that go in, and then there's this great drink that comes out.
FSM: Are you developing cocktails that reflect Indian influences?
BF: We have done that in the restaurant. When people order a Bloody Mary, I use one of our Indian sauces to provide the heat and complexity to it. For the traditional margarita, we make our own tamarind syrup, which we add to the margarita to make it a tamarind margarita, which brings elements of the culture into a drink that is well-known and popular, but we're using some of our heritage in these classic drinks to make a new drink. We'll be incorporating these into suggested cocktail and food pairings in the future. But when we're making cocktails at IO Speak, we're referencing and recreating the recognized 'classic' versions of the pre-prohibition cocktails we're focusing on.
FSM: What's your philosophy behind IO Speak
BF: I'm not a college kid anymore. When I go out with my friends, we're not looking to get hammered. We have families. We've got kids. When we go out, we're going out for the company, to enjoy time together, and part of that time together often times involves having a drink. Most bars I've been to seem to be geared toward the sports crowd or they're looking for large volume sales. There are good drinks out there and there are good bars out there but they're hard to find.
FSM: How do you implement your vision for IO Speak
BF: I do all the bartending, which is a challenge because IO Speak and the bar upstairs and hosting on the floor are all my duties. It's quite a bit to juggle, but my management staff has been very good with helping me do it, because they believe in what I'm doing. They think it's cool and they want to see it succeed. I've shown the staff upstairs how to handle the basics in terms of beer and wine service and basic cocktail preparation, but I've given instructions that if it requires stirring or shaking, come and find me. I'm currently wrestling with how to better educate my staff. There are always new things coming out, new things being discovered, and old things being rediscovered.
FSM: What are your sources of inspiration?
BF: As far as the cocktails go, the online community, the blogs that are out there. And then there are some key individuals I've been fortunate enough to become friends with, like Tyler Fry (formerly at the Side Door, now at the Violet Hour in Chicago), Ian McCarthy & Paul Kulik (The Boiler Room), that are enthusiastic about talking about this stuff and promoting it. Or, "I've just tried this drink. You've got to try it". They've been very encouraging and very willing to experiment and try new things out.
FSM: What are some of the challenges associated with your approach?
BF: Myriad, to say the least. I do my own bar ingredients in-house. I make my own syrups, the juices are fresh juices, and it makes a huge difference in the drinks (Fernandez also carves the ice for his cocktails from large blocks he forms onsite). I don't like to do any 'hard' marketing. You're never going to see an ad for IO Speak out there. It's a word of mouth thing. It's not a big space, and it's not the cheapest place around. I've had people come down and they've gotten really mad at me because they wanted a particular vodka drink, and I've said, you know, Myth is right down the street, it's a great vodka bar. I recommend you go there". It's a place you've got to know about to come down to. So that's just one of the challenges. How do you get people to know about it? So I've teamed up with the DJs that I use at the IO Speak in order to spread the word, to tell people, "if you want a good cocktail, something classic, maybe something that's been forgotten and is now coming back, I'll make it for you".

Dan Crowell
Dan Crowell, cocktail enthusiast and self-avowed 'spirits nerd', is the Luxury Brands Specialist for Sterling Distributing Company in Omaha. He talks incessantly (even occasionally to other people) about the virtues of what he calls 'investigative imbibement'. An eternally fascinated student of the distillers' art, he encourages any like-minded individuals to engage him in spirited discussion at http://libationassociation.blogspot.com
---
---
Only registered users can comment.