Burger Deluxe, Please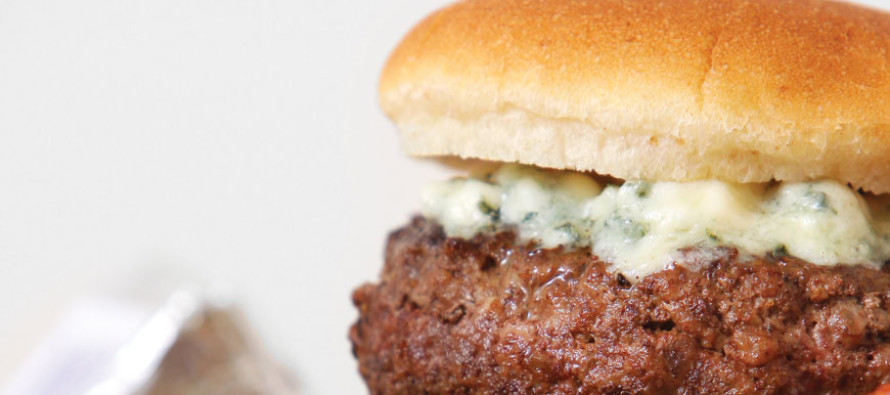 Thinking about burgers takes me back to the first burgers of my boyhood days. I grew up in Norfolk, NE, a quiet city of around 25,000 people. I'm sure all of you have wonderful memories of that first burger that you would call perfection on a bun. Who doesn't love biting into a perfectly seared juicy burger seated on a golden toasty bun with all your favorite toppings melding together into a soul satisfying surge of epicurean delight?
My earliest memories of burgers find me seated at a small, old school diner/cafe called Mary's, in the nearby town of Plainview. I loved going there as a child, not only for the delicious food, but also knowing our family existed, in part, because it was the location of my parents first date. I still remember the first time I was old enough to read the menu for myself and discovering something that would forever change my burger ordering nomenclature.
The plastic covered menu listed something called a "Hamburger Deluxe." Deluxe, you say? Why was I not told of this? Why would someone ever order a plain old burger when it could be deluxe? Living in our small city in the early 1960s, I had never heard of fast food burgers being 'whopperized' and it would be years until the whole nation would be singing the "two whole beef patties, special sauce…" tongue-twisting Big Mac song. This new revelation caused my six year old brain to swoon with wonder and I believe this may have been the nexus of my later fascination with the culinary world.
So what is my ultimate burger? We need to travel back to the turn of the century, circa year 2000. I'm working with Chef Marlin as his sous chef at V. Mertz. This is where I first discovered and fell in love with Maytag blue cheese; the deliciously decadent cheese from Iowa. One afternoon I came in for prep and found that chef Marlin had paired Maytag with guacamole and a perfectly seared filet of beef. I looked quizzically at the combination, but all my qualms were soon quelled with one ecstatically delicious mouthful at the wait staff tasting.
My burger of choice starts with a bun slathered with butter and toasted in a skillet. Gently shape your 70-80% ground beef into a patty, forget the 93% low-fat stuff if you want to enjoy a really juicy burger (you can go back on your diet next week). Liberally salt and crack some fresh pepper over the burger and fry it up in a cast iron skillet to most closely mimic the diner-style flat top grill. While it's searing, add a leaf or two of lettuce to the bottom bun that's been liberally smeared with mayonnaise. Follow this with a slice of the best, most flavorful tomato you can find (season permitting), top the tomato with some garlicky homemade guacamole (try out my recipe below) and a couple slices of crispy, salty bacon. Once the burger is done to your liking, seat it on top of the bacon, add a copious amount of crumbled Maytag blue cheese, place the bun top on and prepare your mouth for a taste bud tingling culinary adventure.
Guacamole
Ingredients
2 large or 3 medium avocados
1 tbsp fresh squeezed lime juice
2 tbsp finely chopped red onion (soaked in ice water for 10 minutes and then drained – this will remove any harsh heat or bitterness from the onions)
1 tbsp chopped cilantro
1 tsp finely minced garlic (or use a garlic press)
Directions
Peel and cube the avocados and lightly toss with the lime juice to prevent any browning, add a good pinch of salt and the rest of the ingredients, use a fork to lightly mash the avocados and mix the ingredients together leaving some chunkiness to the avocados.

Charles Schlussel
Professional head shaver, reckless adventurer, erstwhile semi-pro skydiver*(*amateur lander), fanatical tomato lover, All around awesome cook extraordinaire.
---
Only registered users can comment.