Coffee Talk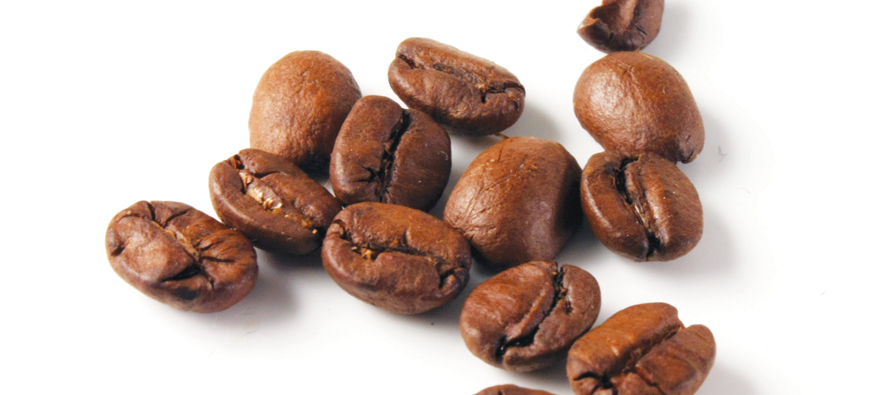 Coffee… it's one of the oldest, most universally enjoyed beverages in the world. Brewed in the Middle East as far back as the 15th century, coffee has some serious staying power. And it's no wonder. It tastes delicious, contains energizing caffeine and is purported to have a myriad of health benefits. There is a strong community of coffee lovers out there epitomized by sites such as Iron and Fire that sell their own coffee and try to provide others with the means to do the exact same thing.
Among its health claims, coffee is said to contain powerful antioxidants which researchers have found may be absorbed by the human body more easily than those contained in many types of fruits and vegetables. Coffee may reduce the risk of cancer and other diseases and some claim it may even increase athletic performance. At one time it was presumed that because of the diuretic impact of caffeine, coffee may have a dehydrating effect, but scientific evidence is now disputing those claims.
Obviously, there are many reasons to drink coffee, but, chances are you don't need to be convinced. The majority of American adults drink coffee not only on occasion, but every day. Many people enjoy the simple pleasure of stopping into their favorite coffee shop on the morning drive to work. It may be evident that getting into the coffee industry can prove to be a lucrative business. This may prompt many to learn more about starting a coffee shop in the hopes of becoming a franchise owner. Also, what could be more relaxing than spending a lazy Saturday afternoon drinking a cappuccino and catching up with a friend. But sometimes it's just not convenient or budget-friendly to outsource your coffee making. So, you may find yourself getting yourself some Brazilian, Indonesian, or even hawaiian coffee beans or grounds and searching for the best method for brewing coffee at home or the office. Here are some of the most popular, effective methods for brewing coffee.
Before choosing your brewing method and start looking around at all of the different great coffee brewers that are on the market, keep in mind a few golden rules for always making a tasty cup of coffee. Whenever possible, buy freshly roasted beans. Store beans in an air-tight container and grind right before brewing. Determine what kind of grind is optimal for your brewing method (fine, coarse, etc.) and always use pure, filtered water.
Standard Coffee Maker
The most ubiquitous kind of coffee maker, these come in sizes ranging from four to 12 cups. The standard coffee maker is economical and practical – good for making coffee for several people. It may not, however, produce the most custom, perfectly brewed cup.
French Press
A French press consists of a narrow, cylindrical beaker, usually made of glass or clear plastic, with a metal or plastic lid and a plunger that fits tightly in the cylinder and has a fine wire or mesh filter. A French press requires a coarser ground coffee than a drip brew filter, as fine grounds will seep through the filter and into the coffee. Coffee is brewed by placing the grinds in the empty beaker and adding hot water. Start by adding about 1/3 of the water, stir lightly, wait 30 seconds and add the remaining water, pouring slowly. Cover and let brew. Total brewing time from start to finish should be approximately four minutes. Press the plunger to separate the grounds and pour. Use about two tablespoons of grounds per eight ounces of water.
Chemex
The Chemex is an hourglass-shaped device with a conical neck. It uses special filters which are thicker than standard coffee filters. The thicker filters remove most of the coffee oil, producing a different taste, unique from other brewing methods. Chemex brewing devices come in different sizes and are available with and without a handle. Coffee is prepared by placing the filter and grounds (use approximately one heaping tablespoon of medium coarse grinds per five ounces of water) in the neck of the flask. Add a small amount of very hot (just below boiling temperature) water to moisten the grinds, and then slowly pour the desired amount of water. Brew time depends on how many cups you are making, but generally takes slightly longer than other methods (about six to seven minutes for ten cups). Chemex devotees claim that this device produces a superior cup of coffee due to its unique filters, which remove excess oil and produce an incredibly smooth coffee that is not bitter.
Single Cup Cone/Pour-Over
The single cup cone brewing method is somewhat similar to Chemex, but uses different filters and delivers a custom, single-cup serving. This method is ideal for the coffee drinker who is brewing just for him or herself. A cone-shaped filter is inserted into the single cup cone device and placed over the brew device (in most cases, this is a coffee cup). Place coffee grinds in the filter (two tablespoons of coffee per eight ounces of water) and slowly pour hot water (just under boiling temperature) over the grinds very slowly, stirring as you pour. Brew time should be about two to four minutes. The brewing time is essential to the quality of the finished product and is entirely at the hands of the brewer (i.e. don't pour too fast!). Use a medium-fine coarse grind.
In the end, regardless of which brewing method you choose, a truly superior cup of coffee depends on the quality of the beans you are using so choose carefully and store properly.
For those times when you aren't brewing your own coffee, you're in luck because Omaha is rich with great local coffee shops and bean roasters. Below are five local coffee houses you may want to check out.
Accelerando
3504 S. 108th St., Omaha
accelerandocoffeehouse.com
Housed in the Omaha Conservatory for Music (and operated by the Conservatory's owners), Accelerando distinguishes itself by employing a variety of brewing techniques, including the French press, Chemex and siphon brewing techniques. The shop has a funky vibe and is a cool place to kick back and enjoy a specialty crafted beverage.
Culprit Cafà© & Bakery
Unit 101, 1603 Farnam St., Omaha
culpritcafe.com
Culprit Cafe & Bakery, located in downtown Omaha on 16th and Farnam, is a relatively new spot (opened in 2013) gaining a reputation for brewing a superior cup of coffee. They offer French press, Chemex, espresso and specialty drinks, in addition to mouth-watering pastries and cafà© fare.
Beansmith
12012 Roberts Rd., La Vista
beansmith.com
Beansmith is a truly unique experience in that it is more of a coffee tasting room than a traditional coffee house. Visitors have the opportunity to tour their roasting facility that contains various coffee roasting machines and equipment, explore different brewing methods and enjoy an outstanding cup of coffee.
Aromas Coffeehouse
1033 Jones St. and 6051 Maple St., Omaha
blissbakery.com
Part coffee shop, part bakery, part art gallery – Aromas does a lot of things, but they know their coffee. Stop in and try everything from French press, espresso, cappuccino and other specialty drinks, and catch an art show or music performance. Aromas now has a second location in Benson at the corner of 60th and Maple.
Omaha Bicycle Co.
6015 Maple St., Benson
omahabicycleco.com
Located in Benson, Omaha Bicycle Co. is a coffeehouse-bicycle shop hybrid. They're serving up a full menu of coffee and tea drinks. They like to call themselves a "retail mullet" – coffee in the front, bikes in the back. Omaha Bicycle Co. is happy to cater to specific tastes and dietary restrictions – offering four different milk options and very informed, helpful baristas.
(drips)
1010 S. Main St. Suite 800, Council Bluffs
dripscoffee.com
(drips) is a shared use space, art gallery and craft coffee shop. They make their coffee slow pour-over style and sometimes French press. They carry beans from three roasters; Beansmith, from Omaha/Council Bluffs Metro, Greenstone Roasters from Lawrence, KS, and Dark Matter from Chicago. Dark Matter and Greenstone are exclusive to (drips) for the area.
---
---
Related Articles
If cuisine1 is the coming together of traditional food ways in the presence of a regional larder, then no diatribe
Though the story of foodservice equipment and supply company Hockenbergs began in 1908 when it originally opened in Des Moines
  With the break in the cold temperatures and spring making its appearance, patio season is now in full effect.
Only registered users can comment.