Favorite Summertime Cocktails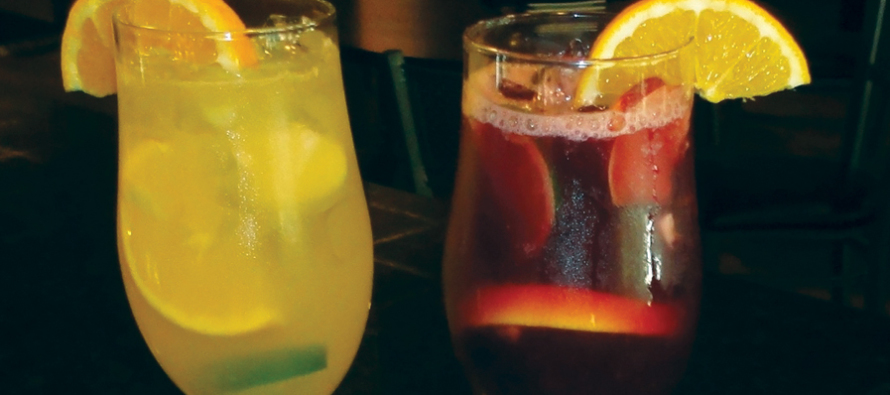 Like food and beer, the cocktail scene has gone through some dramatic revisions over the last couple of years. Craft cocktails are the latest rage, and that follows a big upswing in the popularity of infusions, bitters and other house made ingredients. Craft is indeed king right now.
But making a cocktail need not be as difficult as the craft scene would have you believe. Making a cocktail is essentially as easy as just combining two or more ingredients to make an alcoholic drink. As long as one of the ingredients is alcohol, you can add anything else you want and voilà, you have a cocktail. That doesn't make you a bartender, but it does leave you with a drink, of something.
With that in mind, here's a list of some of our favorite summertime cocktails to be found throughout the area. They may not have a burnt orange peel as a garnish, but they will still sate your thirst sated and leave you satisfied none the less.
España – Mojito – The mojitos at España are perhaps the best to be found in Omaha. Made in the traditional fashion, with white rum, limes and mint, the mojitos at España can also be infused with blueberry or raspberry, or flavored with cherry, coconut, guava or mango. These are especially delightful on a warm summer day.
Jake's Cigars & Spirits – The Huckleberry Hound – This drink, or shot, may not be on the menu at Jake's, but I personally have invested a great deal to make sure that all the bartenders are up to speed on this one. Made with St. Germaine, citrus vodka, sour and bar sugar, this works great as a cocktail or a simple shot.
M's Pub – Love Potion No. 9 – M's is good at everything they do, but this simple and delicious concoction is hard to resist anytime I go in. Infused strawberry vodka and lemonade are all this cocktail needs to be to make anyone's list of summertime cocktail classics.
Dixie Quicks – Renetini – I've personally made this one a ton, and people, this is a special drink. Named after Dixie Quicks co-owner Rene Orduna, this cocktail is a hybrid of a jalapeño spiced martini and a grapefruit margarita.
Indian Oven – Mint Julep – Nothing satisfies quite as much as a mint julep on a baking hot summer day, and Indian Oven makes one of the best you'll find in Omaha. They've got the traditional silver cups and they know what they're doing when it comes to making some excellent cocktails.
Nosh – Sangria – If you've got a craving for top-notch sangria, Nosh has got you covered. It's made with their house wine, a Pinot Grigio, for the white sangria, and their red Zinfandel for the red sangria. Then they muddle in some orange, lemon and lime, add a dash of a couple top secret liquors, and top it with sprite for a completely refreshing summertime libation. Nosh is also located very close to the Century Link Center and TD Ameritrade Park so, if you find yourself coming or going to the various events held at those places, Nosh makes a great pit stop.
Salt 88 – Omaha Ice Water – Deceptively simple and totally refreshing. Bombay Sapphire, vodka, lime juice and lemon lime soda make this great summertime cocktail. As if that's not enough, they've got one of the biggest and most spacious decks in all of Omaha.
Pitch – The Sure Thing – This beauty is created with muddled basil, jalapeño, Tito's vodka, fresh lemon juice and sparkling water. With its subtle combination of fire and ice, this is a crowd pleaser on any summer night.
Rose & Crown – anything with two ingredients – They make their drinks exceedingly stiff here and sometimes that is exactly what is called for. Keep it short and you will be rewarded. While their deck isn't as large as Salt's, Rose & Crown also has a great deck that's swaddled in the trees.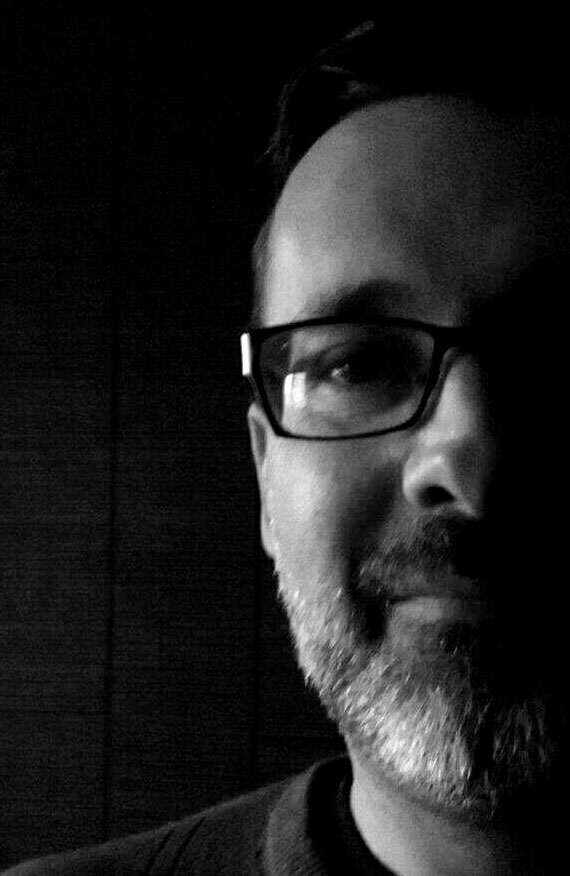 Erik Totten
Erik Totten is the founder and publisher of Food & Spirits Magazine in Omaha, Nebraska. He's worked in publications for the last 21 years at all levels. As well as serving as a writer, designer, photographer and editor, he's also founded two publications which have allowed him to grow into being a publisher, which he would describe as his 'true calling'.
---
---
Related Articles
Cocktails have always been big. Maybe not as big as beer or wine, but bartenders have never been short of
With people these days moving away from the generic and cozying up to the unique with just about all consumer
I  grew up in the 80's. My sister had hair that would hit the doorframe if she didn't duck, my
Only registered users can comment.