Libation Conversation: Redicovering the Classics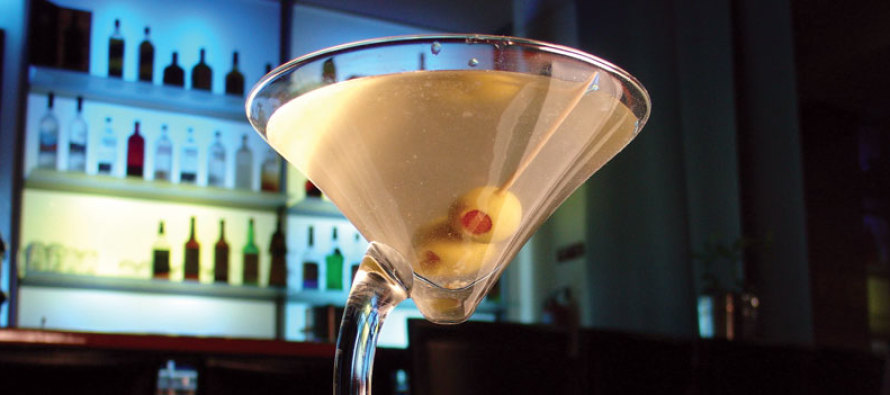 Classic cocktails have become classic for a very compelling reason. When made properly, they're delicious. However, the average cocktail consumer is subjected to a broad continuum of "interpretations" of these classics, many of which fail to demonstrate the true beauty of the actual cocktails upon which "interpretations" are based.
This failure stems chiefly but not exclusively from the common practice of substituting pre-made cocktail mixes for authentic ingredients and techniques required by the original recipes. While this is often a somewhat understandable concession to efficiency, it is nonetheless regrettable. High fructose corn syrup, coloring agents and such culinary gems as sodium metabisulfite have no place in a truly great cocktail.
One sure way to afford these cocktails all their rightful glory is to make them yourself according to the original, or as close to the original as possible, recipes. Let's take a look at the recipes behind a few popular classics.
The Mojito
(recipe from "The Craft of the Cocktail" by Dale DeGroff)
2 sprigs of mint
1 ounce simple syrup (one part sugar, one part water shaken together until the sugar dissolves)
3/4-ounce freshly squeezed lime juice
1-1/2 ounces light rum
2 dashes Angostura bitters (optional)
Soda water
Muddle one mint sprig with simple syrup and lime juice in the bottom of the mixing-glass half of a Boston shaker. Add rum and bitters and shake with ice. Strain over cracked ice into a highball glass. Top with soda and the other sprig of mint.
LC Notes:
Creating a balanced Mojito can be deceptively challenging. Fresh mint and lime juice both have prominent and distinctive flavor profiles. The sweetness of the simple syrup is required for the other elements to coexist peacefully, but it can be easily overdone. The bitters add a welcome depth and complexity to the drink, but must be applied with prudent restraint. And of course the better the rum, the better the cocktail.
There is no need to pulverize the mint during the muddling process. A firm bruising of the leaves is sufficient to extract the essential oils from the mint leaves.
The Margarita
(recipe from Tommy's Mexican Restaurant, San Francisco)
2 ounces 100% blue Agave tequila
1 ounce freshly squeezed lime juice
1 ounce Agave syrup
Combine the ingredients in a shaker with ice. Shake well and strain into a chilled cocktail glass or over ice in a rocks glass. Salting the rim of the glass is optional.
LC Notes
As it is the most popular cocktail in America, there are countless opinions regarding the construction of the perfect Margarita. Because I'm writing this piece, here's my take: Tommy's Mexican Restaurant in San Francisco houses a world-class tequila bar and is widely considered to serve one of America's best margaritas. I've used this recipe many times with consistently terrific results. It is the essence of simplicity, and lets the rich complexity of 100% blue Agave tequila shine through. Agave syrup is available at organic food stores and is naturally lower in carbohydrates than sugar. Its flavor profile marries perfectly with 100% blue Agave tequila (both are derived from the same part of the plant) and the combination is perfectly complemented by fresh lime juice.
I tend to favor reposado tequila over blanco in this recipe, but whichever suits your tastes is the correct choice for you. If the mood strikes, I may add a touch of Grand Marnier to my Margarita for added depth and richness.
I prefer to enjoy this cocktail with an unsalted rim, as the intensity of coarse salt buries the delicate freshness of the cocktail on my palate, but you should experiment with both salted and unsalted rims. If you're making Margaritas for a group, try salting just half the rim, leaving the decision to your guests. Do your best to apply the salt only to the outside rim of the glass. This will keep salt from falling into the cocktail, thereby altering its flavor balance. I also like to garnish my Margaritas by topping them with a pinch of freshly grated lime zest from my Microplane.
The Martini
(recipe from "The Joy of Mixology" by Gary Regan)
2-1/2 ounces gin or vodka
1/2-ounce dry vermouth
1 pitted olive or lemon twist for garnish
Add ingredients to an ice-filled mixing glass. Stir for 30 seconds. Strain into a chilled cocktail glass. Add garnish.
LC Notes
Many liberties have been taken regarding the use of the term "martini." Nearly all the drinks served in these glasses are technically just "cocktails," except of course an actual Martini. Yet a great many of these concoctions have had the word "martini" or "_____-tini" incorporated into their names. At the end of the day, it's your booze and your glass. Call it whatever makes you happy, maybe a Happymaker. The purpose of this discourse, however, is to attempt to shed light on the true Martini. The Martini is a descendent of the Martinez cocktail which evolved from the Manhattan. Early print versions of the Martinez (which was made with sweet vermouth) described it as a Manhattan with gin instead of whiskey. Dry Martinis first began to appear in the early 1900s. Vodka wasn't a prominent force in the American cocktail culture until the mid-20th Century, and the idea of shaking a Martini and adding vodka to the mix can be attributed, of course, to cinematic James Bond.
In my own humble opinion, a Martini is made with four or five parts gin to one part dry vermouth, stirred thoroughly, not shaken, and served in a chilled cocktail glass, garnished with a single pitted olive. Gins vary fairly widely in flavor. Some gins are sweeter than others, some display prominent citrus notes, and some are more noticeably juniper-influenced, offering distinct, cooling piney notes. Experiment with several gins to find your preferred flavor profile, or use vodka and shake your Martini to pieces if you like. After all, it's your drink.

Dan Crowell
Dan Crowell, cocktail enthusiast and self-avowed 'spirits nerd', is the Luxury Brands Specialist for Sterling Distributing Company in Omaha. He talks incessantly (even occasionally to other people) about the virtues of what he calls 'investigative imbibement'. An eternally fascinated student of the distillers' art, he encourages any like-minded individuals to engage him in spirited discussion at http://libationassociation.blogspot.com
---
Only registered users can comment.