Portrait of a Bartender: Mary K. Gross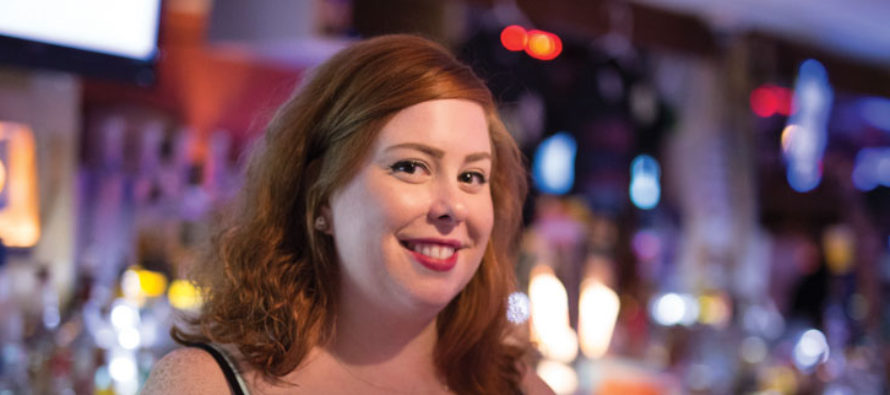 I sat down with Mary K. Gross for this issue's bartender portrait. I've known Mary for a while and have always appreciated her cozy 'bar-side' manner. She also makes some great cocktails (or in my case, pours some great shots).
Food & Spirits Magazine: Where do you work and how long have you worked there?
Mary K. Gross: I work at Jerry's Bar. It is a cozy little neighborhood establishment located at 63rd and Military, just north of the Benson Business District on Maple. Rob Rutar, owner of Jerry's, gave me the distinct honor and pleasure of working with and for him nearly five years ago as a daytime bartender. Since then, he called upon me to manage his business while working four nights a week.
FSM: How long have you been bartending and what are some of the past places you bartended at?
Mary: I have been a bartender for nearly a decade. I started bartending right after high school at La Fonda's Mexican restaurant, which used to be located at 123rd and Center Street, where I was also employed as a server. I don't know if bartending at 18 was exactly legal, but I was given the opportunity, and I could not say no. I bartended and served there on and off during my breaks from college to help pay my tuition. I can still make a mean margarita to this day!
Other than Jerry's, I have two very formative bartending experiences which shaped the way I serve people to this day. I was one of the only female members of the bar staff at Brewsky's in the Haymarket in Lincoln. I chose to work 17 hour doubles on Husker game days. Serving drinks to that many people really tests your endurance, speed and patience as a bartender. I learned a lot by pushing myself as well as inserting myself into a world which was very male-dominated. The second very formative experience was bartending at Mark's in Dundee. I learned about wine, high-end liquors and cocktails, how to pair booze with food, but mostly, how to take time and care when interacting with a guest or making a specialty cocktail.
FSM: When did you know you wanted to be behind the bar?
Mary: I decided to make bartending my career when I was working for Joe Goodman at The Old Dundee Bar and Grill on 50th and Dodge. During the first year working there I had so much fun, met so many good people, created lifelong connections and enjoyed my lifestyle so much that, not only did I know I was to be a bartender for the rest of my life, I also made it my goal to own a bar of my own someday.
Being behind the bar is a way of life for me, probably since I was 23 years old.
FSM: Have you had any people along the way who have helped you be the bartender you are today?
Mary: Rob Rutar is my mentor and also a dear friend. Not only did he invite me to work at his bar at the beginning of his tenure at Jerry's, he has entrusted me with caring for his business on a day to day basis. He challenges me to serve people to the best of my ability, to always be cognizant of changes in industry standards and to be creative behind the bar. I learned from him that bartending is not just about preparing and serving a drink to someone, but it is about being a good steward of the relationship I have with that patron on a personal, real level. He taught me to love the people I serve as well as really liking my job.
FSM: Where do you find inspiration?
Mary: I have a job that fits my life perfectly. I have the freedom to travel, go out to eat/out for drinks, go to shows, hang out with my friends and write. All are experiences I can share with my friends and patrons who share their lives with me at Jerry's. It is a really beautiful relationship and one I do not take lightly. The people who come to Jerry's are the reason I love my job so much. They are family to me.
FSM: What is the best part of your job? And the worst?
Mary: The best part about being a bartender at Jerry's is definitely the opportunity to make meaningful, lifelong connections with the people I serve. We have laughed, cried, partied, mourned and lived life together. Being the facilitator of a community connection like that is the best job ever.
The worst part about my job, hands down, is stocking. I'm sure my co-workers can tell you that I always slack off a little bit in that department. At the end of the night, the last thing I want to do is jump back in a super-cold fridge to throw bottles onto a shelf for 25 minutes. It's the worst!
FSM: Do you think bartending will be any different in 20 years?
Mary: I hope every profession can change and evolve for the better over a 20-year span, especially bartending. In the last 20 years, I think we have seen a trend of more women becoming career bartenders, such as myself. In the next 20 years, I hope we see more women owning and operating bars.
FSM: What makes a good bartender?
Mary: I think it depends on what kind of bar you work at. Since I work at a neighborhood bar and choose to frequent other neighborhood establishments, I know what I like to see; someone who is attentive, friendly and takes the time to make a real connection with the guest. Anyone can sit at home and pour their own drinks. People choose to come out to interact with their bartenders and other patrons. A good bartender is a steward of that environment.
FSM: What is your favorite drink to make?
Mary: My favorite drink to make is a Manhattan. It is something my father has always loved to drink and also the first drink I ever made. He usually takes his with bourbon and on the rocks. The Manhattan can be such a versatile yet classic option for a drink. When I drink Manhattans, I like them up and with rye.
FSM: What do you drink?
Mary: I drink shots and water. For the longest time, I was partial to Irish whiskey, but over the last couple years, I have transitioned into being a reposado tequila drinker!
FSM: What's something you wished people knew about being a bartender?
Mary: Being a bartender usually means being a night-owl. We stay up late, after the bar is closed, to clean and prepare for the next day. At 3 am, when we finally leave work, we usually don't go home and go straight to bed. We watch TV and have something to eat. We don't work the typical schedule. As a result, you'll almost never get me for a 10 am brunch. Try a nice, 1 pm lunch, and we have a deal.
FSM: Describe the perfect cocktail?
Mary: I think the perfect cocktail is whatever the guest wants to drink when she orders. Whether it is a shot and beer, a martini, a neat pour of whiskey, I celebrate the diversity of my guests' palates. Jerry's has a lot to offer and I love encouraging people to try new things.
FSM: Where in Omaha are some of your favorite places to go out for drinks?
Mary: My favorite bars in Omaha are The Homy Inn, Leavenworth Bar and The Elbow Room. I frequent those three establishments because they have fantastic staffs, as well as being comfortable and fun. I'm part of the regular community at all three bars and I always have such a splendid time.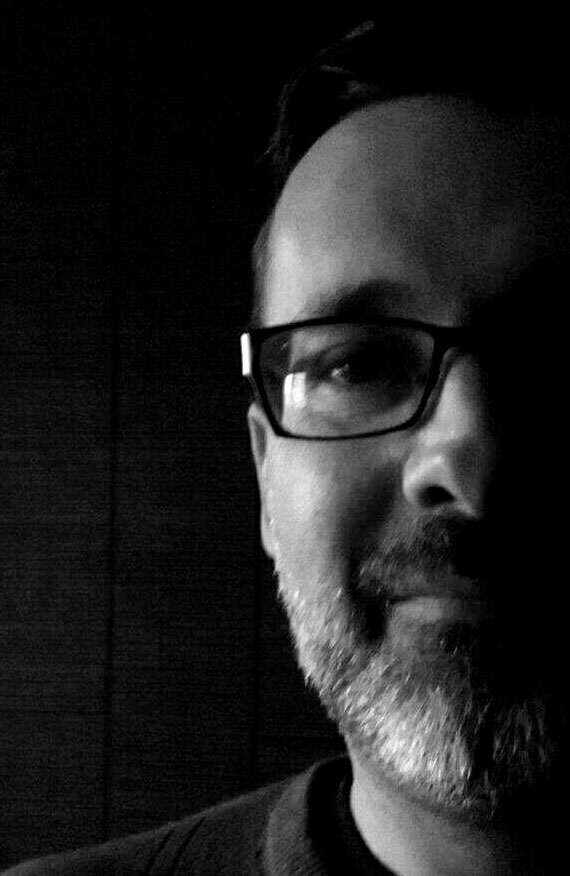 Erik Totten
Erik Totten is the founder and publisher of Food & Spirits Magazine in Omaha, Nebraska. He's worked in publications for the last 21 years at all levels. As well as serving as a writer, designer, photographer and editor, he's also founded two publications which have allowed him to grow into being a publisher, which he would describe as his 'true calling'.
---
Related Articles
I recently read an article suggesting that the existence of the American dive bar is being threatened by the onset
"Hi. My name is Ron, and I'm an alcoholic." The first time I said those words aloud I felt free.
The failure rate of entrepreneurship in hospitality is daunting. It is so daunting that it prevents many from realizing the
Only registered users can comment.