Portrait of Bartender: Alex Lund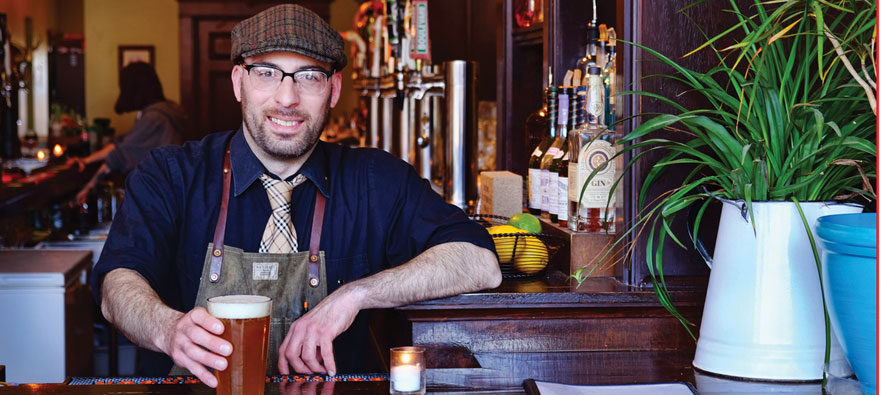 For this issue's bartender portrait, I sat down with Omaha native Alex Lund. I've known Alex from many of his bartender jobs leading up to his current position, and in the time I've known him, I've been impressed by his dedication to learning his profession. Beyond that, he knows his beer and can whip up a wicked cocktail.
Food & Spirits Magazine: Where do you work and how long have you worked there?
Alex Lund: I work at Krug Park located in historic downtown Benson. I have been there since day one back in 2011.
FSM: How long have you been bartending and what are some of the past places you bartended at?
AL: I've bartended for about fifteen years now. I started at Old Dundee as a door guy, a barback and then finally a bartender. I started from the bottom and worked my way up. I then found myself at Jake's Cigars. That's when I really started to understand what being a bartender was all about.
I learned so much about spirits; particularly bourbon and scotch. To this day, I still feel like Jake's has the finest selection at the fairest prices. Then, I did a year at España. I think I needed that. It was nice to see what you have to go through as a bartender in a restaurant.
As soon as I heard about Krug opening, I desperately wanted to be a part of it. When it opened, I was there. It's at Krug where I really learned about all the styles of beer and how it's produced. That's when I finally respected beer and I fell in love with it. Then there are the cocktails. My skills got way better and my imagination and attention to detail came together. My confidence grew more and more each day and I knew that I was getting pretty darn good at my job. It nearly took me a decade, but better late than never, I guess.
FSM: When did you know you wanted to be behind the bar?
AL: I knew I wanted to be behind the bar when I was barbacking. I paid attention to the bartenders back then and it just seemed like it would be a lot of fun. I'm a people person, so getting to know my regulars and meet new people is amazing. I have met so many wonderful human beings since I have been a part of this industry. Being behind a cubicle at nine in the morning makes absolutely no fucking sense to me.
FSM: Have you had any people along the way who have helped you be the bartender you are today?
AL: I've had a lot of people give me insight on how to make drinks, but it's the respect that bartenders have for each other that makes me who I am behind the bar. I'm constantly inspired and driven by my fellow mates.
FSM: Where do you find inspiration?
AL: I find inspiration in a lot of things. Allie and my daughter, Hannah, give me inspiration every day. When I make a cocktail I want it to be perfect, yet abstract, as much as possible. Sometimes that can be very difficult, yet that's also what makes me want to move forward and try new things; to go outside the safety zone. It's hard to be original and crafty and make cocktails that get that "wow" factor every time. I'm not the BEST bartender, I don't consider myself a MIXOLOGIST; I'm just a 37-year-old bartender that takes pride in his work every single day.
FSM: What is the best part of your job? And the worst?
AL: The best part of my job is when I get to teach my customers. It's the look on their face when I blow their mind with a beer they have never had before, a beer they never thought they'd ever like, but do. It's the look on their face when they have that perfect cocktail. I get so much joy and satisfaction when I can make that happen for someone and believe me, it just takes one person to tell me "Hey! This beer was amazing!" or "Hey! Thanks for the fantastic drink!" That's all I ever need.
The worst thing about my job is when I get the customers that just don't care about what you are doing or trying to show them. I want every single person that walks through my door to have the best time. When that doesn't work, I just get bummed out.
FSM: Do you think bartending will be any different in 20 years?
AL: I'm not sure if bartending will be different in 20 years. I kind of hope it stays the same. I truly feel that, since the beginning, the bartender has been a rock star. He or she has made your drinks, poured your beer, listened to your sob stories, and hell, maybe even given you some good advice. I think the styles of bartending have changed throughout the years and unfortunately, there was the movie Cocktail that was absolutely dreadful and gave everyone a bogus look at how a bartender acts behind the bar. I don't do flair; I just work my butt off, but I hope that the next generation is hungry for knowledge and takes it seriously.
FSM: What makes a good bartender?
AL: I think what makes a good bartender is someone who actually cares about what they are doing, someone who takes the time to know what they are talking about, someone who pays attention to details and someone who is simply friendly. There are bartenders out there that just want the money – and I get that; money is good, we need it.
There are bartenders out there that do it just to look cool and maybe get laid or something. I get that, too. Sex is good. But the bartenders I know and love are the ones that know my name, that know what I want to drink and they take great care of me because they really care.
FSM: What is your favorite drink to make?
AL: My favorite drink to make is probably the Old Fashioned. I just love that drink. It is so good when done correctly, yet you can put your own spin on it by using different bitters or syrups. It is a true classic.
FSM: What do you drink?
AL: If you see me on the other side of the bar, I usually have a dram of fine Kentucky bourbon or a glass of Italy's best amaro. But let's be real here. I'm a bartender! I drink EVERYTHING.
FSM: What's something you wished people knew about being a bartender?
AL: I wish that people understood that this is a serious job and that I take it very seriously. This is my only job. This is how I make ends meet, put food on the table, pay my bills, put clothes on my baby's back. This is not a fun part-time job; this is for real. This is my profession and I am a professional.
FSM: Describe the perfect cocktail.
AL: The perfect cocktail, in my opinion, consists of three to four ingredients. You don't have to go crazy and have eight things in your cocktail and have it take you ten minutes to make it. That can be sort of ridiculous. I'm mostly known for making classic cocktails and adding a little twist to them, but I have been known to get weird and come up with a few abstract drinks that taste pretty good too.
FSM: What do you think some of the current trends are with bartending?
AL: I don't know if there are current trends going on in this great city of Omaha, but I will say this: Omaha has some very talented bartenders and I am ALWAYS humbled and appreciative to be acknowledged as part of that group. I think as a city we are moving in the right direction – not only with cocktails, but also with craft beer. And don't even get me started with the culinary scene in this city! I can go on and on with how proud I am to know people that create and cook amazing food in this city and the people that present it. I love this industry and the people that are involved in it.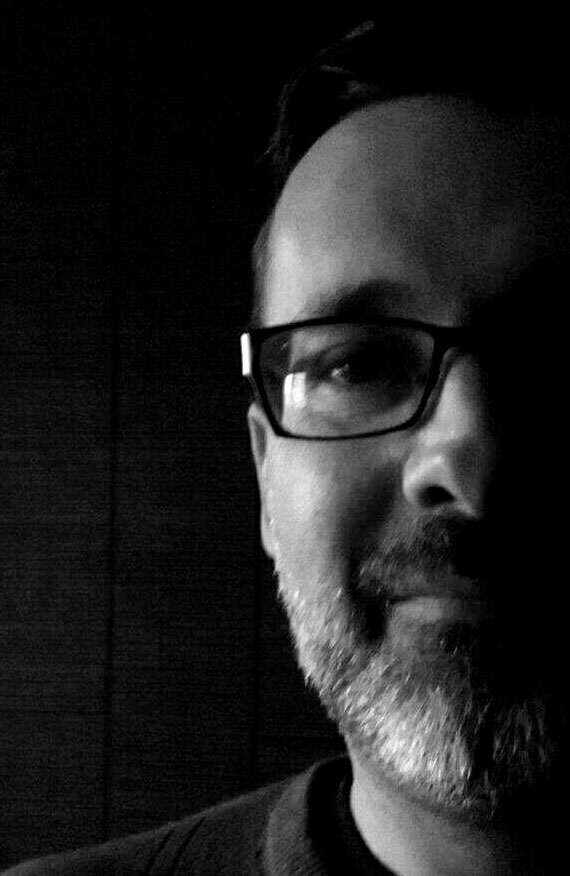 Erik Totten
Erik Totten is the founder and publisher of Food & Spirits Magazine in Omaha, Nebraska. He's worked in publications for the last 21 years at all levels. As well as serving as a writer, designer, photographer and editor, he's also founded two publications which have allowed him to grow into being a publisher, which he would describe as his 'true calling'.
---
Related Articles
I first met Cheri Loughlin (a.k.a. The Intoxicologist) a few years ago at a cocktails class we both attended. At
Not surprisingly, beer consumption peaks during the heat of summer; with an abundance of outdoor, beer-friendly activities. A cold beer
The damage done by prohibition to American wine palates was more than substantial; it set the domestic wine industry back
Only registered users can comment.