Resources Beyond the Ordinary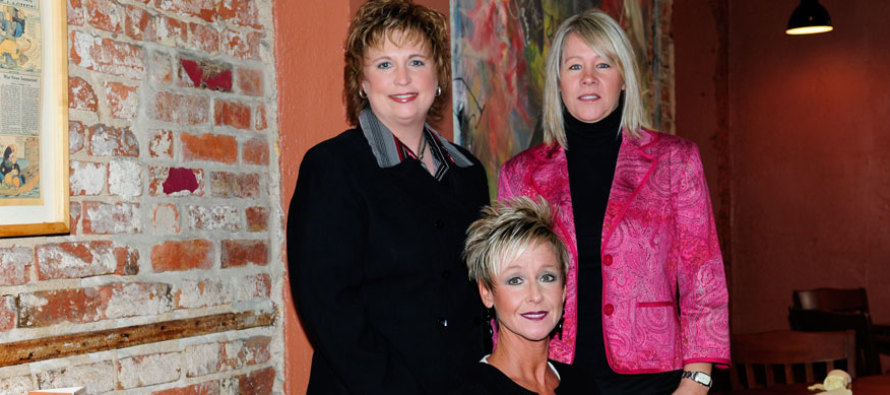 Being the president of the one of the largest local foodservice distribution companies means that I am often asked about the industry and economy by colleagues, customers and consumers. All you have to do is tune into Hell's Kitchen, The Next Food Network Star or Top Chef to see just how cache` the foodservice industry has become.  Those of us closely involved in the industry are as skillfull at forecasting economic trends as we are at predicting the next great food fad. Environmentally conscious ingredients, highly specialized concepts, and tech-savvy restaurant practices are just a few of the current "food fashions". However, in this ever-changing industry, anticipating what is around the corner is invaluable. Even more, we have to make available what customers are going to need in order to manage those future trends.
Over the past several years, we've seen an increase in take-out concepts and supermarkets offering take-home suppers negatively impact on-premise dining. So, how does a typical restaurant owner maintain profitability in such turbulent economic times?  It is the art and science of marrying dynamic business practices with creative sales solutions that will ensure the success of the contemporary restaurateur. We refer to it as business development. And critical to developing the business is focusing on having just what the customer needs. At U.S. Foodservice, the focus is on providing "Resources Beyond the Ordinary."
New to the Midwest market is a business development team of foodservice professionals with over 50 years of industry experience. This team in Omaha is highly skilled at building food-related businesses through the implementation of value-added services, identification of unique market opportunities, and placement of the very finest products.  They are Tamara Catron, Kristi Pete and Julie Seminara. This dynamic trio is equipped with the vast quantity of resources to simultaneously improve the customer dining experience and proprietor profitability. "Resources Beyond the Ordinary" is just one of the three pillars in the recently launched U.S. Foodservice promise to customers: We are "Your partner beyond the plate.® " Bob Aiken, U.S. Foodservice President & CEO mentions, "In today's increasingly competitive marketplace, earning lasting loyalty requires more than just selling and delivering products. Companies are now judged like people – not only by what they do, but how they do it."
Often restaurants do not realize the menu is not only their primary marketing tool, but a key component in driving profitability. U.S. Foodservice's Omaha business development team is armed with the know-how to overhaul a restaurant menu. Through perfect layout, design, engineering and printing, this team turns a "good" menu into a great and profitable one. If the menu is the primary marketing tool, then the server is the front line sales person. Tamara, Kristi, and Julie not only provide server training, but educational system and tools that improve the profitability of the restaurant and ultimately the paychecks of the wait staff. Jim Trebbien, Dean/Executive Director of the Institute for the Culinary Arts of the Metropolitan Community Collage, remarks, "Restaurants need to understand the importance of great servers. I can't tell you how often I have been in restaurants and never been offered an appetizer or dessert." The fact is that most independent restaurant owners do not have the capacity and skill to provide the same level of training as some of the more popular and competitive restaurant chains.  In a fast-paced world of instant messaging, e-mails, and iPods, restaurant owners need solutions that appeal to Gen Y employees and customers. This business development team provides a suite of e-solutions that can help with everything from web development to e-marketing to e-commerce placement to on-line/invitation ordering.
If you want U.S. Foodservice to be "Your partner beyond the plate®, or to learn more about U.S. Foodservice's new program, visit
www.omaha.usfoodservice.com
or call The Omaha Foodservice Business Development Team at 402.537.3178.

Dennis Hatchett
Hatchett is one of only 79 division presidents responsible for overseeing operations at the local level for U.S. Foodservice. Hatchett successfully completed the company's Executive Vice President Leadership (EVP) Program in the fall of 2007. Hatchett began his U.S. Foodservice career in 2005 as the executive vice president for the Atlanta division. Hatchett holds an MBA from Georgia State University, and a bachelor of science in engineering from North Carolina State University.
---
Only registered users can comment.