Smoking 101, or How to Smoke a Cigar Without Looking Like an Idiot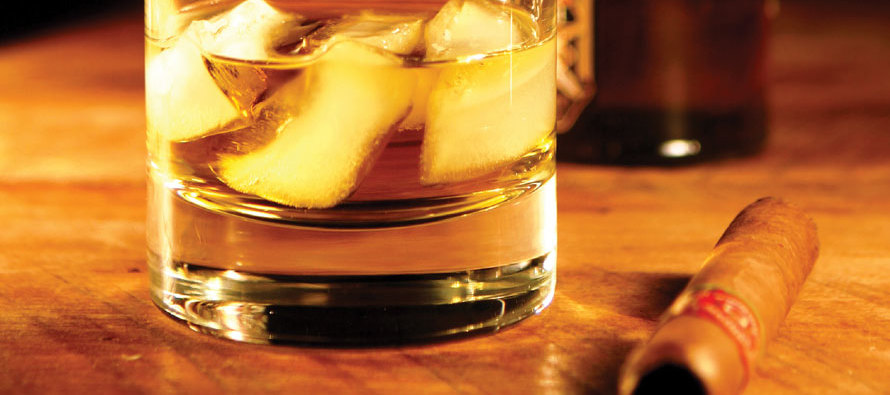 Cigars are supposed to be a fun, relaxing pastime enjoyed by people from all walks of life. But whether you read the Robb Report or Maxim, you should know a few simple rules that won't leave you looking foolish in front of the in-laws while smoking those fake Cubans you bought in Cancun.
Here are four easy ways to look like a pro when smoking that cigar this holiday season. These tips will also enhance your experience from beginning to end. We'll skip picking out your cigar and smoke shop etiquette for another time so we can get right to the good stuff. It may be easier and better for you to use a vape and box mods instead of smoking a cigar if you've never had one before, but if you are set on this form of smoking here are some tips for you.
Cutting your cigar: The head of your cigar (the side that isn't cut) has what's called a cap on the end. This is all you want to slice off with that fun little tool that is the cigar cutter. Place the blades of your guillotine cutter on the still rounded tip of the cigar, and in one quick motion slice just the end off. This small cut will help keep most of the loose tobacco in the cigar, and not in your mouth, and besides, cut off any more than that, and your just wasting your hard earned money.
Lighting: There are only a few right ways, and a few wrong ways to get that puppy burning. Do not under any circumstance light your cigar with a Zippo unless lighter fluid is the only flavor you want to taste. Paper matches are another fire source to avoid. Wood matches are a good, economical way to get going, but cigars are best when lit with a butane lighter, which is tasteless and odorless. You could also get blazer torches (click here for more information) to light your cigarettes or even smoke up a joint. Disposable lighters are butane lighters and can be used in a pinch, but if you want to convince pops that that Cohiba wasn't made in Mexico, then get yourself to a smoke shop and buy a real lighter. You can get something decent for as little a $10 or spend up to $150 and beyond.
Now that you know what to light up with, this is how you do it like a pro: Cigars should be heated up slowly to avoid premature cracking of the wrapper; so hold your flame below the end of your cigar at an angle while keeping the actual flame at least a half inch away. Roll your smoke to get the heat going around the entire cigar and blow on the end to get it lit. Only when the foot of your cigar almost entirely glowing red should you start taking a puff. The same applies to whether it's a cigar or if you're smoking some cannabis. You could also check out the various articles on sites like weed smart to know the different tips and tricks that could be used while smoking marijuana.
Ashing: A cigar is not a cigarette, and should not be ashed like one. The long white ash is actually a good thing for your cigar and it's been proven that how long you can keep it before it falls in your lap has a direct correlation to your manhood. Keeping a good ash on your cigar will ensure a cooler smoke, as well as help keep it burning evenly. So only tap the ash off when you think it's about to go on its own; anything more than that will just make a mess and is a sure sign of your woeful inexperience. For bonus points, comment on the color of the ash and how it's a sure sign of the soil quality your tobacco was grown in. And if your cigar does start to run, tend it with your lighter the same way you lit it by holding the flame just off the parts that are lagging behind.
Putting the cigar out: Once you've had your fill and are ready to get back to the rest of the party, there's only one thing you need to know; do not stub your cigar out. This will immediately make the cigar smell stale and awful. Just place it in the ashtray and let it go out on its own. It will go out in a minute or two and won't make the place smell like a wet fire.
Remember, cigars are supposed to be a relaxing social experience, so do what makes you feel comfortable, but if you follow these simple steps you'll be well on your way to the upper echelons of society.
Next issue: "How not to hold you brandy snifter like a jerk."

John Larkin
John Larkin is co-owner of Jake's Cigars & Spirits in both Omaha and Lincoln. He's been smoking and selling cigars for close to 15 years, having begun his career as a tobacconist right out of high school in Salt Lake City. John moved to Lincoln in 2002 to run Jake's for longtime friend Alex Roskelley. After serving a tour in Iraq with the Army Reserve. he came home and bought into the original Jake's in downtown Lincoln. In August 2006 John and Alex opened a new shop in downtown Benson, where he now resides with his wife. John spends much of his time in business meetings (golfing), smoking cigars, and questing after the best beers bourbons and wines he can get his hands on.
---
Related Articles
It wasn't until the 1970s that winemakers in New Zealand paid serious attention to viniculture and the art of making
When does making "natural" wine become a crime? In Italy, of course, where craven bureaucrats are eager to jump in
Summer is over, but light, tart, refreshing wines are just as enjoyable on a crisp, cool fall evening. I can
Only registered users can comment.