The Birth of a Classic: The Market House and Great Expectations
It's getting harder and harder to start a restaurant in Omaha. With the incredible growth of the quantity, and quality, of the many, many restaurants opening their doors, it's no longer enough to offer a steak, a side of canned green beans and a bowl of mostaccioli. That's to say, expectations have been raised considerably over the last decade, and that's a good thing.
The Market House, in the former Vivace space in the Old Market, is one of Omaha's new restaurants that not only meets those upward-evolving expectations, but pushes them in direction that will only help Omaha's burgeoning restaurant scene. From the redesign of the interior to the innovative menu, each component was hand selected to provide just the right experience.
The concept for The Market House didn't happen without first examining Vivace and what it meant to the community. Owner Nick Bartholomew took over the space two months before New Year's Eve, which was the scheduled date of Vivace closing, and continued to see loyal Vivace customers patronizing the space up until that point. That's when the questions began.
"Do you start from scratch? Do you stop doing something that was working?" Nick explained. "Or do you go for the gusto? That was the big question to answer."
In the end, Nick and head chef Matt Mouser looked to the past, present and future of the community to answer that question. They saw that the Omaha restaurant scene in general, and the Old Market in particular, was moving in a direction that was different than the past.
"We're moving past the old school steakhouse. I still go to Farmer Brown's in Waterloo; it's iconic, but the Omaha food scene is moving away from what it was in the past because that's what the public wants," Nick said. "Farm-to-table used to just be called food and, after an era of frozen and canned food, that's what we're moving back to."
Which brings us back to the original question: do you go for the gusto? Do you imagine the future of Omaha food and try to create a concept that not only fits into the present, but helps push us into the future?
"Our answer was that it's the people in the community that make this area what it is and they expect certain things," Nick said. "We want to give Omaha what they deserve."
Which brings us to another question The Market House team needed to answer: what does Omaha expect out of a new restaurant these days? Nick, who also owns Over Easy, recognized that what works in one neighborhood, might not work in another.
"I have Over Easy but that's not a concept you can just force somewhere. Over Easy has been a success because of its ability to serve the on-the-go eater and those that come in on the weekends," Nick said. "With The Market House, we wanted something that really worked for the Old Market; it's neighborhood-centric."
When thinking about the Old Market, which is often the face of Omaha during one of the many events that are held at the TD Ameritrade Park and the Century Link Center, wanted and needed in a new restaurant, the answer was evident.
"The community wants to be proud of what we have to offer in Omaha and wants a restaurant to be a forward-facing front of their city, especially in the Old Market," Nick related. "Coming in to this neighborhood, you're at the epicenter of Omaha. There's a big blue pin right outside our front door. That's why we decided to introduce a new concept that could meet those expectations."
To meet those expectations, Nick and Matt wanted to create an atmosphere and experience in every way possible; an experience that flowed through fantastic design and was punctuated with excellent food.
"What we've tried to do down here is to create an ambience and, in going over every detail, create an experience that coincides with the food," Nick explained.
For the food, Nick and Matt pulled together a team of like-minded chefs that could not only help create the vision they had, but could also help evolve that vision into something that was greater than the individual parts. The team they put together brought with them a wealth of experience. Matt graduated from Le Cordon Blue in Portland, Oregon and was at Flagship Restaurant Group for the last five years. Chef de cuisine Benjamin Maides joined the team after a stint at Avoli, while sous chef Chase Thomsen was most recently at Taxi's and Plank.
According to Matt, Chase and Benjamin both bring a critical set of skills to the table while also bringing a great deal of leadership experience.
"Benjamin developed great relationships with the farmers. We're lucky to have him. With Chase, he's the workhorse in the kitchen, he's nonstop" Matt said. "They're both chefs in their own right and have run their own kitchens. We've got a great culinary team and we brought everybody together under the same roof with the expectations to grow, learn and move forward."
The menu, which I sampled during their soft opening, offers a wide variety, in both size and type of dishes. Snacks, spreads, sides, small plates, large plates and of course, desserts, all find their own section on The Market House menu. It allows the diner to sample a large variety of items or settle for a larger entrée. Sunday brunch also comes with its own variety of selections.
"The menu coincides with the different experiences we offer in the restaurant; you can have a quick lunch, or you can explore multiple courses, or you can combine a snack, a spread or a small plate," Matt said.
Currently, the restaurant is taking advantage of some of the last summer vegetables to be had, but they will soon be rolling out their fall menu as the seasons change. The rotating menu is meant to take advantage of the different food offerings available throughout the year so that everything is as fresh as can be.
"In Matt's kitchen, you can go from beets that were in the ground Tuesday to on your plate Wednesday as beet fries," Nick said.
Although the menu and food shine at The Market House, the design isn't an afterthought. In fact, the design is meant to compliment the menu. To wit, the predominate piece of art, on the back wall, ties into the changing menu. The piece was created by local artist Dave Koenig and depicts a tree painted on 15 different panels that rotate. As the weather changes, so will the art as it rotates to reflect the new seasons; the menu will also change to match.
"It's our bat signal to the city," Nick said. "If you're walking by the front window, you'll know what the kitchen is doing. It's a way to push things forward a little."
The rest of the interior showcases Nick and Matt's love of community and their willingness to embrace it in all aspects. Along with the local artwork, local steel workers were used and according to Nick, a local Omaha business was used for nearly everything else.
"I think there are a couple of light bulbs from Cincinnati, but almost everything is an Omaha product and that's important to me," Nick said.
When I asked Nick what the experience has been like opening The Market House, his appreciation for the past, present and future of Omaha dining was again apparent.
"This whole experience has been so enriching. It's been amazing what we were able to bring to the Old Market," Nick gushed. "I really love that we kept some of the original feel (of the Old Market) but enhanced that to where it's going."
Nick and Matt's mission when they started The Market House was to create a uniquely original Omaha experience that could be a part of the growth of the community. The Market House's motto is, "Modern American Cuisine that Invites a New Way to Dine," and it shows. On both counts, they can count this as an unqualified success.
As owner Nick Bartholomew says, "It's the new Old Market."
The Market House
1108 Howard Street
402.342.2050
www.markethouseomaha.com
Hours
Monday 4pm – 10pm
Tues. – Thurs. 11am – 2pm and 4pm – 10pm
Fri. – Sat. 11am – 2pm and 4pm – 10:30pm
Sunday 10am – 2pm
Bar: Open All Day
Happy Hour Monday – Friday 4pm – 6pm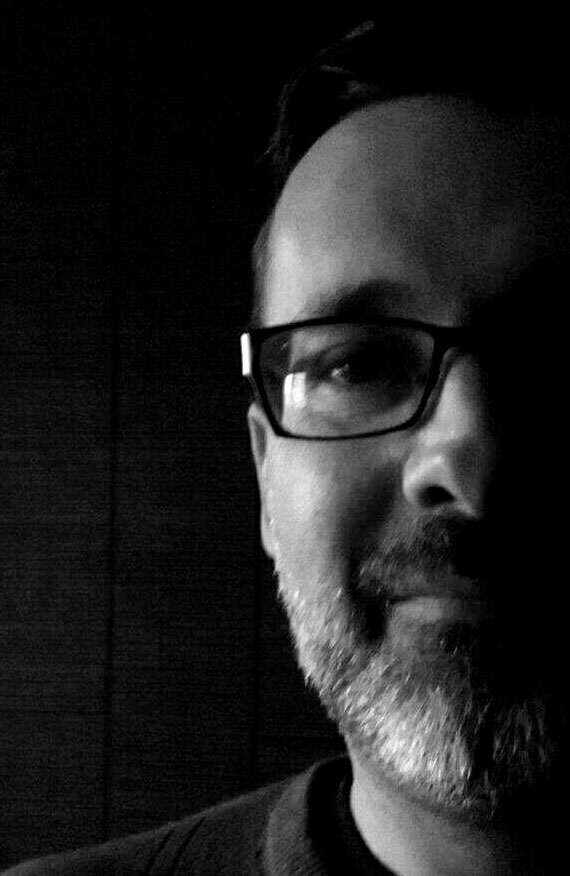 Erik Totten
Erik Totten is the founder and publisher of Food & Spirits Magazine in Omaha, Nebraska. He's worked in publications for the last 21 years at all levels. As well as serving as a writer, designer, photographer and editor, he's also founded two publications which have allowed him to grow into being a publisher, which he would describe as his 'true calling'.
---
Related Articles
I have lived in Omaha for half a century. And as it turns out, this city and I have a
Publisher's Note: Omega Omega Omega (Tri Omega), the culinary fraternity at the Institute for the Culinary Arts at Metropolitan Community
The Art of Cheese making is a long standing, artisanal, creative process, full of culture, legacy and ideas on how
Only registered users can comment.