Facebooking Reality: The responsibility we all share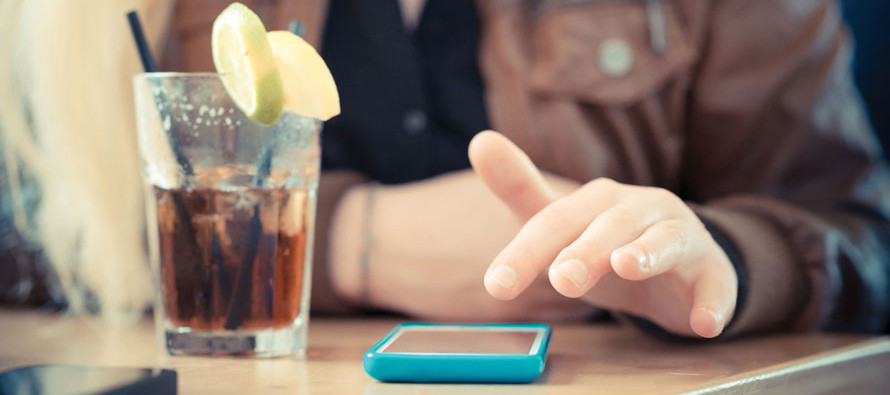 In 1992, Madonna wrote the original Fifty Shades of Grey, entitled Sex. There was an uproar (as expected) from the conservative community regarding the dark and explicit nature of the book. In a television interview regarding the negative response from conservatives, Madonna said, "I don't care what people say, as long as I keep them talking."
Her quote has stuck with me, and recently I have been considering the comprehensive power of negative press, and how it pertains to the future of the bar/hospitality industry.
People put down spirits brands for several reasons, ranging from a simple non-preference for the flavor profile (which has nothing to do with quality), to atrocious labor and/or environmental practices involved in the production of said brand. It is important for hospitality professionals to understand what they are potentially doing (and NOT doing) when they focus on the negative aspects of a brand.
We have an ethical obligation to relay correct information regarding brands that we do and don't carry. Quality of a product should never be expressed based on personal preference. Opinions about the quality of a product should always be based on how that product stands up to standards for the spirit category. I don't have to like Bourbon to know what a good representative of the category should taste like.
The right to an opinion is earned through extensive personal and formal product education. That being said, not every product is intended to be a premium product. The cost of producing and marketing a product is a complicated thing to manage. There is a range of product quality precisely because there is a corresponding range in target consumers.  A product is not objectively good or bad, but it is good or bad for a particular business, depending on the target consumer. A product is simply appropriate on a particular shelf, or not. If a product is not a fit for the demographic you want to reach, then you simply don't carry the product. Enough said.
But what about brands that are associated with unethical labor or environmental practices?  Are we not obligated to speak out? As millennials take over the driver's seat of the economy, we need to consider how they get their information, and how that information spreads.
Of course, we want to refrain from supporting brands whose practices are a threat to human life, human dignity, or our natural resources. Yes, we want to speak out to those brands that, as a community, we do not approve. However, it is critical that we are very careful about where we get our information. Did you read just one article, or a Facebook post from someone you trust? A tweet? Did you research the issue outside of that one source? It is critical to consider that, unless you have seen something with your own eyes, you could be guilty of falsely slandering a company or damaging a brand.
That said, please consider the triple power of positivity. Instead of focusing on the bashing of products or producers for what they are failing to do, focus on the products and producers who ARE meeting your standards. In doing so, 1) You inform consumers of issues they should be paying attention to without running the risk of slandering a producer; 2) You donate an ad campaign to a product you care about, thereby assisting them to continue those ethical practices that are often more expensive; 3) You take away the continued (albeit negative) ad campaign for the producers you do not wish to support.
For example, I carry del Maguey mezcal because of their outstanding quality, their eco-friendly farming practices and their dedication to protecting the land rights and community values of the villages who produce for them. In that statement, I indirectly tell a customer what concerns I have about where my products come from. I thereby imply why I might not be carrying another brand without having to talk about that brand at all. Last (but not least), I give a shout-out to a great product!
Every time a brand is mentioned, regardless of what is being said, that brand remains relevant. An unintended effect of negative campaigns is that they consume valuable time, energy and social media ad space that could be used to promote brands we support. Every time you talk about the bad guy, YOU ARE STILL TALKING ABOUT THE BAD GUY! They are keeping us talking and in doing so, they block other brands from becoming contenders. It's the oldest trick in the marketing book and it's time we all stop falling for it. Cheers!

---
Related Articles
During one particularly chilly evening this past winter, I remember staring at my road bike from the couch, leaning sadly
Being the president of the one of the largest local foodservice distribution companies means that I am often asked about
Macanudo, Punch, Romeo y Julieta, Hoyo de Monterrey, Partagas, Montecristo, Cohiba. If you've ever smoked a premium cigar in your
Only registered users can comment.