5 of Our Favorite Summer Decks and Patios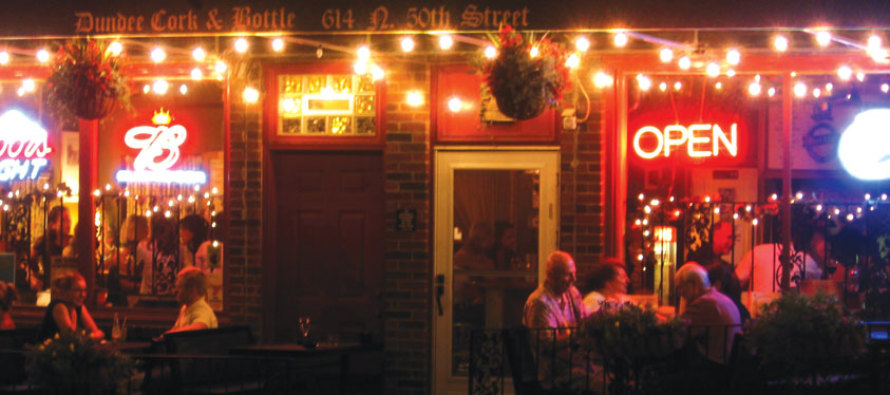 It's the breeze on your face and a cool glass with condensation dripping down your fingers that makes outdoor dining unbeatable, and a number of restaurants and bars offer outdoor seating that is just perfect for enjoying the waning days of summer. We've scoured the city to find the most unique and diverse decks and patios; here are our favorites.
That said, decks have been in vogue among homeowners for a long time now. However, their popularity seems to be rising exponentially in the current time to the point that every home appears to be getting one built with the help of Concrete Contractors Houston (https://concretecompanyhouston.net/). Anyway, if you already have a deck at your house, you can have a party there for more get-together vibes and only your closest friends being present. Though we understand that not every deck is in perfect condition to host a party or a BBQ, you can always go for deck renovation so that the next time you want to party, you don't have to break the bank. Even if you're a restaurant owner looking for some renovations to make it more jamboree-ready, you can find some enthusiastic sources to take a gander by searching something like "decking services sydney" or in whatever location you currently are.
Anyway, we've scoured the city to find the most unique and diverse decks and patios; here are our favorites.
Rose & Crown – 515 S. 20th Street
If it's a laid back and unpretentious crowd you're looking for, the Rose & Crown has it. The place has a no-nonsense atmosphere, and the pours are heavy – don't even bother to order a double, just make it a 'tall'. The deck here is huge which offers up just the right amount of privacy while still being able to chat up the locals. Nestled among the trees which provide ample shade while getting sauced with friends, Rose & Crown has, arguably, one of the best decks in Omaha.
Dundee Cork & Bottle – 614 N. 50th
The Cork & Bottle is a neighborhood favorite. It's a cozy wine bar to visit after a night spent patronizing Dundee establishments. The Cork & Bottle offers a wine list, but we suggest hand picking a bottle from the wine cellar inside. You can share a wrought iron booth outside on the small patio surrounded by a wrought iron fence, pretty potted plants and white lights. Enjoy a glass of wine or the signature favorite Moscow Mule in a copper mug while watching Dundee patrons walk home for the evening. The staff often sit and visit with the regulars and even provide homemade appetizers on Friday afternoons.
Dixie Quicks Magnolia Room – 1915 Leavenworth Street
Dixie Quicks has long been exalted for its ever-changing menu written on a chalkboard along the South wall, but the outdoor patio is an eclectic sanctuary. Surrounded by trees and colorful table umbrellas, the six wrought iron tables outside offer a lazy place to sit back, relax and enjoy good conversation during a Sunday brunch. And if conversation isn't entertaining enough, there are plenty of whimsical objects including chalk for the sidewalk, pink flamingos and toy animals to tempt your imagination.
Bianco Ristorante Italiano – 13110 Birch Drive
Don't let the chic décor inside Bianco fool you, the deck outside is a delightful throwback to Italy. It's quaint, quiet and
seats quite a few. Parties on the deck outside are especially enjoyable. Get a group of friends together to enjoy a few glasses of wine and sapid appetizers before a sophisticated Italian meal. This closed-in wooden deck is also surrounded by trees for privacy, but the open space allows plenty of light so you can still see your food late into the evening.
La Buvette Wine & Grocery – 511 S. 11th Street
People-watching is one of the main attractions of La Buvette. That and the delectable hummus. Grab a table and sip coffee on the outdoor patio while watching the Saturday morning crowd browse the Omaha Farmer's Market. Or enjoy a bottle of wine and a French-inspired meal for lunch or dinner. It's trendy and sophisticated with a European flare. You can even stop at the small grocery in back for ingredients to inspire unique home-cooked meals.
Honorable Mentions:
Marks Bistro
4916 Underwood Avenue
Surfside Club
14445 N. River Drive
Nicola's
521 South 13th Street
---
Related Articles
Peruse this collection of infusions inspired by the cuisines of several well-known Asian countries. Some are complex, some simple and
With people these days moving away from the generic and cozying up to the unique with just about all consumer
Summer is lovely. It's warm outside, and the perfect time to enjoy a crisp, refreshing glass of white wine. In
Only registered users can comment.