Slices of the City: A look at Omaha's spectacular sandwich scene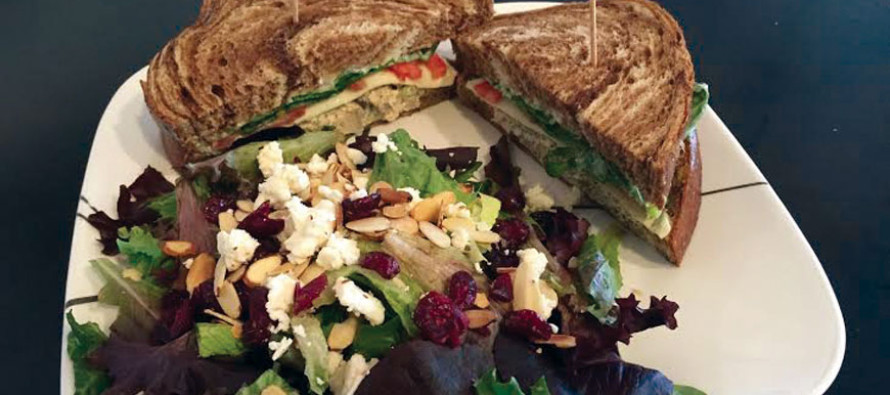 A sandwich is defined by Webster's Dictionary as "two or more slices of bread or a split roll having a filling in between or one slice of bread covered in food". For some, a sandwich is a quick grab and go snack or meal. For others, it's a sit down; take your time, indulgent dining experience. The Omaha sandwich scene is expanding rapidly to meet the taste buds of both the diners and the dashers. Those wanting to be at the forefront of a growing sandwich scene in their area may wish to consider opening a franchise; if you are interested in Pita Pit, click here.
I live an active lifestyle, often working long days and quickly transitioning into evening endeavors. I search for flavorful, healthier meals at a reasonable price. I've lived within a mile of the Westroads my entire life, and the sandwich selection within a two mile drive has never been better.
An aroma or a taste can instantly return our minds to times gone by. The consistency of two Omaha deli institutions combines current great taste with pleasant family memories. Little King has several locations throughout the city, and my frequent stop is the 114th and Davenport location. I enjoy walking in and seeing the meats and cheeses sliced right before my eyes. Fresh cuts matter here. The Royal Treat done the Little King way has been a part of my family picnics for a generation.
Another Omaha staple resides on 90th street between Blondo and Maple Streets. Razzy's has a wide selection of not only sandwiches, but of breads to put them on and garnishes to create your flavor. For those who are indecisive, the Some-a is hard to beat. It's some of everything they have. The Some-a is a double decker sandwich with a mouthful of meats, cheeses, and toppings. I prefer it hot and on marble rye. Bring your appetite, and a little extra time to take this sandwich down.
My area has also benefitted from the infusion of new sandwich talent. A Potbelly sandwich shop resides near 120th and Blondo. Potbelly specializes in toasted subs made fresh. They cater to appetites of all sizes. You can go with an original, big (with 30% more of the ingredients), or thin (easy on the bread and lighter ingredients). Potbelly's service is fast and friendly.
Which Wich opened a location at 114th and Davenport last year and made an immediate splash in the area. I'd never eaten a sandwich from Which Wich until last Spring. It's now in my regular rotation. A first walk into Which Wich can be overwhelming, as the choices and combinations are vast. Dashers choose their genre, then their sandwich, then their toppings all on a brown bag. Brittany Sundberg, manager of this store offers advice to new patrons "First timers tend to overload their sandwich, simpler is better". By selecting fewer toppings, simple sandwiches such as a roast beef on white or sliced turkey on wheat can be taken in drastically different directions with toppings such as caramelized onions, dried cranberries, and pesto. I asked how Which Wich maintains consistency with such a range of choices and a larger workforce, "We put a heavy emphasis on training. With our selection, precise amounts of the contents are important" Sundberg said.
A short trip across 114th street takes dashers to Greenbelly. Greenbelly is a local family run business that focuses on eco-friendly cuisine. At Greenbelly, a sandwich searcher can find Greek, Asian, Cuban and Italian paninis. Greenbelly excels by taking standard flavors and adding their own unique twist. Cucumber wasabi on a caprese, sauerkraut and Greek peppers on a Cuban sandwich, and bacon bits and spinach on a grilled cheese provide a subtle yet satisfying result.
I frequently run and ride the Keystone Trail in the evenings and my appetite follows me closely. Foodies, between Cass and Dodge on 78th street, is the perfect stop after a workout. Foodies' menu extends well beyond their sandwiches and wraps, making their excellence in the sandwich craft more impressive. The dill chicken salad is fantastic whether it's in bread or paratha wrap form. The extra bonus with a sandwich from Foodies is the choices of sides. I always go for their side salad, which includes fresh greens, homemade raspberry vinaigrette, a cheese and even toasted almonds. I'm impressed at how they manage to serve such a variety of excellent fresh sandwiches and sides so quickly without compromising quality.
"We are constantly prepping, since we believe our food should be homemade, it's important to stay on top of our supply" said Brian Hilger, owner of Foodies. Their excellent prep skills allow Foodies to be versatile. Customers can get similar, yet distinctive flavors with sandwiches, wraps, salads, pizzas and more: "Our employees love food, and we believe you can taste the passion we have for the food we serve," Hilger added.
Omaha's excellence in sandwiches extends well beyond my work and home areas, so my next task was to discover what a panel of sandwich experts believed was their favorite sandwich. My panel included people of varying age ranges and residence locations within the metro. I asked each respondent, "What is your favorite sandwich, where is it from, and why?" The responses were diverse in their location and style of eatery. The common theme amongst them was passion: "It's the best, it's amazing, and I'd eat one every day" were included frequently in responses.
Several experts chose sandwiches that could be made fresh, fast, and allow them to return to their day. Coffee shops such as Caffeine Dreams on 4524 Farnam Street produce tasty treasures. "Their grilled cheese is the best I've ever had" said Craig Howell, "its thinly sliced apples, havarti and white cheddar cheeses grilled to perfection".
Omaha's local bar scene also showcases excellent sandwiches. The beet burger at Wilson & Washburn on 1407 Harney Street is at the top of Ashley Berndt's list. "Although it's a burger of sorts, it's interesting because it has beets, smoked peanut butter and jalapeños on it. Seriously, I'd eat one right now".
Philly sandwiches of all types from Barrett's Barleycorn on Leavenworth Street received high marks. "The chicken Philly is loaded with cream cheese which gives it more of a creamy sauce and a rich flavor" said Ryan VanRoy, who lives nearby. "It also has to be eaten with a fork and that's a plus in my book."
One of my personal favorites is the Sicilian muffaletta from Jimi D's near Aksarben. Muffalettas are not an easy thing to find in Omaha. Jimi D's version presents a blend of deli meats, toasted focaccia, tapenade, and fresh greens to give diners a brilliant mix of savory and fresh flavors.
Reubens from both the Crescent Moon and Goldberg's stood out to multiple respondents. The Dundee Dell, famous for fish and chips, also has a sandwich specialty. "The Dundee melt at the Dundee Dell is amazing, it has tons of flavor" said Midtown resident Sarah Hanify. "I love their amount of cheese and unique sauce."
Sandwich lovers in Downtown Omaha are proxy to superior dishes. Kitchen Table was brought up for sandwiches including their whole bird, meatloaf sandwich, and peanut butter and jelly. "Kitchen Table's PB and J is the perfect nostalgic comfort food with a grown up twist thanks to its bread, nut butter, and jam," said Anna Wastell, a ten-year Omaha resident. Block 16's Philly and other unique creations garnished attention. In addition to the excellent patio, Nicola's panino prosciutto Mozzarella received rave reviews as a sandwich that bursts with flavor.
My sandwich panel also gave high marks for dine-in sandwiches at eateries throughout the city. If you're in Northeast Omaha, a stop at Big Mama's Kitchen for the cold fried chicken sandwich will not disappoint. Those that frequent the Benson district would be remiss to not stop at Mantra, especially for the BLT. I've known April Koske for over 20 years and she told me Mantra BLT is, "amazing because of the thick bacon and a fantastic balsamic drizzle". The balsamic adds another layer of flavor not found on many BLT's in the Metro.
If you're heading west and looking for a supreme sandwich stop, then a visit to the Railcar on 144th and Blondo for the chicken and the goat is recommended. A blend of natural grilled chicken, fresh roasted tomato, fresh greens and goat cheese with a balsamic vinaigrette makes it a favorite of locals. A short trip south to 156th and Industrial Road will lead you to Vidlak's Brookside Café, a spot known for a fantastic breakfast. Vidlak's serves tasty and popular sandwiches such as their hot turkey sandwich. It's comfort food done right.
The definition of a sandwich is pretty straightforward. What Omaha eateries are doing with that definition, though, is anything but standard. No matter if you're a diner or a dasher, if you're looking for fresh and flavorful, cutting edge or comforting, the Omaha Sandwich scene has a plate to enjoy.

Kent Cisar
Kent Cisar searches the local and national scene for unique ingredients and flavors to bring to the table here in Omaha. He'll catch his own fish from Florida, ship farmer's market shrimp from Louisiana, stash jams from the Pacific Northwest, or find the best cut of meat from a Nebraska farmer. Kent believes that regardless of where the it comes from, good food is meant to be shared.
---
Related Articles
Recently some friends and I decided to head up to Des Moines for their first-ever Hinterland Music Festival. We were
Hot sugar syrup, tricky gelatin and a moving whisk…the stuff of nightmare for beginning culinary students.  Why risk burning your
Publisher's Note: Omega Omega Omega (Tri Omega), the culinary fraternity at the Institute for the Culinary Arts at Metropolitan Community
Only registered users can comment.